Top 10 Interior Designer in 2022
For a Designer, communicating the concept is akin to story-tell the homeowner's Lifestyle. It's said there's a world of difference between a space designed by a Professional Interior Designer and one done by a non-Professional. At Rezt+Relax, we enhance the Interior and create a more aesthetically pleasing environment for our homeowners. Furthermore, crafting and blending different textures, patterns, scales, and lighting effects with a certain sensitivity, tasteful standards in decorating the interior space.
Having a good Interior Designer can change your experience in your renovation journey. Rezt+Relax understands its importance and hence we've always kept up and improved not just the skillsets and trends but the quality that our Interior Designers and partners ensure to bring.
Customer Satisfaction is very important to us. We are proud of the things our customer are saying about our Interior Designers. We'd like to share some of their review with you here:
Below is the list of the Top 10 Interior Designers in Rezt+Relax in the year 2022 as well as some of their Review:
1-Nicky Haw

What Customers Says about Nicky:
My experience with Rezt and Relax Interior has been great! Nicky and Anzie were a wonderful and responsible team of IDs and we are satisfied with the results of their hard work and effort. During the renovation process, both were extremely responsive to our needs and accommodating to our demands. – Eleanor Cheong
My family and I would like to thank Nicky and Jeff from Rezt n Relax for the excellent work in managing the entire renovation project of our house from space planning, design to completion and final handover. We are extremely happy with the final outlook of the house and would not hesitate to recommend Nicky and Jeff for any design and renovation project work. – Yang Iskandar
View Nicky Haw's Design work here: Home Tour | Portfolio
2-JJ Yang
What Customers Says about JJ:
Great service and excellent work from my ID JJ and Vince. Despite the tight schedule, about 2 months, they had transformed my house into a beautiful and comfortable home. Keep up the good work guys. – Eric Wang
View JJ Yang's Design work here: Home Tour | Portfolio
3-Tony Poh
What Customers Says about Tony Poh:
We just finished decoration of our first condo in Singapore under assistance of Rezt & Relax Interior. The result is just beyond expectation. R &R's designers (headed by Tony Poh) well coordinated our functional requirements and the artistic beauty. Communication with them was smooth and efficient from the very beginning till the end. – Sam Keung
We like to thank Tony Poh & Cathryn Ling for overseeing entire renovation process. They are very practical in advising the material/design we should use and considers our budget. We love the design whereby they took an extra step to consider a home design that fits, which is our lifestyle. Many reno companies will not think of. – Lilian Lim
View Tony Poh's Design work here: Home Tour | Portfolio
4-Shawn Haw
What Customers Says about Shawn:
Recommended ID Shawn and Grace, they are very professional and responsive. During renovation they keep us posted on all the progress via chat with photos. Post renovation, we encounter some issues and they quickly help to rectify it. Overall very satisfied with their service and prompt response in handling all our queries. Good job. – Wooi Wooi Ng
Our IDs were Shawn and Jeff from Rezt and Relax. They did an excellent job. During our renovation journey, they came up with innovative ideas. They also spent their time taking us shopping to choose the upholstery for our house. They have always responded to queries and addressed our issues promptly. They have been very professional and helpful. Shawn with his experience and Jeff with his patience make a winning team altogether. We would definitely recommend their service. They are the BEST! Keep up the good job! – Prity Singh
View more of Shawn Haw's Design work here: Home Tour | Portfolio
5-Angelyn Wong
What Customers Says about Angelyn:
With Rezt & Relax, you do just that – rest and relax during your reno process! Angelyn and Annie put you completely at a relaxed state because you know your reno is in good hands as they take care of everything including coordinating with different groups of contractors/ workers, helping to choose the right materials, drawing up a realistic timetable, updating you on the progress, just to name a few. Professional and responsible, they provide suggestions with practicality and also take time to listen to what clients really want. What's impressive and worthy of mention is their consistent presence at the worksite to ensure the smooth running of the entire process. – Mark Soon
View Angelyn Wong's Design work here: Home Tour | Portfolio
6-Alex Tan
What Customers Says about Alex:
We are very impressed with the after sales of Rezt n Relax Interior. 10 years after we engaged in their service. When a problem arises, we just give them a simple call. They responded to our problem immediately! They sent professionals to access our problem and recommended a solution quickly. They did not push any responsibility and resolved it quickly. They assessed our problem fairly and decided not to charge us anything. This is the type of company that you can always count on. Even all of our relatives and friends are very impressed. You can really "rest and relax" with them! Thanks Alex and the team for your professional advice and your great efforts!! – Melvenn Teo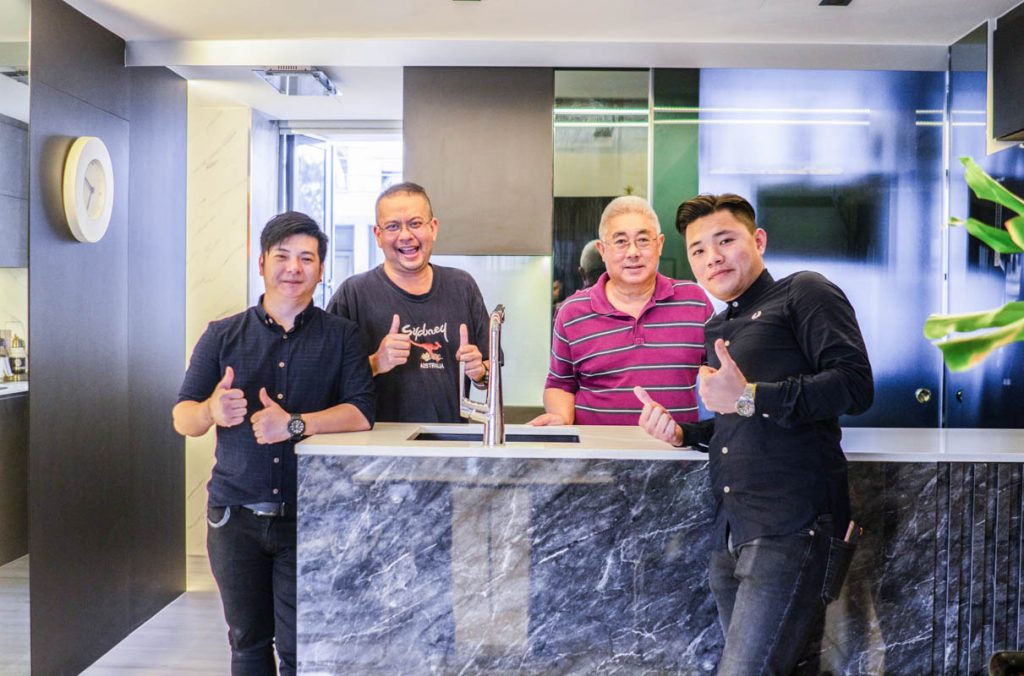 View Alex Tan's Design work here: Home Tour | Portfolio
7-Tony Teng
What Customers Says about Tony Teng:
Totally satisfied. Well done job. JY Tan and Tony Teng of Rezt+ Relax helped me to renovate my apartment in The Tapestry. I will say they scored 10 out of 10 in all categories in their work. – Steve Ng
View Tony Teng's Design work here: Home Tour | Portfolio
8-Bernard Ling
What Customers Says about Bernard:
Bernard and Jason were extremely professional from initial designing to final delivery. They were very meticulous in the planning and provided us with unique designing ideas. As we were not sure what exactly we wanted and had to make several design iterations along the way, they remained very patient throughout the whole process. Post renovation, when I encounter any issues, they would respond very quickly and responsibly. My wife and I had a pleasant experience working with them. We are very pleased with their work, professionalism and quality of service. – Charles Kok Hoong Chwan
It is a great pleasure to write this letter of recommendation for Bernard and Jason as our interior designer, providing guidance on all our interior decor matters; invaluable guidance in regard to color schemes, furniture selection, flooring and tiling, painting, lighting accessories etc. Bernard, as a professional interior designer, he is well versed in his technical knowledge and with his great design idea. He made my home both modern and comfortable. He was also very responsible throughout the entire renovation project, making sure that they are on schedule in their renovation. In summary we would strongly recommend Rest and Relex to handle your home interior design. – Jackson Goh Mong Choon
View Bernard Ling's Design work here: Home Tour | Portfolio
9-Danielle Teo
What Customers Says about Danielle:
Great service from Danielle Teo and Kevin that did for my place. Really thankful to have R&R provide top-quality fittings and thoughtful service. Keep up the great work. – Fendy Lee
When we first bought our BTO a few years ago, we were skeptical of choosing Rezt & Relax due to their price range and ended up on the wrong spectrum of bad design and workmanship. This time around, we did not flinch on our decision in choosing them to design our house. They did not disappoint us at all. Shoutout to our ID Danielle Teo for giving us ideas and most importantly being practical in our design. The best part was we did not need to check on the progress because she was prompt in replying and updating us on the progress. Today our house has turned into the home we envisaged and we have Danielle to thank for such a job well done.
– Naresh Harmeet
View Danielle Teo's Design work here: Home Tour | Portfolio

10-Pauline Yeong
What Customers Says about Pauline:
Rezt & Relax is an excellent renovation & ID company that gives great & professional service. Pauline & team have been excellent in providing fast; experienced service with many value-added features as well. Definitely recommended. Cheers. – Keng Wei Terk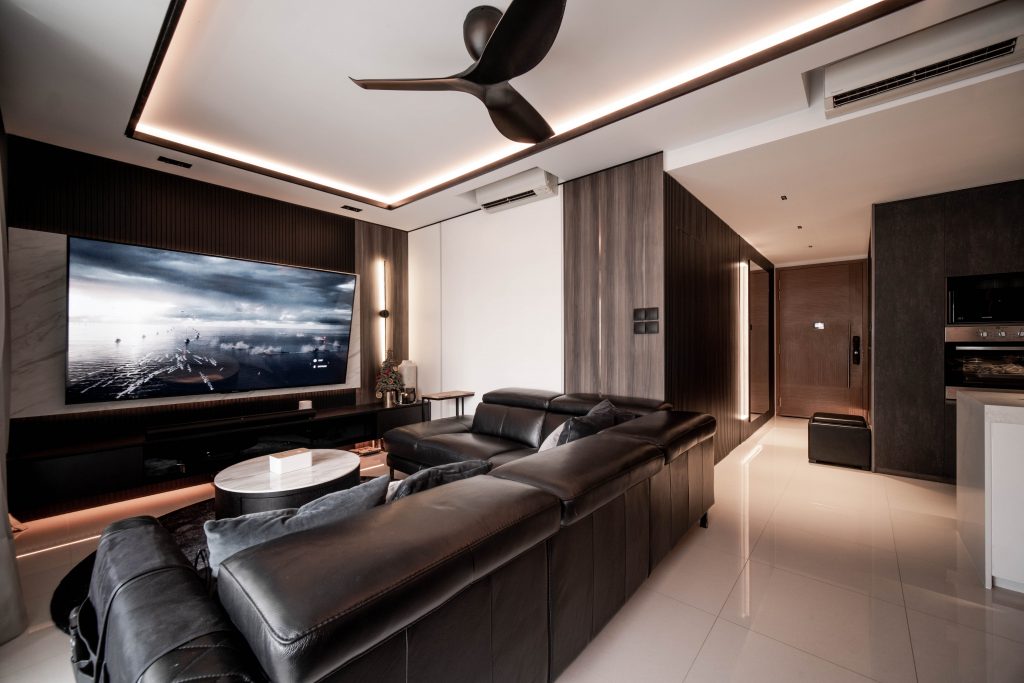 After shortlisting different 4 IDs, I have decided to go with Rezt n Relax – Pauline Yeong. It wasn't the easiest handling Resale HDBs. I'm impressed by her great renovation knowledge. She understands the house and could point out the little details of the house, which many other IDs could not. Pauline is meticulous and has demonstrated great patience throughout the whole process! I would highly recommend Pauline Yeo, to those who are seeking professional advice! – Rachel Ong
View Pauline Yeong's Design work here: Home Tour
– – –
We are the Interior professionals you're after. Our team of experts will be with you at every step of your renovation journey. We'll elevate your home to a whole new aesthetical level with your budget. Kickstart your renovation journey with us now!
Let us know your Interior design requirement so we can plan for your dream home. 👉🏻 Talk to Us Now! WhatsApp @ 6597277404
– – –
Take a Glimpse!

We've renovated multiple Celebrities and Famous people's houses.
Here's what our customers say about us: https://www.reztnrelax.com/testimonials/
– – –
Follow us on our Social Media:
🏠 Connect with us and Explore creative ways you can renovate your home now! 👉Facebook 👉 Instagram ✨Youtube ✨ Pinterest 👉Tik Tok 👉 Dou Yin ✨小红书 Xiao Hong Shu
– – –