A home makeover can be a great way to add value to your home and make it more enjoyable for you and your family to live in. Prices may vary, depending on the house condition, design and materials used. Home renovations can be notoriously expensive with cost more than $100k.
When planning a home for the future, you want to make sure that you're not skimping on the aspect that matter. Check out the abodes of savvy Singapore homeowners who have managed to renovate their homes for $80k and under.
(1) 37-year-old 3rm HDB at Tampines
A masculine vibe with a touch of feminity, this Modern Industrial home has been creatively designed to maximize every single space with many hidden storages to keep the house well organized.

Renovation Price: $80K
Click to view the Home Tour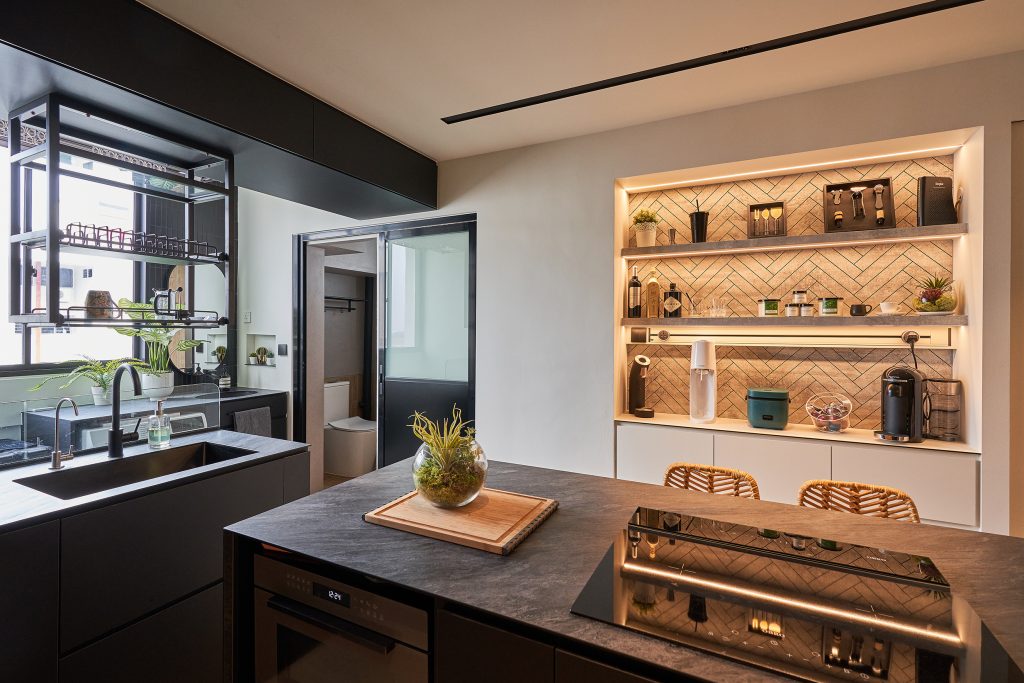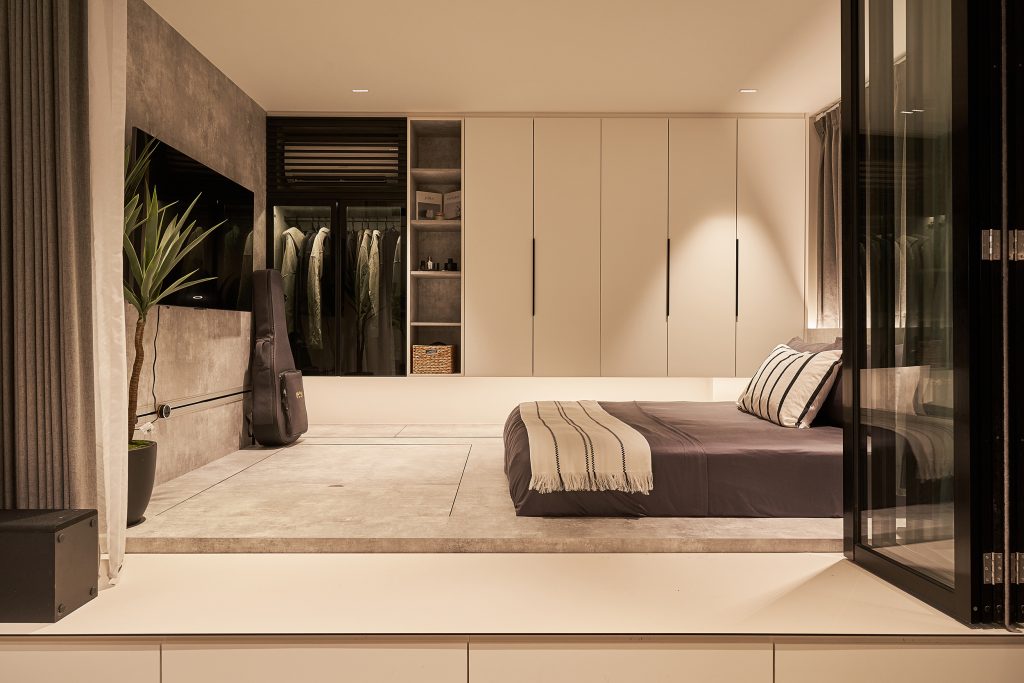 (2) 4rm HDB BTO at Bidadari
Our Designer thoughtfully designed a decorative wood texture finish wall to enclose and provide extra privacy for the rooms. In addition, an accent wall with a botanical design at the Dining area transition into the Living space set a visual connection in this home.

Renovation Price: $51K
Click to view the Home Tour
(3) HDB at Waterway Bank
Adding a wall-mount Minimalist Art Deco light fixture, not only lend any room an elegant and artfully feel but also gives a stylish look to the space. Along with the clear sleek vertical mirrors reflecting natural light and its warmness into the house.

Renovation Price: $60K
Click to view the Home Tour
(4) Watercolours Executive Condominium
Our Designer has planned and divided the space with colour visuals, separating the two areas at the same time matching up with its laminate finish. The warmness of the wood accent amplifies the space with a very comfortable and vibrant ambiance.

Renovation Price: $80K
Click to view the Home Tour
(5) Dahlia Park Condominium
The long stretch of the TV feature wall is designed partially for storage purposes as well as a separate partition from the Living-Dining area. As most of the homeowners work-from-home, having a separate contrast for relaxation space is important.

Renovation Price: $80K
Click to view the Home Tour
(6) Radio DJ Vernon House (Condo)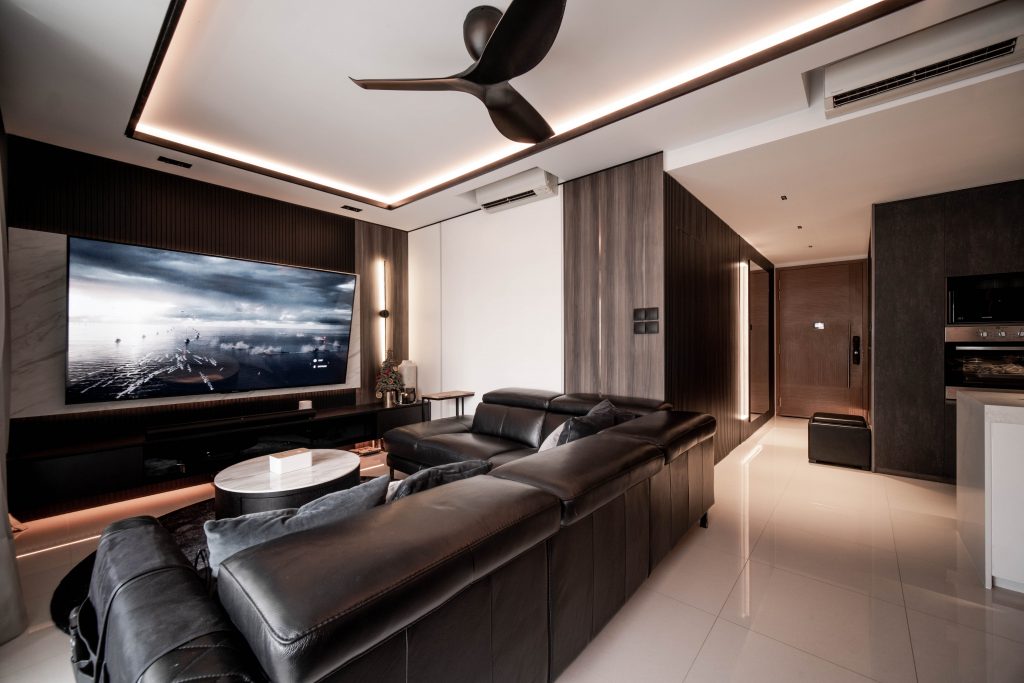 Vernon has an enviable shoe collection that he would wear and head out, having an accessible Shoe cabinet at the Entryway makes the going-out flow easier as he prepares to go out. One of his requirements was to retain the spacious entry space while having sufficient storage for his outgoing shoes. Having said that, we can only use minimal space at the wall to build a really slim storage space that does not look too bulky. The Shoe cabinet is built with a Desk Top and is linked to and at the side of the Dry Kitchen cabinet.

Renovation Price: $70K
Click to view the Home Tour
(7) 37-year-old 4rm HDB at Tampines
Decorating with a Pop of pastel accent and well-rounded interiors is stylish and chic. With dainty details and Instagram-worthy corners make homes a whole new level for both comfort and aesthetically impressive interior.

Renovation Price: $80K
Click to view the Home Tour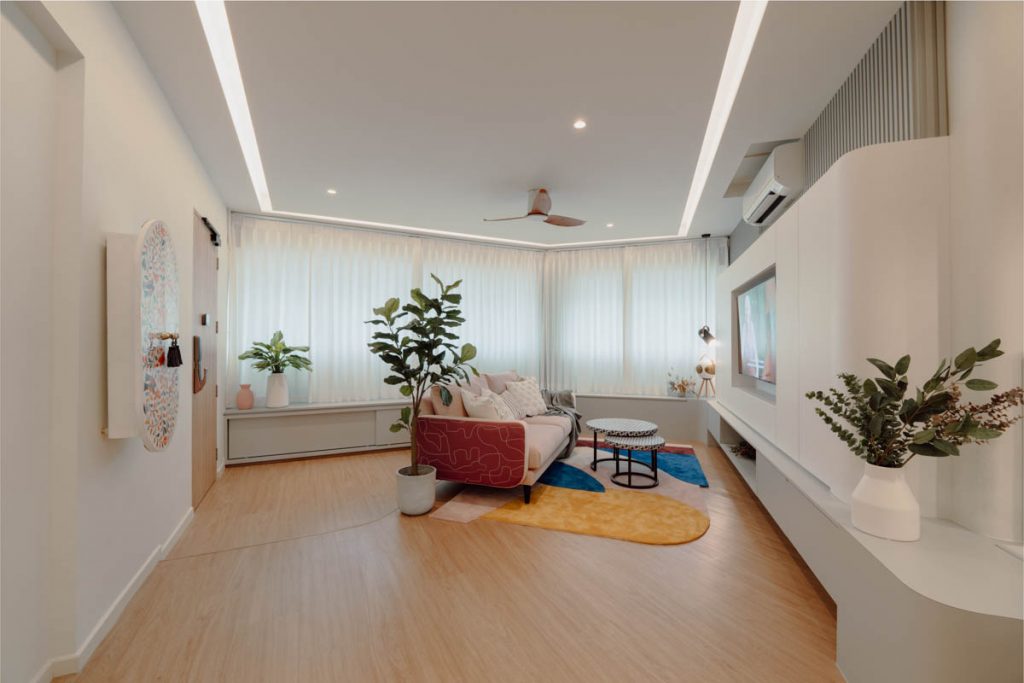 There's no denying that there are a lot of considerations when it comes to renovating your home. It is always good to have a rough gauge of how much your desired home design and renovation would cost.