In the world of Interior design, we have the luxury of working within three dimensional space; length, width and height. This three dimensional space can be filled or left empty. Achieving a different form of design, ensuring the space functionality and mastering the state-of-art.
There are many ways in which we can add beauty to a space. These hidden lighting in the false ceiling lends an elegant vibe to the living space. Maximising the amount of light in the space with a large mirror at the dining space to brighten up the ambient.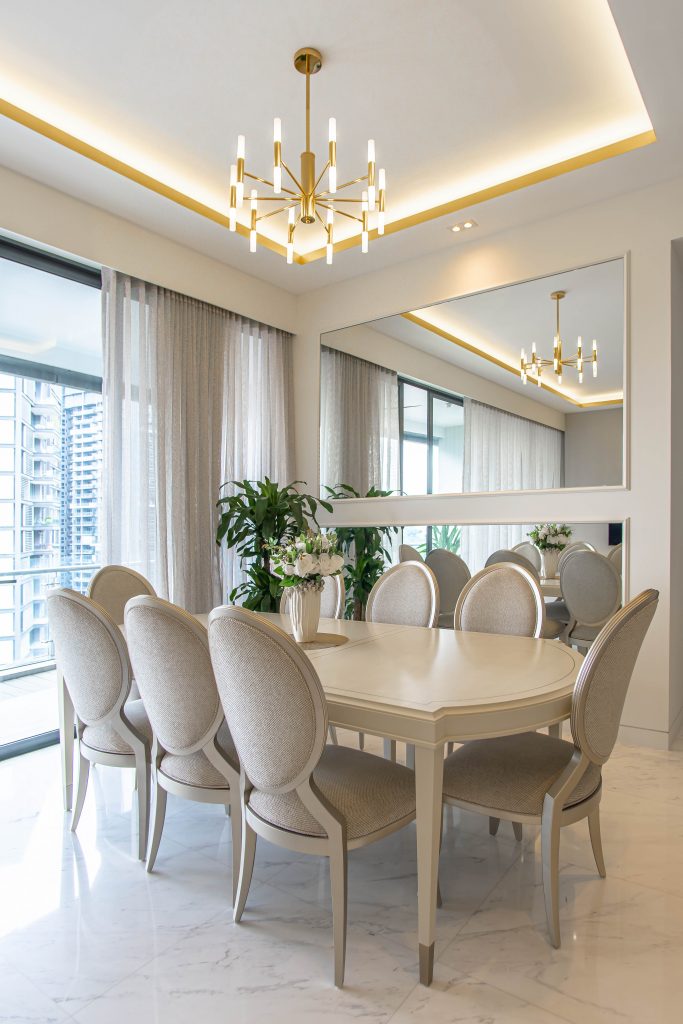 Every finish is incredibly important to us and the sparks to bring luxurious to the next level. In this Modern English home, we've added a touch of golden details in this interior space.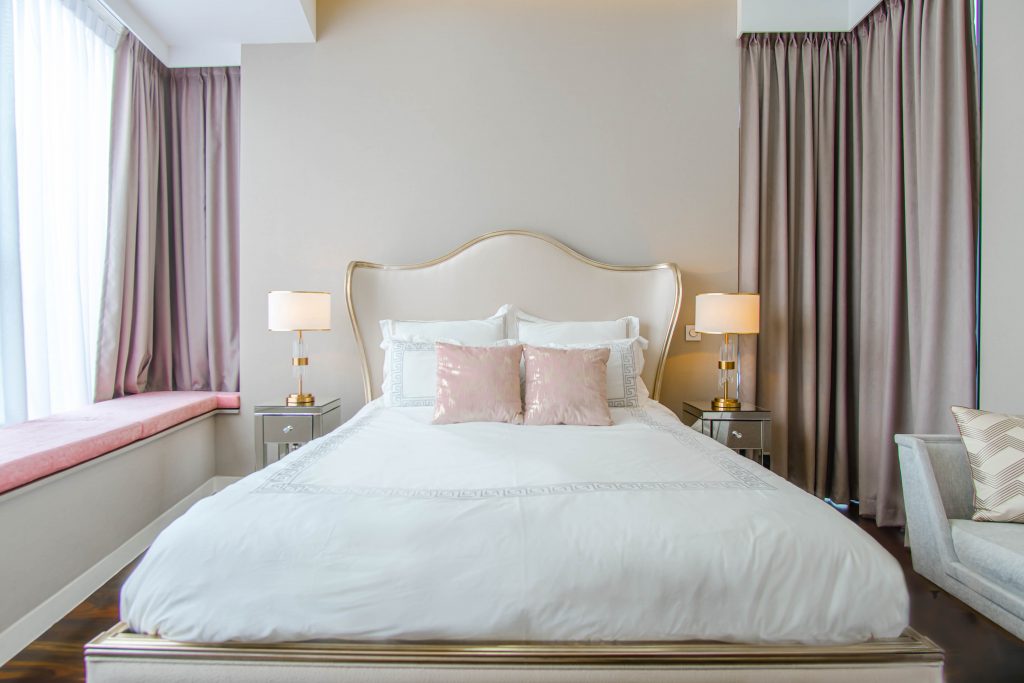 Our Creative Designer, for this Project: Lynna+Janet Ho
Rezt+Relax has been featured in the media countless number of times. 👉🏻 Let us help you with your Design! WhatsApp @ 6597277404
🛋️ Follow Rezt+Relax for more Interior Inspiration! 🛋️
Facebook | Instagram |Youtube
Since you are here, why not read: How Lighting can affects Mood? https://www.reztnrelax.com/how-lighting-can-affects-mood/