An open concept Living-dining layout feels spacious, calm, and modernly aesthetically. It is convenient and adds a sense of connection to the space. With large and airy windows allowing plenty of natural light into the house, it amplifies the space and in-additionally enhanced the high ceiling making it look elegantly pleasant and sophisticated.
Let's also take a look at this open concept Kitchen space where Parallelism composition meets its Kitchen and Living space. Discover the combination and blend of blue contrast surround the house with its decorative complementary colours, making the space balanced with feeling warm and cozy.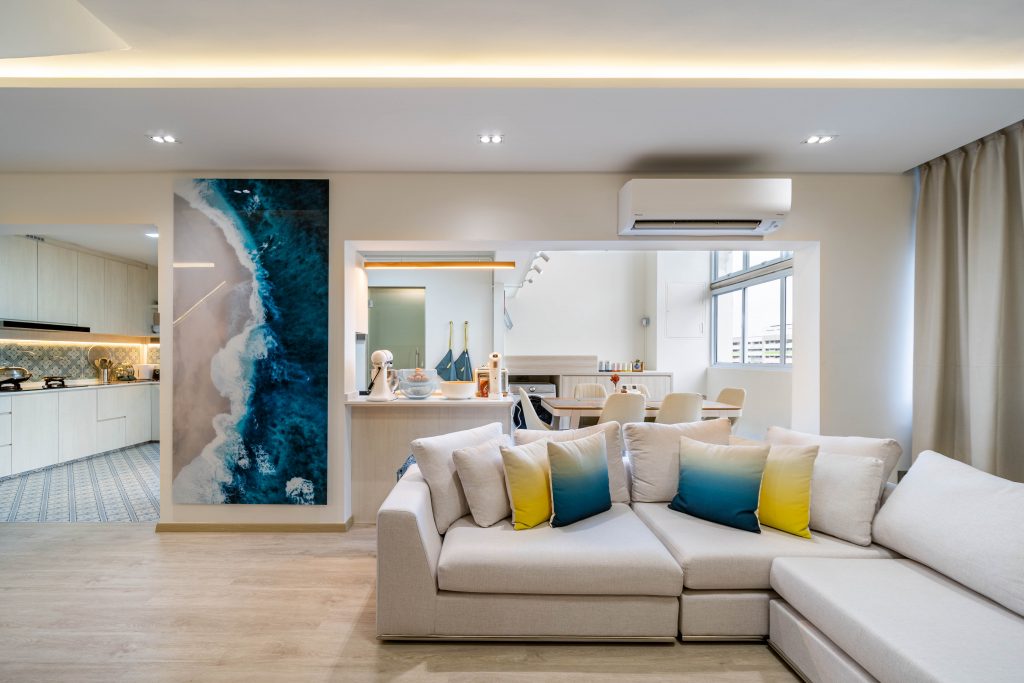 Other than having a solid bright flooring colour in the Kitchen area, the old school Peranakan tiles add characteristics to the airy open space.
The transition of the two spaces from Peranakan tiles to woody vinyl finish sets the Living and the Dining apart.
With Ample storage spaces designed for the Homeowners, we've set aside the often-neglected space beneath the staircase to provide an ideal spot for stylish hidden storage space.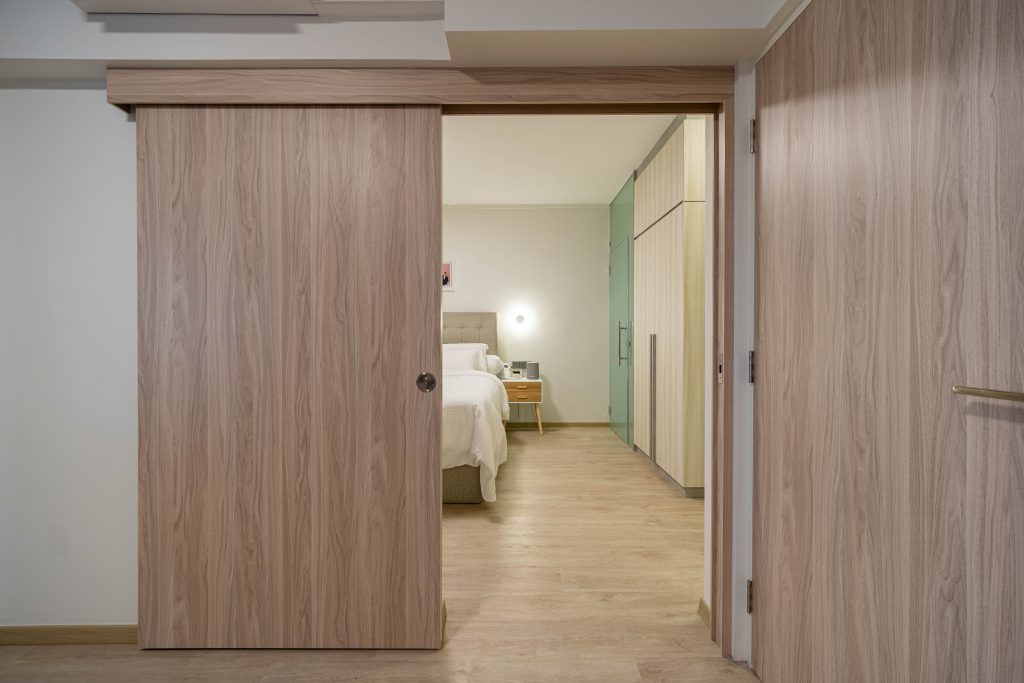 The combination of white and wood instantly brightens the 2nd level of this beautiful Executive Maisonette. In-additionally, brighten up dull and dark spaces by using wall light to guide homeowners along to their rooms.
We've combined the two existing common room into a bigger and spacious Master Bedroom space along with a Baby room, as well as transforming the existing Master Bedroom into the new Guest's Bedroom.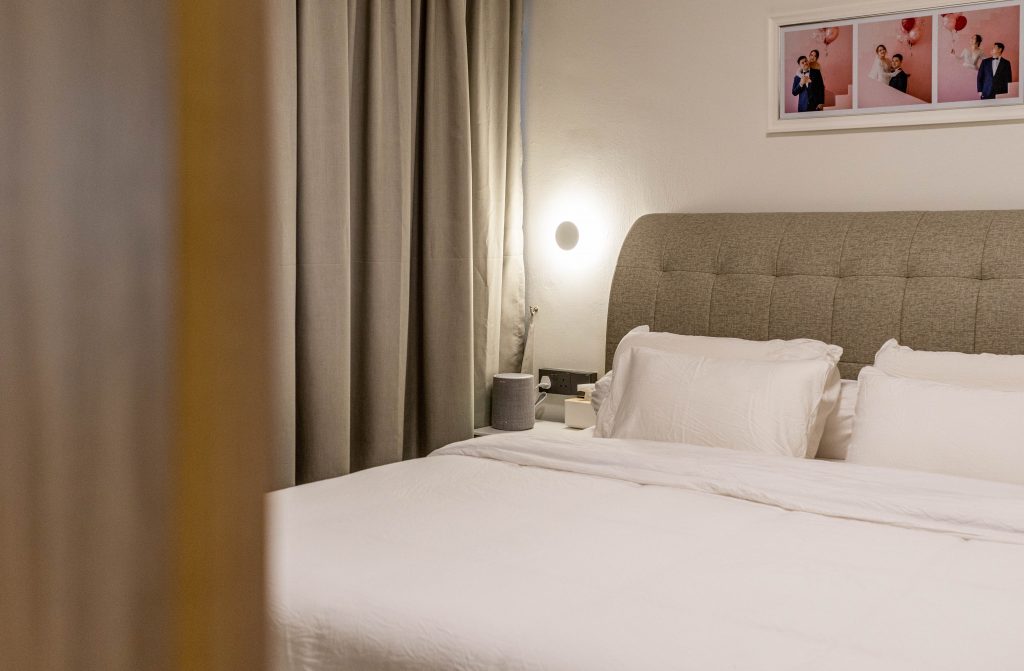 Renovating a home is partially about designing a gorgeous neat space that the Homeowners would love. In this simple design, we have concealed the dressing table so clutter won't be seen when it is not in use.
Our Creative Designer, for this Project: Lucas Ong

Let us help you Refresh your space.
👉🏻 Talk to Us Now!

Since you're here, why not view more Home Tour Article? https://www.reztnrelax.com/category/home-tour/
🛋️ Follow Rezt+Relax for more Interior Inspiration! 🛋️
Facebook | Instagram |Youtube | Pinterest | Tik Tok | Dou Yin