Cozy up the family room with a wooden feature TV wall and some soft lights. Warm lighting and natural materials like woodwork together make a room feel cozy and welcoming.
The natural materials work well together to make a space feel warmer and cozier. A beautiful and peaceful ambiance can be created by letting in natural light in the Living area. It can make the space feel cozier and warmer, while also complementing the other design elements. It's a great way to make your living room bright and inviting without using artificial lighting.
With an open floor plan, you can easily move from the kitchen to the dining area and then to the living room. It feels more open because there are fewer walls in this layout design. This creates a sense of continuity between the spaces, as well as it can also make a tiny space feel amplified.
A master bedroom can feel more luxurious and comfortable with soft, complimentary bed linens and curtains. Soft, cozy bedding can make the bed the center of attention in the room and make it feel warm and inviting.

In the bedroom, curtains are also very important. Not only do they look nice, but they also make the room more private and can help you control how much light comes in.

Lighting is also an important part of modern bedrooms. Often, a mix of ambient, task, and accent lighting is used to make the room feel warm and inviting and to show off the architectural details and design elements.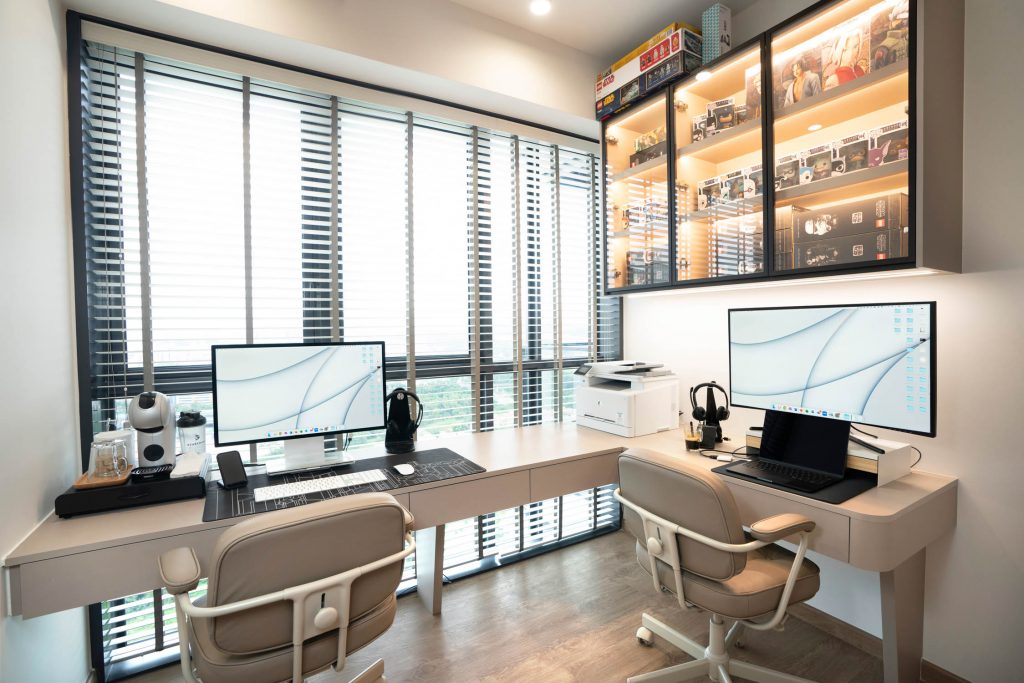 Putting a desk in front of a window can be a great way to make a work/study space more pleasant and inspiring. A window can let in natural light and give you a view of the outside, which can make you feel better and work better. The natural light can also make the space more comfortable to work in by reducing eye strain and fatigue.

With blinds or shades, you can choose how much light comes in and how much privacy you want while you work. It also lets you concentrate on what you're doing or take a break to enjoy the view.
It's a great way to combine function and style, giving you a place to work or study that is both comfortable and inspiring.
We love fulfilling homeowner's desire homes, let us know your Interior design requirement so we can plan your dream home for you.
Since you're here, why not view more Home Tour Article? https://www.reztnrelax.com/category/home-tour/

🏠 Connect with us and Explore creative ways you can renovate your home now! 👉Facebook 👉 Instagram ✨Youtube ✨ Pinterest 👉Tik Tok 👉 Dou Yin ✨小红书 Xiao Hong Shu ✨Lemon8