Modern Interior Design style is about simple clean lines and neutral hues. It is a design style that includes balancing simplicity, harmony, and nature within a house.
To design a home that best suits the needs and wants of the Homeowner, we've noted that they need plenty of storage for the home as well as making the space functional and modern.
In the Living space with a large balcony opening, we've layout an L-shaped sofa and open-dining space along with Dry Kitchen's bar counter. Amplifying the space with multiple functional furnishes. In the Dining area, the built-in bench seat comes with hidden storage underneath so the Homeowner can leverage extra storage and not waste a single space.
Just how much smaller are Condos' room these days, having sufficient storage can be challenging at times. In the Elder son's room, we've created extra storage by building a platform bed. We've added dark wood laminate for a more contrasty look as well as the LED light installed at the steps of the platform bed to enhance the aesthetic and vibe in the room space.
The Master bedroom layout is designed to fit a Working desk as well as extra storage for working files and printers for the Homeowner, as a Hybrid work space and rest space.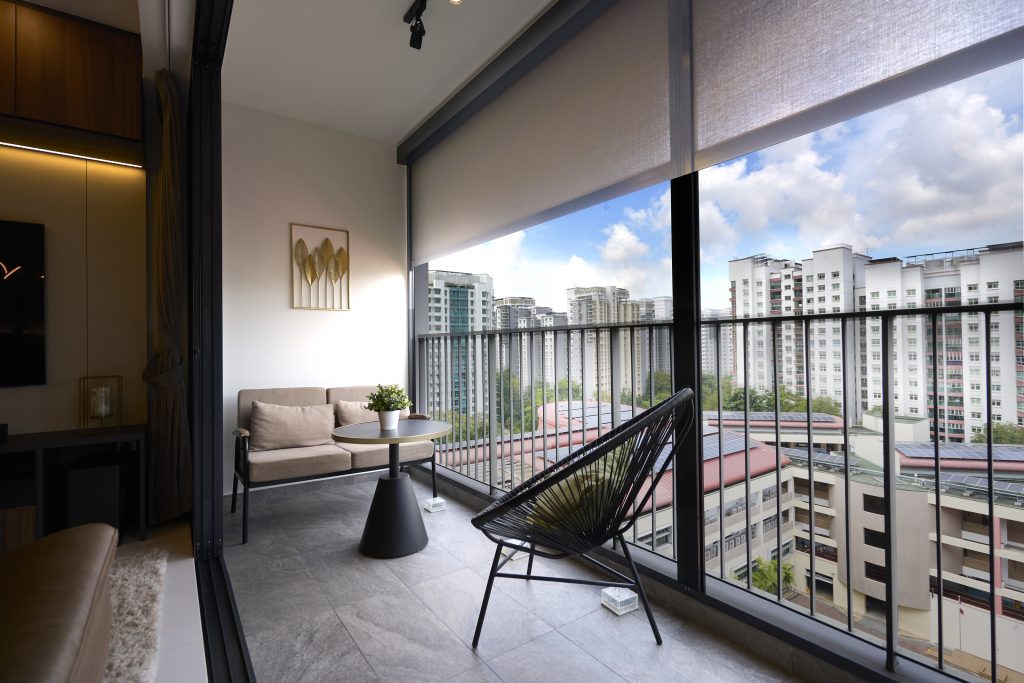 This project is done by Designer Wilson Teh+Lynna Lestari+Jecika Jagadesen
🏠 Connect with us and Explore creative ways you can renovate your home now! 👉Facebook 👉 Instagram ✨Youtube ✨ Pinterest 👉Tik Tok 👉 Dou Yin ✨小红书 Xiao Hong Shu ✨Lemon8