Condo @ TwentyOne Angullia Park; A Home. A Getaway. A Vacation Spot.
Located at the heart of Orchard Road, this luxurious abode has been designed to emulate the elegance of the hotel interior.
The Modern marble-inspired TV feature wall and its side gold accent can glam up the house and adds a sense of prestige luxury.
Mirrors are multi-taskers, not only do they make the Dining space looks good, but it makes the space looks bigger, brighter, and better.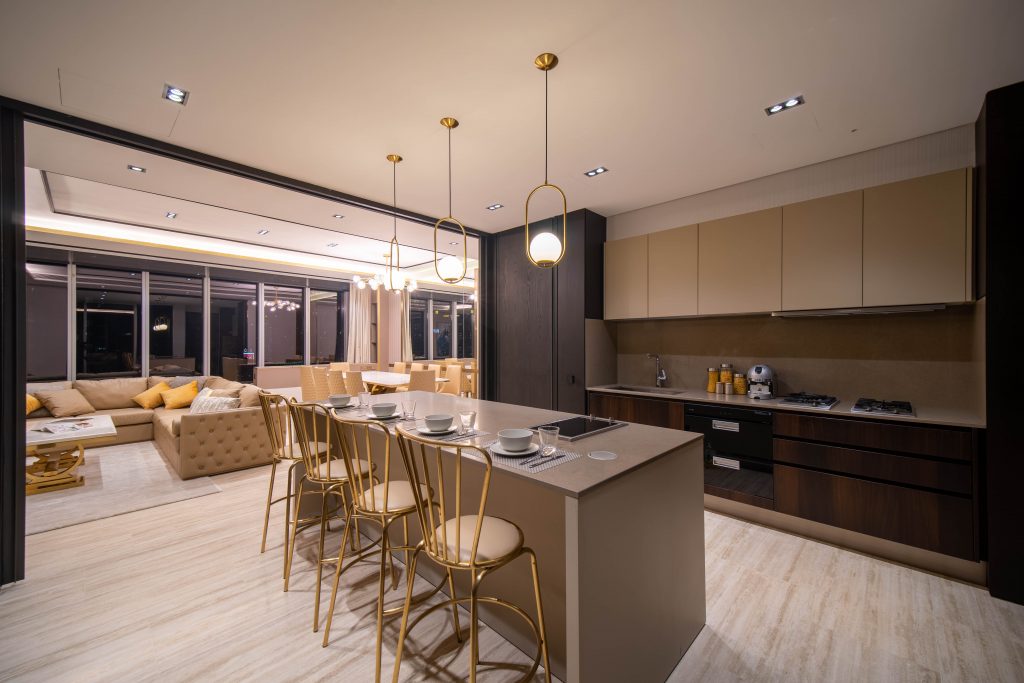 Seamless and contemporary is this Kitchen design. Some appliances such as the ovens, usually can't be concealed behind the cabinet doors. We've enclosed the hidden fridge in the cabinet for a sleek uniform look in the Kitchen.
If you've always wanted to go for a staycation? Why not turn your home into an Exquisite Luxury Hotel Suite? High-end hotels and luxury resorts are usually so Instagram & Pinterest-worthy for some beautiful reasons.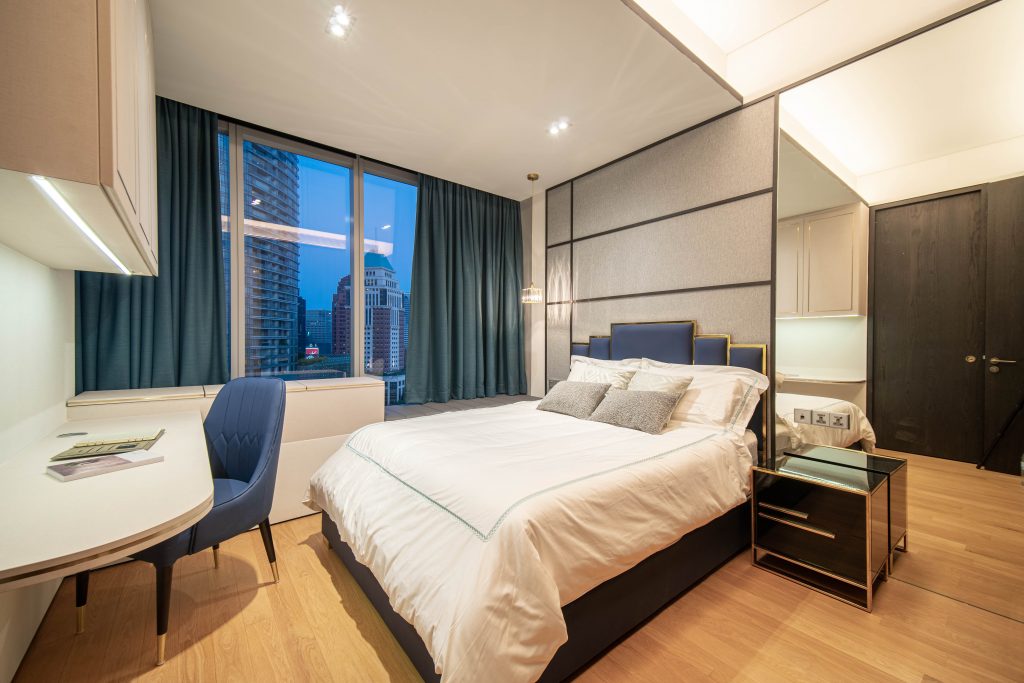 There is at least one thing in common in all these photo-worthy bedrooms; a beautiful eye-catching and stylish bedhead.

Bedrooms are your very own slice of paradise where you can unwind, get your much-needed rest and just chill and relax. This is one of the main reasons why styling up your bedroom's bedhead is extremely important to create your way to a soothing sanctuary of your own.
In the Master Bedroom, the Dressing vanity pairs with a stylish oval shape Mirror with a gold frame for a unique interior taste. A pocket sliding door to the Master Bathroom is much space-saving for both in-and-out of the bathroom.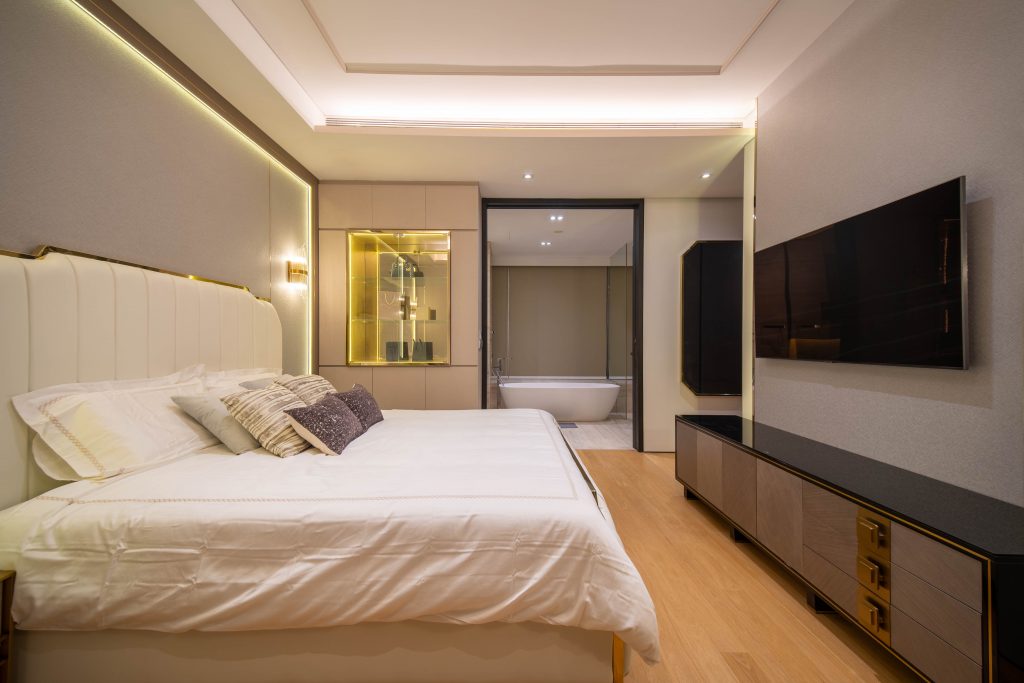 Let us help make your Dream Home come True.
👉🏻 Talk to Us Now! WhatsApp @ 6597277404

Since you're here, why not view more Home Tour Article? https://www.reztnrelax.com/category/home-tour/
🛋️ Follow Rezt+Relax for more Interior Inspiration! 🛋️
Facebook | Instagram |Youtube | Pinterest | Tik Tok | Dou Yin