In 2023, the new interior chapter trend starts. Our lives have changed, and so have our homes. Houses are now developing as a response to the after-math pandemic situation. We will tell you how significant these changes are and what trends are gaining popularity in the coming year.
1. Zoom Room
The increase in the number of Videos calls not only from friends but also from work made homeowners think about the "impression" of what their home would make. Bringing the modern workspaces for a hybrid working style into the home, enabling a more productive space and a better presentation for the environment.
2. Smart & Safe Tech
Smart Home Technology or Home Automation allows homeowners to control the functions of their homes using the internet. This has been the trend in recent years, giving control to multiple devices via sensors, remotes, and even with the help of voice commands.
3. Homecation
Designing a Homecation is all about offering a comfortable, relaxing space for indulgence and enjoyment. Everyone deserves a little space, a homecation is where it can bring everyone together.
4. Fitness and Wellness area
A home is a place where you relax and escape from everyday issues and stress. Having a good interior that takes care of your emotions and mental wellness is absolutely important as well as promotes rejuvenation and peacefulness. Thus, Interior design plays an important role in restoring your health and happiness.
Designing your home to optimize your fitness and healthy lifestyle within the available space is most dear to us in the home.
5. Pet-friendly Living
As four-legged friends are essentially part of the family, there's a good reason to consider home design ideas that can better accommodate their living habits and needs. A pet-friendly haven starts with the right choice of furniture as well as materials that can withstand wear and tear.
6. Multi-generation Living
Homes designed to house multiple generations at once, under one roof can be tricky. Needing to consider the privacy requirements, independence, adaptability, and several other factors.
7. Luxury Monochromatic
This decor trend will be an ongoing trend, with special use for the Living areas, bedrooms, and bathrooms with subtle gold accents.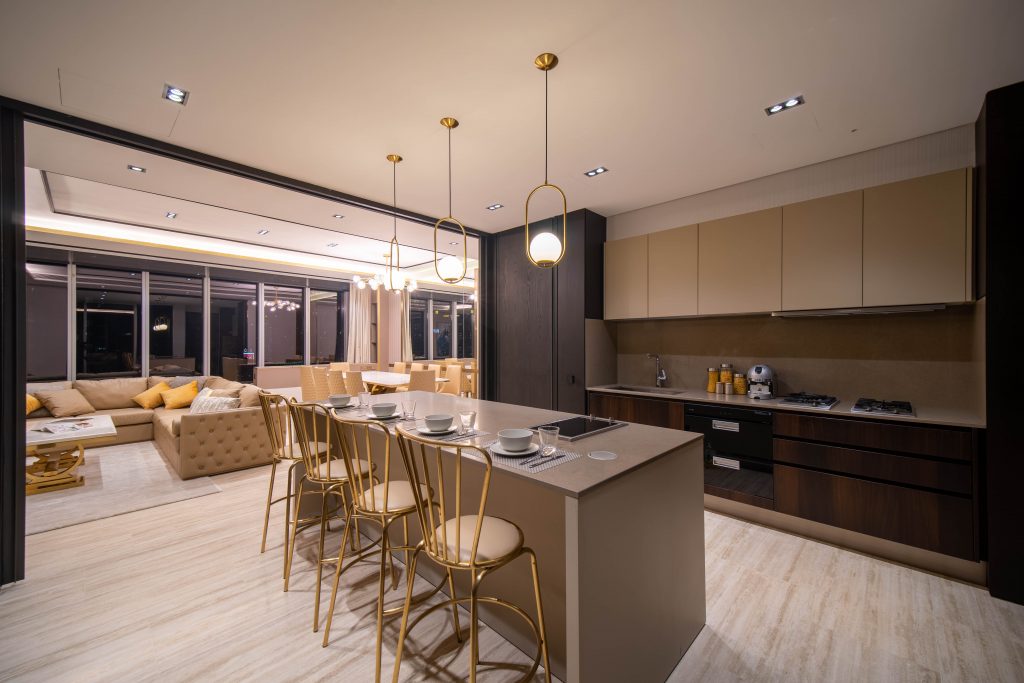 8. Fashionable Kitchen
The kitchen can be a fine place to keep beautiful aesthetical knick-knacks. A functional modern Kitchen design typically consists of open spaces, sufficient storage spaces, hidden features, as well as a clutter-free entertaining space such as the Kitchen island. With many cool new Kitchen technologies popping up, there are many innovative designs with a clever twist that can be added to your Kitchen renovation.
Now that you roughly have an idea of the upcoming Home Trend, have a quick chat with our Interior Designer 👉🏻 Let us help you with your Dream Home!

Since you're here, why not view more Home Tour Article? https://www.reztnrelax.com/category/home-tour/
🏠 Connect with us and Explore creative ways you can renovate your home now! 👉Facebook 👉 Instagram ✨Youtube ✨ Pinterest 👉Tik Tok 👉 Dou Yin ✨小红书 Xiao Hong Shu ✨Lemon8