Things homeowners wish they knew before Renovation starts, well you are not alone. Many homeowners dive into the Renovation process with no clue of what to expect.
Without preparation, the home renovation process can be with unexpected disappointment such as unforeseen expenses and issues that could probably make the renovation process complex. Before you go through the twist and fuss of it, let's turn it into a better experience by understanding the entire process from start to completion, costing as well as the timeline involved.

1. Choose an Interior Visual & Style
Many homeowners are a little confused about which theme, or visual concept & design style they are looking into. Or simply, doesn't have a concept in mind. It is essential to know your need and wants before talking to an Interior Designer or contractors.

To get-to-know what you and your family would prefer, an easy way is to scroll through Pinterest and save the visual which attracts you.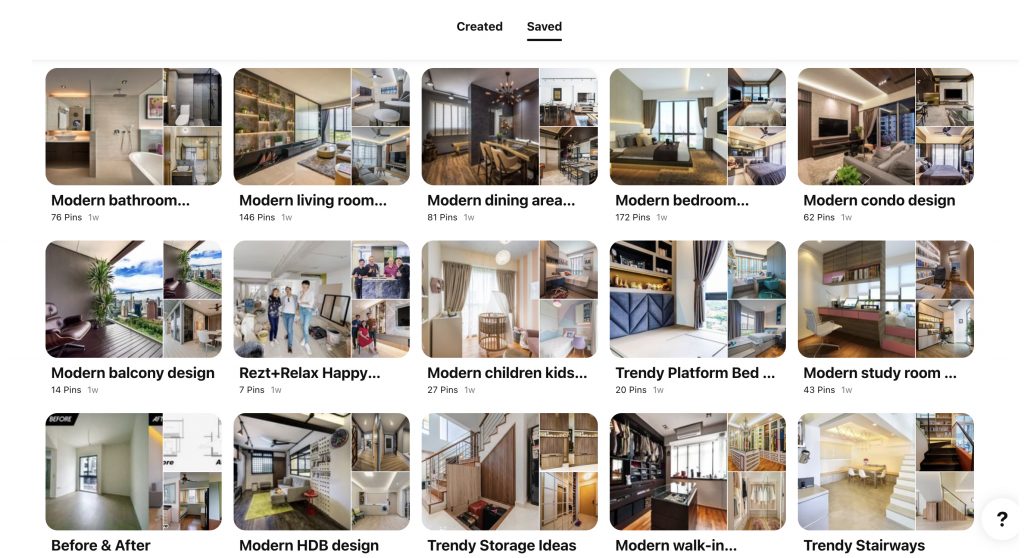 Between an ID and a contractor, other than the pricing difference… Interior Designers usually manage the overall project from giving ideas, drawing design concept, coordinates and execute from start to end of the whole renovation. Contractors only does the execution of the job, having said that quality-check may not be included as it is a more affordable option.
2. Ask your ID/contractor questions:
I.Portfolio, and what is their expertise?
–HDB flat
–Condominium
–Landed housing
-Shophouses
-Commercial
II.Reviews & Customer's testimonial
Online review have increasingly become the front to companies digital reputation. Online Review is a quick way that helps you to get-to-know the company you plan to engage.
III-Approved HDB contractor
Making sure the renovation company is registered is important, as well as Approved HDB contractor if your house is a HDB unit.
V-Level of Responsive
Simply put it this way, customer responsiveness is an indication of how fast and efficient the company responds to their customers. It would be better to engage a Renovation company that adopt a responsive culture, priority productivity workforce and provide high customer service standard.
IV-Casetrust Accredited

As you may know, Rezt+Relax is an ISO and RCMA-CaseTrust accreditated company that has grown from 8 to about 90 staff to date, serving over 20,000 satisfied customers. Understanding the value of the company is crucial as this may help you decide when choosing over competitive list of Interior Designer/Contractors.

IIV-Cost and what is entitled in the package?
Prices can be vary as well as what's in the package in different companies, it is important that you are sure of what you're paying for before signing the contract.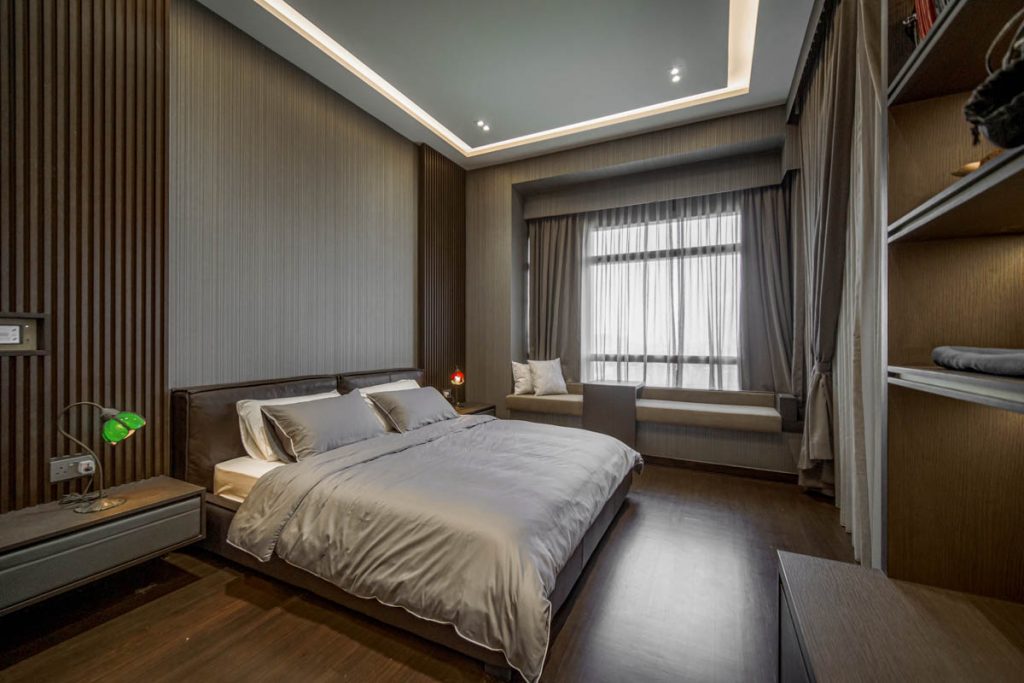 3. Know what can save, what not…
To keep within your renovation budget, thinking about what is worth splurging and saving on is important. Home renovation can be fun and exciting, but it can also be stressful at the same time for especially first-time homeowners. Choose wisely on what to save and what not. Materials are going to be vary in cost, and this depending on its quality… most of the time, the more expensive ones are more likely to last. If you use a poor-quality material, you may not be happy with the end result of what it is planned and may face issue of poor-quality materials.
4. Choose Materials and tiles wisely
When deciding on the flooring and wall tiles, it is important to take some of these factors into consideration:

I-Lifestyle: The floor/wall's tiles can make or break the space's overall design. You need to choose finish that can hold up its durablity for years to come.

II-Maintenance: Especially when you think of the cleaning hassle, time to think if you want a grout-less choice.

III-Aesthetic: For a great look in your home space, choose a tone that coordinates or contrasts with your cabinetry works.

V-Budget: No matter how important durability and design are, the final outcome is most likely to be determined by your budget. Comparing which is the most ideal option for you; suits your lifestyle, fits in your budget, and satisfying with the design.
5. Plan electrical plugs strategically
In this age of technology where devices are king and plug can be surrounding you visible wherever you are in your house. As professional Interior designers, we consider ugly plug outlet and wire cords lying around not acceptable and we would love to help homeowners to get rid of them visibly in your home and it's still practical to use. We're going to hide them somewhere, so the pre-planning of where you want the electrical plugs to be help us to plan where the wire cords goes and elminate them from visual in your home.
6. Good light, good vibes
Good lighting in Interior design is one of the foremost aspect, good lighting assures a warm and inviting atmosphere in your home. Hence, selection of proper lighting is the key element in Interior design as it enhances everything in the space.

7. Seeking Approval from Authorities
After the settling the design & look and before commencing into the renovation procedure.
8. Informing Neighbours before carrying out noisy works, such as demolishing/removing the walls and floor finish (hacking), cutting tiles, hammering, drilling & etc.
Nothing is more annoying than waking your neighbour up by sudden loud renovation noise from your renovation works. There's no way to avoid causing the disturbance, the best way is to inform your neighbour at the pre-renovation stage so that they can be mentally prepared for the noises.
The above chart are the unit of your neighbour's house you need to inform, highlighted in grey colour are the houses surrounding your unit that may hear most of your renovation noises. Know the timing that is allowed for your Renovation works is essential too:
When possible, close the main door to help reduce noise disturbance to your neighbour even after you've informed them.
9. Find a place to stay
When it comes to renovation, there's a lot more to designing a property than you might think. Deciding to renovate your home can be overwhelming as it can be. Throw in a large sum for going ahead with your renovation plans and finding alternate accommodation can be stressful. So, a good night's sleep is important. it is recommended NOT to live on-site during renovation. Getting used to a dirty and messy place is one of the first lessons learnt, there's no amount of vacuuming, cleaning, or sweeping is going to clear the dusty room. There may not be running water, working toilets nor electricity. Moving out during renovation will allow you to live in a safe and efficient way.
10. Guarding against dust for existing furnitures (if there's any)
Anyone who has even been through the process of home renovation can undoubtedly vouch how easily it can mess-up your home if you've exisiting furnitures. So, Protecting your exisiting furnitures from renovation dust and debris, is one of the step to make sure your renovation journey will be smoother. Move it to an area or place that doesn't involve the renovation, if any. If not, covering it is the 2nd best option.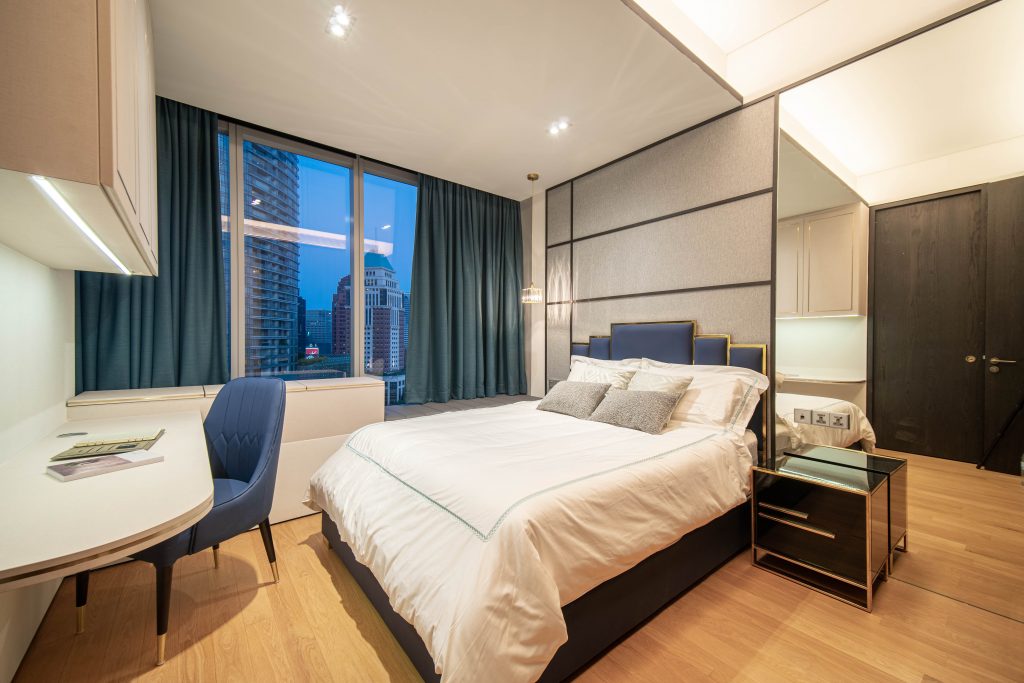 11. Plan your needs and calculate your renovation budget
Prioritise your needs and wants, other than research and comparing prices from different companies you also need to note in any circumstances where there are hidden charges or cost involved. Making sure it's proven in black and white is important. Estimate costing so you'll be ready for it.
12. Manage your timeline
Before renovation, it will take you countless hours to research, meet with designer, vendor, shop for material & etc. Knowing how much time you need for everything and determine to manager your timeline is one of the aspect making sure your renovation would be much smoother.
13. Furnishing your Dream Home
After you've a beautiful layout and features done in the renovation, the next step would be getting your Dream furnishing to complete your home. While waiting for its delivery, you can first proceed with the General cleaning of the house (this is after the Debris removal cleaning).
15. Home Insurance
After the renovation, you should also seriously consider getting a home insurance plan which covers your belongings, renovations, payout for emergency interim accomodation, medical expense or your pets in your home.
Thinking of Renovating? Let us help you plan your desired design along with your budget. 👉🏻 Talk to Us Now! WhatsApp @ 6597277404

Since you're here, why not view more Home Tour Article? https://www.reztnrelax.com/category/home-tour/
🛋️ Follow Rezt+Relax for more Interior Inspiration! 🛋️
Facebook | Instagram |Youtube | Pinterest | Tik Tok | Dou Yin