The Suites @ Central is merely a few minutes away from Orchard Road, the Condo apartment has a magnificent view of Orchard road.
This apartment has a cohesive space that draws inspiration from different shapes, colours, and textures to create a stylish aesthetic and comfy atmosphere.
As rich blue colour in Interior, illuminate the water in nature and calmness. The striking Blue turns out to be attention leading our eyes to the Kitchen space. However, not overwhelm by its tone, giving a chamber and cozy look.
This blue-white Minimalist-themed Kitchen design is ideal for a small kitchen space, having this open-concept Kitchen island makes the space more versatile and spacious.
Open concept spaces can create a fluid living space between different sections of the house. With the Kitchen that overlooks the Dining & Living area, it gets the most of both natural lighting and available spaces.
LED recessed light strips are used in this Dining area backdrop, illuminating and diffused the space with a great atmosphere at the feature wall.
One of the best things about Interior design is getting the room's layout to fit the homeowner's lifestyle. In addition, having sufficient storage is important too.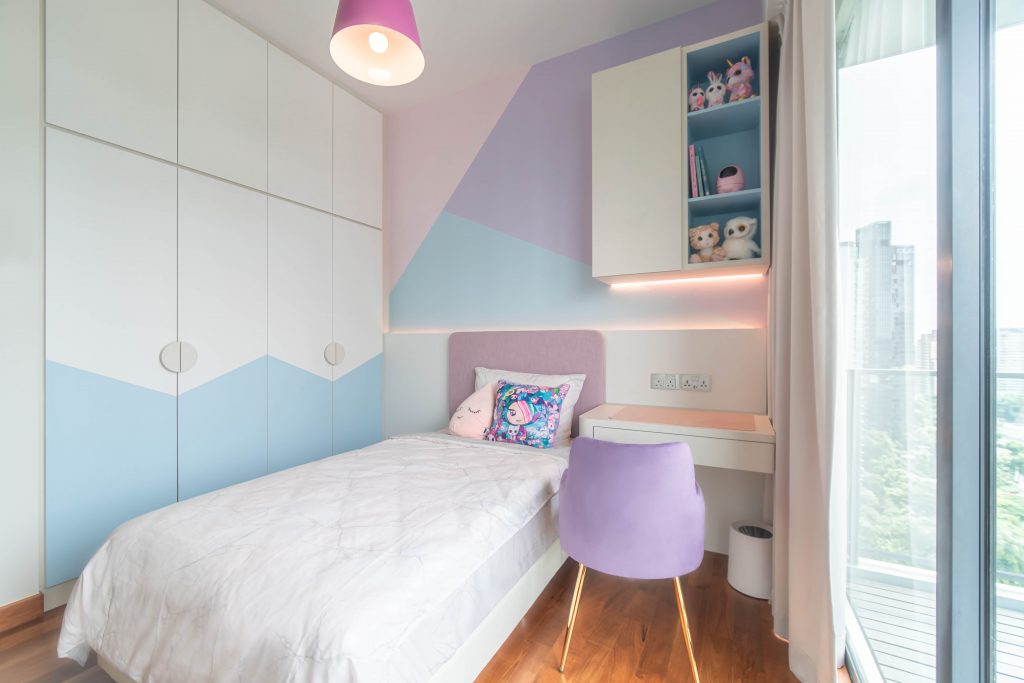 Every detail in the house has been carefully planned and made according to the homeowner's lifestyle. Let us know your Interior design requirement so we can plan for your dream home. 👉🏻 Talk to Us Now! WhatsApp @ 6597277404
Our Creative Designer, for this Project: Shu Wen

Since you're here, why not view more Home Tour Article? https://www.reztnrelax.com/category/home-tour/
🛋️ Follow Rezt+Relax for more Interior Inspiration! 🛋️
Facebook | Instagram |Youtube | Pinterest | Tik Tok | Dou Yin