Many people wrote their Renovation experiences online and some may actually be helpful for homeowners who are currently looking to avoid bad experiences in their renovation journey.
It must be a case of extreme perplexity for some. In Singapore where everything is by the book and strict, whey is renovation & ID industry seem such a sham.
Almost every week and month, you would hear of customers getting scammed or news of an increased number of complaints against renovation contractors. (almost up to 50% in the year 2021)
It also always seems that customers are in the dark, probably due to the lack of assiduousness, or may have a serious misunderstanding of how the industry actually works.
______________
Today let us share with you just how the Renovation industry in Singapore is structured and maybe from there, you would be able to have a better idea and ask the right questions before signing a contract with an ID.
First, if it's your first home and your first time renovating your home. There are several tiers you may want to understand:
Renovation & Construction Insider:

(1) Hire an Architect for Design
While most people naturally assume hiring an architect would be much more expensive than hiring an ID, as well as they're mistakenly known for only doing Landed homes. Generally, the well-known Architectural companies may choose to only do projects that are of a certain sum and above. With that said, there are smaller architectural firms that will entertain smaller projects and it might not necessarily be more expensive.
Unlike IDs, the architect doesn't come with a fixed package price or design fee. Architects in Singapore are bound by a code of ethics and cannot provide an integrated construction and design service. As such, you would pay a design fee and the architect will submit your project for tender among different construction firms.
(2) Design and Build – Interior Designers
There are three types of ID firms in Singapore.
Type A: An ID firm that has a Sales team and Designer: Usually, in this case, the salesperson will be the one who signed the contract with you then pass on the project to the Designer to proceed with liaising with you. In a bad situation, this could result in further disputes down the road if the salesperson doesn't have enough technical knowledge and their pricing estimation is unrealistic from the start.
Type B: A smaller ID firm where the Designer is the Project Manager as well as the Salesperson who signed the contract with you: If you manage to find an experienced ID, this would be beneficial as there's no loss of communication that may happen with two separate people in the company. This can come at the impairment of timeline management of the project as there's only a single person juggling with a few client projects.
Type C: An ID firm that has a Designer and a Dedicated Project Manager: This is a usually higher price than Type B, however, it is a more desirable and realistic system where you really get what you pay for. A non-first-time homeowner would typically opt for this option to do away with the headache that comes along in Renovation.
The range of ID choices you would prefer is based on an individual's requirement and preference.
(3) Design & Construction – Contractors
This is an increasingly popular option that perhaps was brought about by Social media such as Pinterest, Instagram, and Xiao Hong Shu.
For this particular option, you can either DIY the design phase, or work with a contractor to finish the rest of the project. Or you may pay an Interior Designer a design fee to design, then hire a main contractor to finish the construction job. The cheapest option would be you designing your own and hiring subcontractors for the different aspects of your home renovation. This option could probably take up the longest of your time and project management takes up a lot more time than you might think.
Your best bet is still to look for the main contractor who can do almost everything and is certified and insured to save trouble if anything goes wrong with the project. As always, there's no guarantee everything would be a smooth sail if you hire separate parties in a single project. Where there are more people involved, it's harder to make one take responsible for shoddy workmanship. With many parties involved, there will be a lot of finger-pointing and no one will be willing to take responsibility. As such, things will get out-of-hands and endless.
______________
Now that you understand a little more about who you may hire and its pros and cons. Here, let us go deeper into the problems of the Industry:
(1) Hidden Markups
There are many different layers that will have their own markups that are unseen.

-An ID can tell you they only charge a design fee which they show you upfront but they may actually markup from other avenues.
-An ID can also say they only make project management free, but they can markup from the construction aspect.
(2) Blurred Material Cost
The Biggest problem here though is that material costs are completely blurred and always changing. While customers naturally always want to compare, it isn't straightforward like comparing the latest laptops and smartphones. There are many different variations and qualities of materials, different product codes that aren't so straightforward. Not all customers understand the quality of material used, hence most customers only look at the final pricing. It's impossible to compare one by one quantity.
An example of an unscrupulous ID is one that undercut others by charging % less than the rest, but in order to maintain its margin, he or she would swap out certain materials for the cheaper ones. The homeowner may not even know. They could also use cheaper subcontractors with more shoddy workmanship.
(3) Lack of Insured payment system
The lack of an Insured payment system makes it harder for the ID to be held accountable. The contract must be clear for both sides; customer and ID, of the deliverables. Each deposit and payment have to be mutual and customers need to know how much they need to pay to proceed with the right amount of work by the ID firm. When things go wrong, customers may have put in too much money and will be tougher to get things done especially when full payment has been paid.
(4) Lack of Certifications
There are professional codes of ethics and certifications that Architects have to attain, but it's disheartening for ID with no certification to compete with them.

While there are new accreditation schemes for Interior Designers, which is too early to know if it works as most homeowners didn't know they have to ask for certs or licenses from the ID.
The truth is because anyone can be an Interior Designer nowadays (even with no cert), there is a higher chance of meeting black sheep that have morphed into the Industry. Somehow it's one of the reasons that this industry reputation has gone down the drain while everyone else is trying to do a decent job here.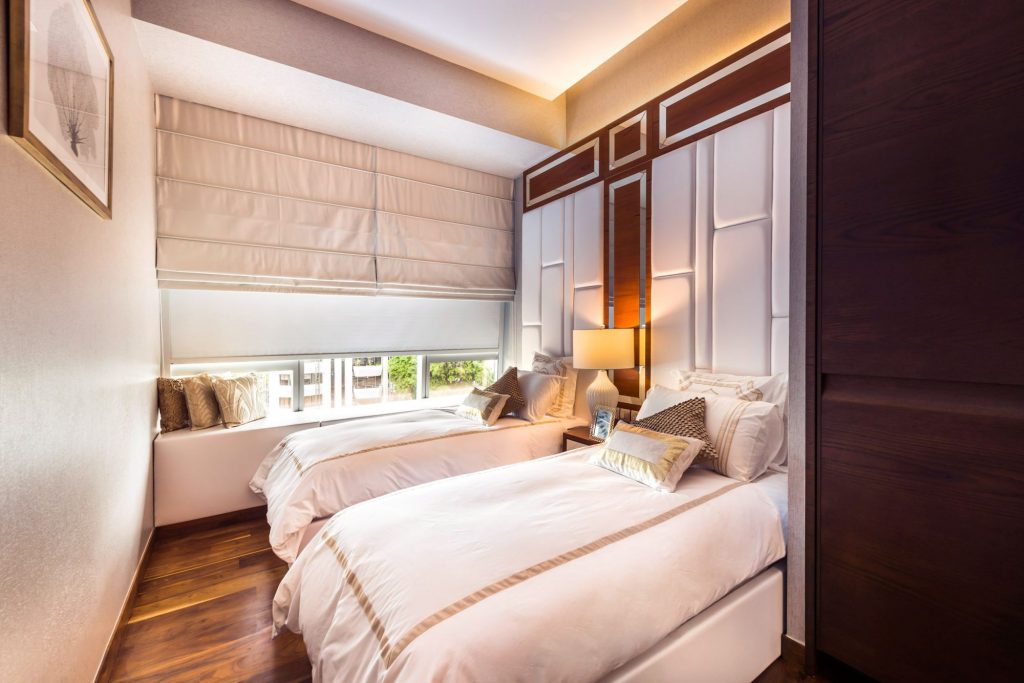 (5) Interior Design Platforms pushed Pricing down
Similar to the online Deals platform which pushes down retail products and F&B prices. Interior design platforms pushed pricing down for consumers on their platforms, having all the design inspiration in a single app makes it easier for customers to reach out and enquire while doing their homework researching. It's so easy for customers to contact ID, they easily compete for prices more than anything else. Most of the ID firms have to fight the price point to nail down customers. For that reason, customers may now have unrealistic expectations of pricing of renovation which could cause more prices to be pressed down unrealistically.
In order to meet the price set-out and price compete for stress, some ID firms cut corners where they can to maintain their margins. There are a lot of ways to cut costs in the renovation as a result of always unhappy experiences for homeowners after they've moved in. It could be uneven paint finishes, side skirting being cheaply installed or floor tiles dislodging.

This becomes a problem of overpromising, underdelivering, or adding hidden costs in between the renovation, or delay, disappearance and unresponsiveness during the project.
______________
It's a combination of many problems that are added up over the years. Buying and setting up your home should be a happy and really enjoyable journey, we hope you'll find a way to make it a meaningful and positive one.
We hope by sharing this helps you work towards a better Renovation experience.
______________
Discover what it means to enjoy, rest, and relax during your Home Renovation journey 👉🏻 Let us help you with managing your Renovation & Design! WhatsApp @ 6597215338

Since you're here, why not view more Home Tour Article? https://www.reztnrelax.com/category/home-tour/