South Beach Residences Interior by Designer JJ Yang+Pauline Yeong

What is a better way to start your day than enjoying unblock panoramic view in your own Vacation house?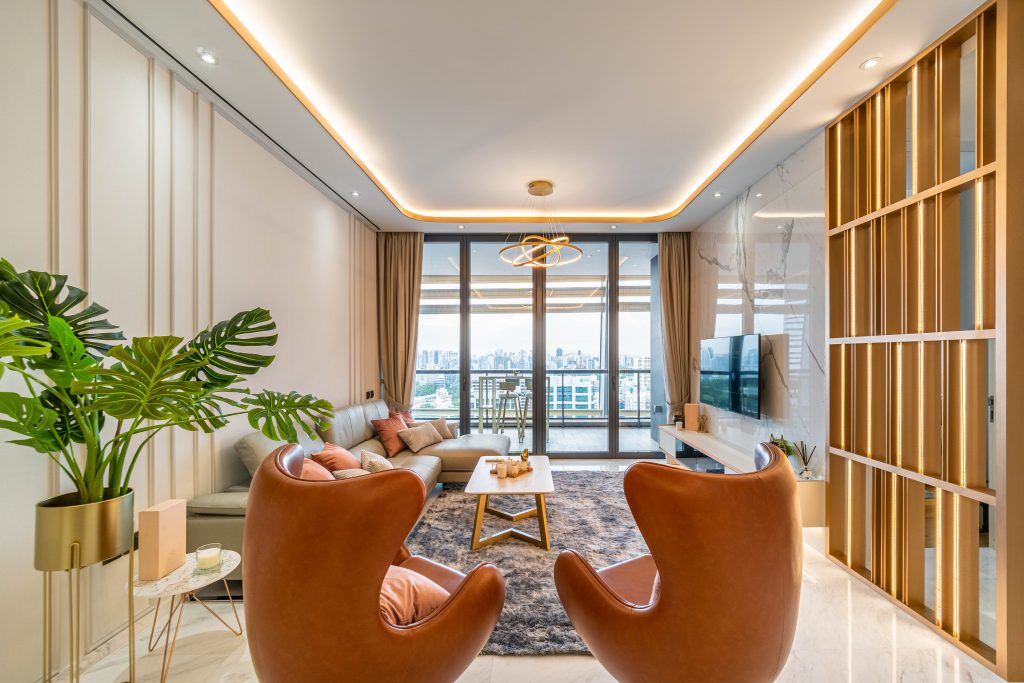 The connected living and dining areas are positioned in a manner that allows easy flow between both spaces.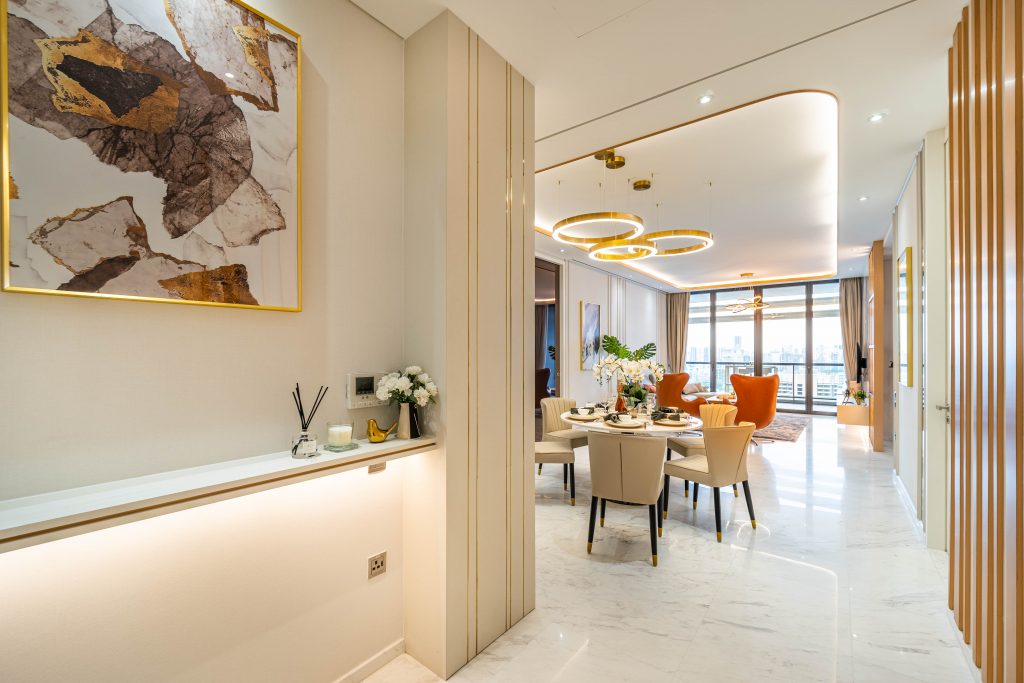 In this home at South Beach Residences, we've made a stunning first impression with a bright and gorgeous entryway to beautify the experience coming into the space.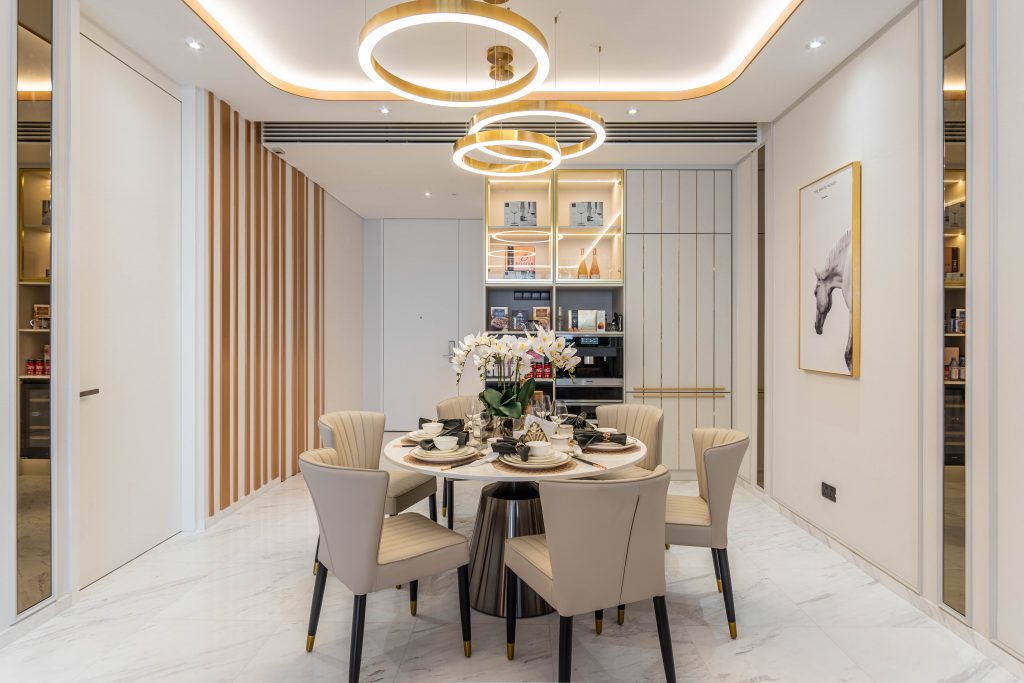 Set off on a relaxing "getaway" in a Vacation home with a "first-class" dining area setup. Enjoy the Elegant lighting at the Dining area with the very Modern LED Ring Circle Chandelier with a gold pinch that matches the theme well.
In this Modern Luxury Marble Bathroom, find yourself indulge in the style and beauty of the walls and flooring. From the left; volakas marble to portoro spider marble gives off a beautiful and classic look.
Having a luxury bathroom to yourself, with plenty of space to pamper yourself elevates mood effortlessly. Nothing sparks like a bathroom full of marble detailing.
Upgrade your cozy escapes with a polished, modern aesthetic at the same time Luxurious bedroom to feel the most "cozy-ing up" in this Vacation home space.
In all bedrooms, we've added hanging bedside lights from the ceiling as is a great aesthetic that frees up space from the ground.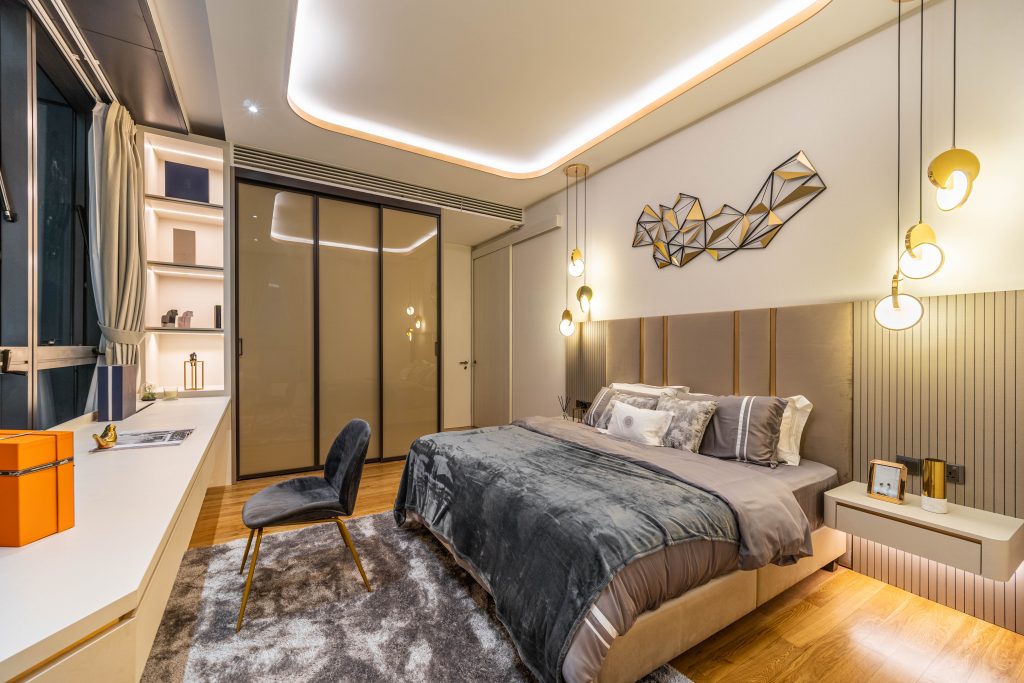 Swapping out the mainstream boring wall at the bedhead, we've designed different wall sculpture designs for the wall of each bedroom. Bringing extended personality to the space.
Let us know your Interior design requirement so we can plan for your dream home. 👉🏻 Talk to Us Now! WhatsApp @ 6597215338
Our Creative Designer, for this Project: JJ Yang+Pauline Yeong

Since you're here, why not view more Home Tour Article? https://www.reztnrelax.com/category/home-tour/
🛋️ Follow Rezt+Relax for more Interior Inspiration! 🛋️
Facebook | Instagram |Youtube | Pinterest | Tik Tok | Dou Yin