South Beach Residences Interior by Designer JJ Yang+Jimmy Liew

This homeowner bought two units on the same level and merged the space into one for a bigger spacious home.
Imagine you and your guests entering a humongous Living space at South Beach Residences unit. This Living room interior is designed to be welcoming, and comfortable and adds a layer of Luxury to the Modern space.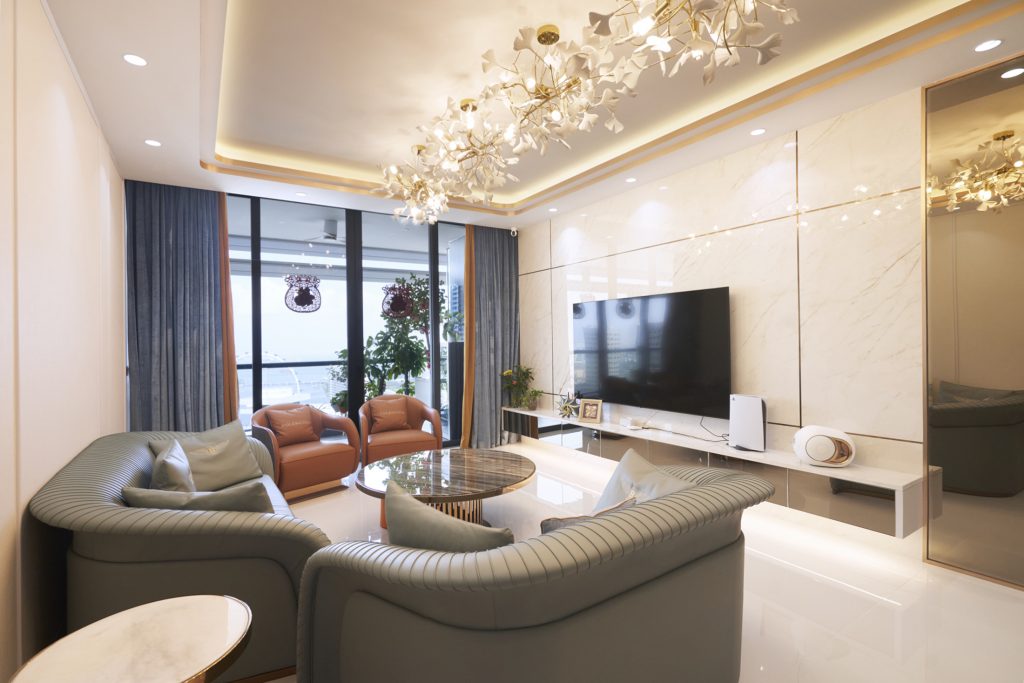 A round table is a great choice to make the space look stylish. Another feature to add to your dining space is a classy hanging light and surround with textured featured wall panels.
The crisp whites contrast with a calming blue tone and are united by the gold and warm vibe of the space in the Dining area.
The Bedroom is one of the most personal spaces at home. It's where the homeowner relaxes and recharges.
Instead of oversized furniture in the elongated bedrooms, we've opted for every storage on one side of the wall which aligns with the Bedhead in this room. Not only will the room look less cluttered but it's also a lifesaver for narrow long rooms.
This 2nd bedroom space has proven that even if the space is mostly neutral, we can add character and coziness… all thanks to textures and the unique combo of artistic aesthetics lighting, and line patterns.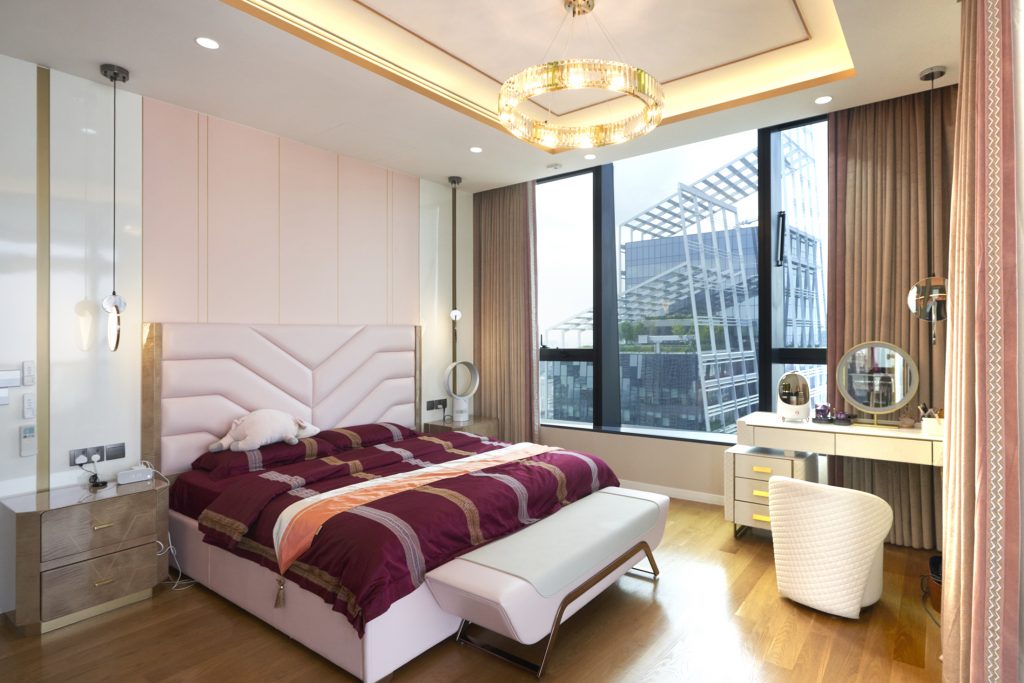 The pink bedhead feature wall and the matching pink upholster headboard bring a textural allure to the otherwise gloss-white side feature wall. No artwork is needed at all in this space, the pink feature wall speaks well for itself.
Let us know your Interior design requirement so we can plan for your dream home.

Since you're here, why not view more South Beach Residences Home Tour Article? https://www.reztnrelax.com/category/south-beach-residences/
🏠 Connect with us and Explore creative ways you can renovate your home now! 👉Facebook 👉 Instagram ✨Youtube ✨ Pinterest 👉Tik Tok 👉 Dou Yin ✨小红书 Xiao Hong Shu ✨Lemon8