Sky @ Eleven Condo Designed by Pauline Yeong+Jason Tan

A tiny house can be a challenge for the ones who stay in or the one who designed it with its restrictions. A spacious home that is not designed well can feel empty, cold, and uncomfortable too. 

When you don't feel comfortable inside your house, it can be hard to make it a home. The reason why some big homes don't look and feel cozy is that everything is spaced out and distant. To accomplish Coziness in a large space, getting the right furnishing and getting it close together can enhance the space up a level.
A well-designed spacious home is one that is rich with deep hues and ultra-dramatic. This home at Sky @ Eleven, features a large and spacious living and dining that the homeowner would enjoy while entertaining their Guest at home.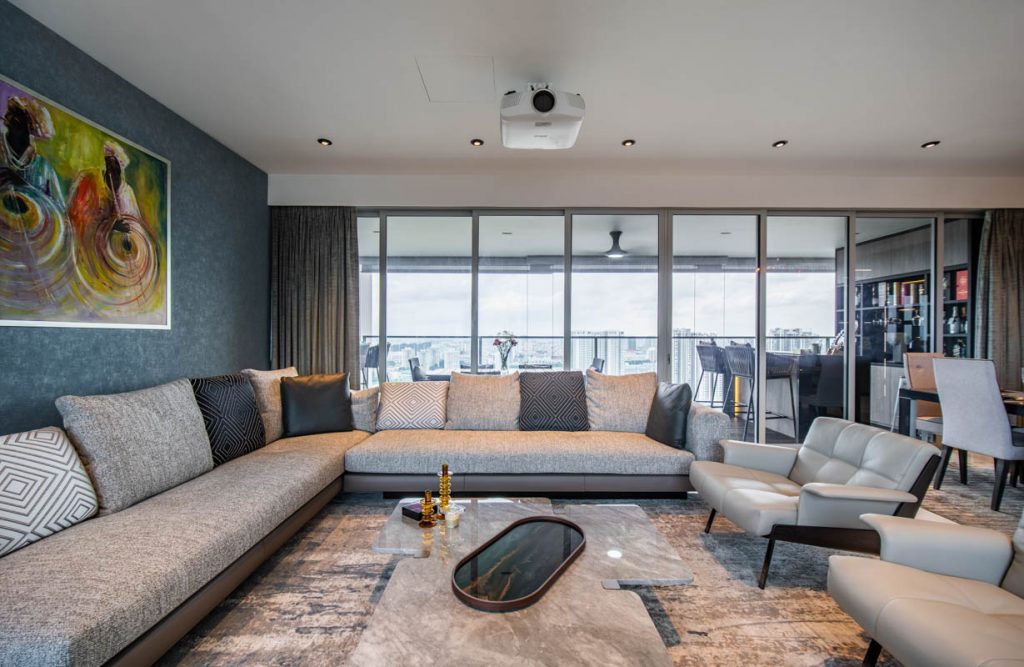 Ensuring the visual of the house is important, so is the fragrance, and sound at home. Striking a balance… creating a comfortable and soothing home, includes having smart elements such as speakers and projectors that are hidden well in the entire.
The homeowner gets to choose which vibes of the day his family and he want. For the choices of their Dining areas set up to the atmosphere, be it the usual indoor setup, or the Alfresco dining set up at the outdoor Balcony. It enhances and improves mood in the home space.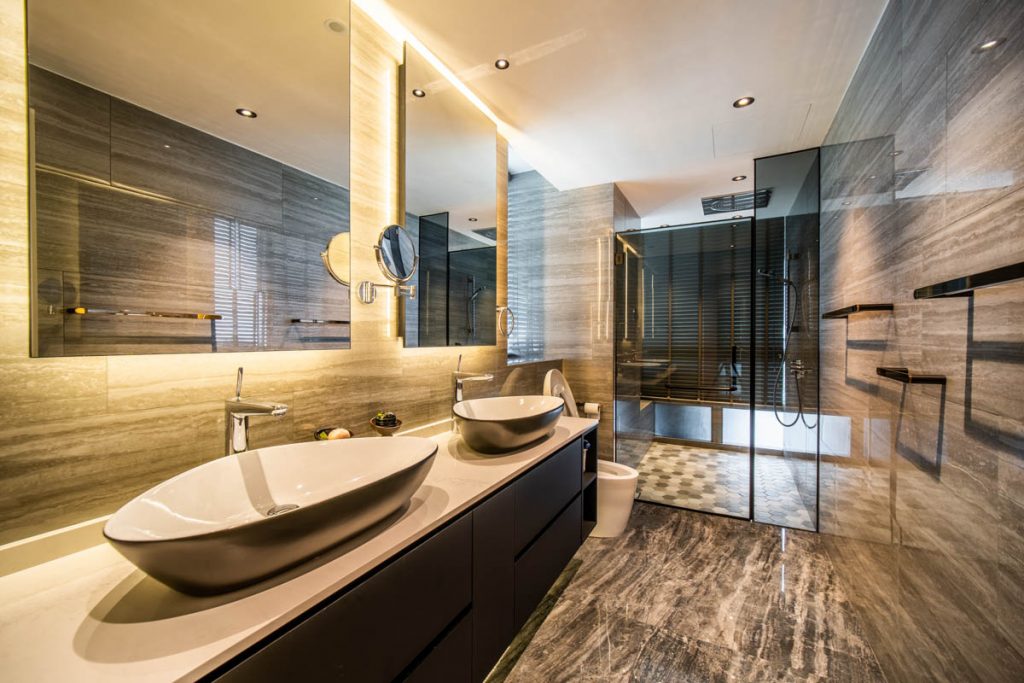 Modern Luxury design and refreshing ambiance lighting make the bathroom feel different from the other areas, offering luxe and relaxing vibes.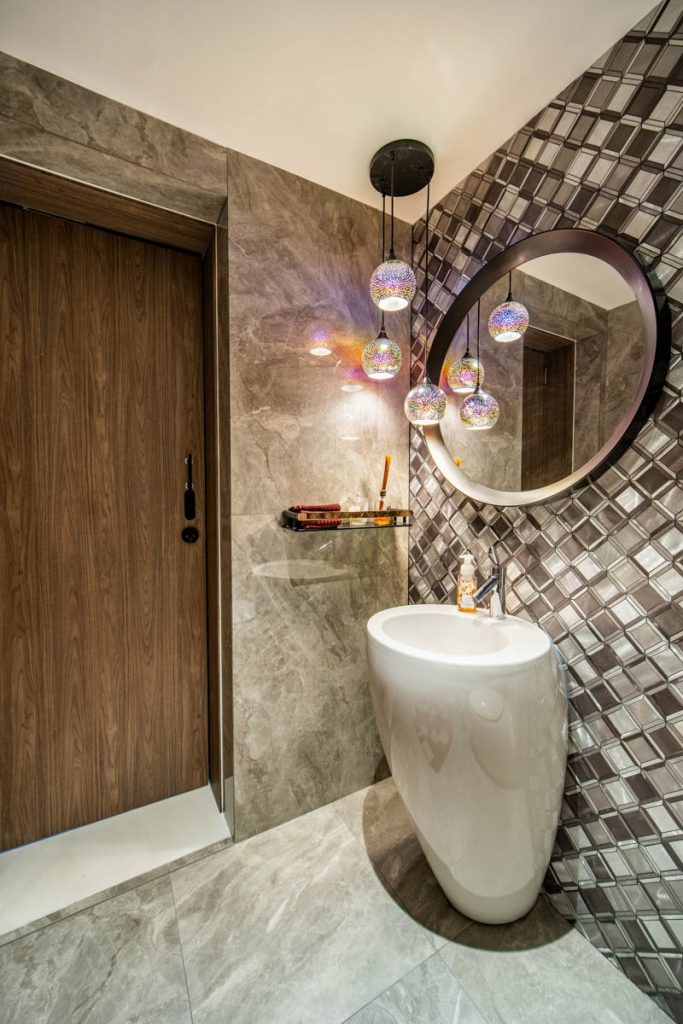 Tiles can help make your bathroom into a stunning space, from stylish basin backsplash to statement feature wall. Each of these silver look-alike Mosaic tiles are formed together to give a greater dynamic and depth to the Bathroom. Offering a great visual impact in the space.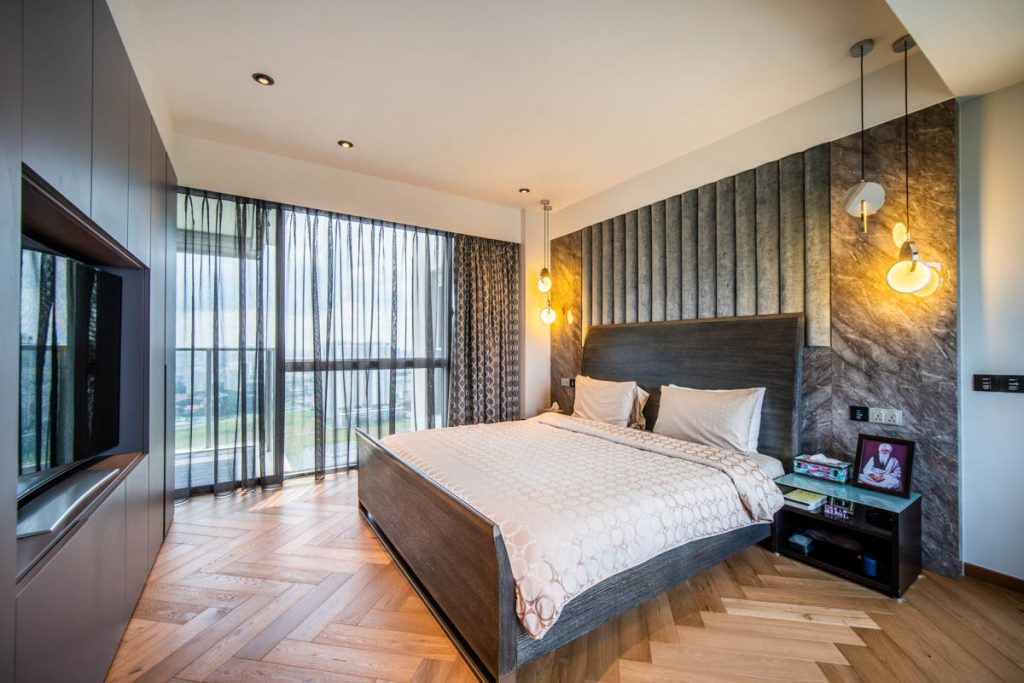 A private sanctuary that has a tranquil and soothing atmosphere with earth tones brings pure and calming ambiance into the Master Bedroom. The engineered wood flooring patterns balance the depth of this simple yet elegant designed bedroom.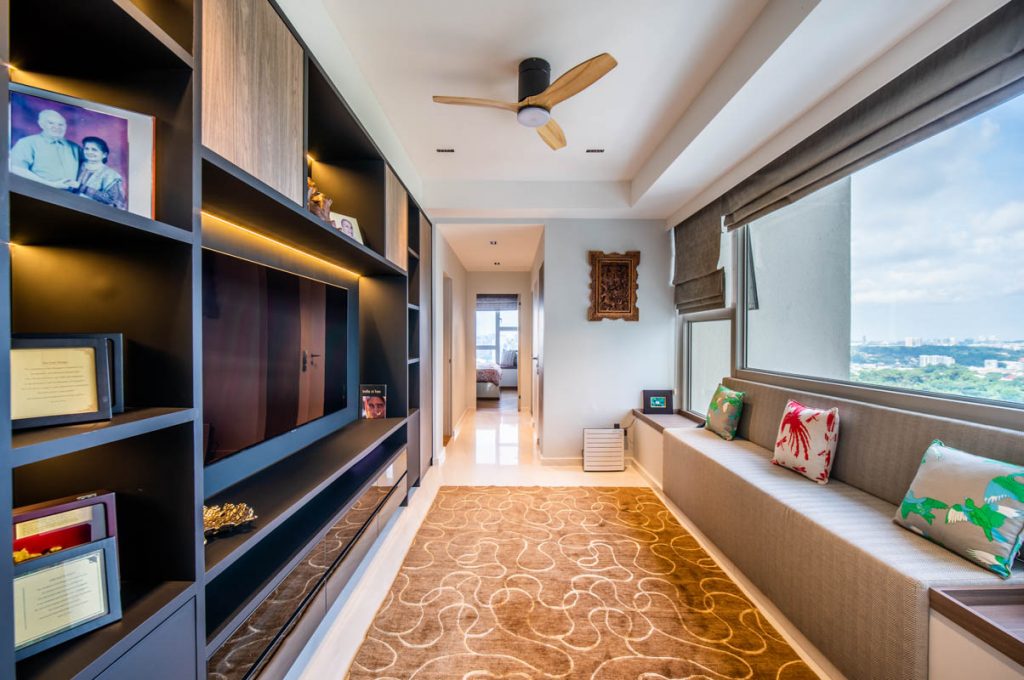 In the common space where family bond and get-together, is a space with a long and panoramic scenic view. The horizon walkway maximizes the home's view and flows well in the space with an unobstructed view. This space is designed for comfort for the homeowner and family enjoying precious time together with his family.
The Guest will most likely enjoy their Guest bedroom with its relaxing and welcoming scenic view near the City. This space for the Guest is inspired to impress the Guest for a comfortable night and definitely is a conversation starter.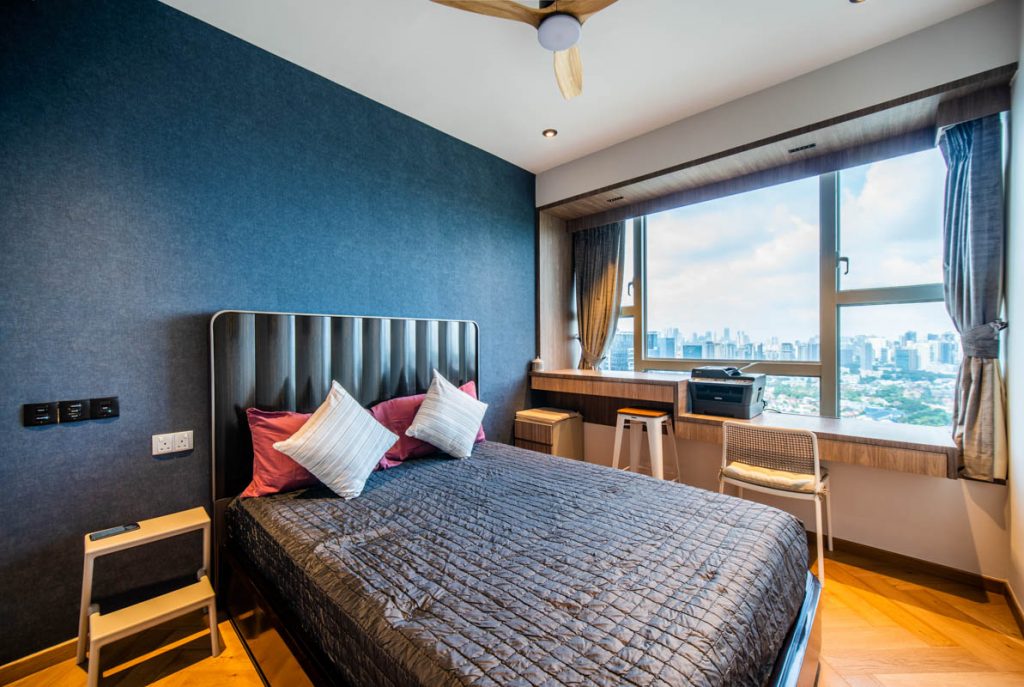 In another bedroom, we've turned the bay window to a perfect fit working area with the same scenic view as you see from the Guest room. Making it an extra practical space that is multifunctional.
We love fulfilling the needs of homeowners, let us know your Interior design requirement so we can plan for your dream home for you. 👉🏻 Talk to Us Now! WhatsApp @ 6597215338
Since you're here, why not view more Home Tour Article? https://www.reztnrelax.com/category/home-tour/
🛋️ Follow Rezt+Relax for more Interior Inspiration! 🛋️
Facebook | Instagram |Youtube | Pinterest | Tik Tok | Dou Yin