Serangoon Landed House: Designed by Nicky Haw+Jeff Tan
We reinstated this soft, warm shade and breathed new life into this Landed home at Serangoon. A natural partner to light shades can add warmth and interest to any space. As a soothing light tone works well in different areas of the house, providing nice contrast along mirrors, windows, and wood floorings to leap out.
A home renovation gives you a Great opportunity to change your house's aesthetic, apply new & modern trends and upgrade recent years' technology. This also increases the enjoyment and comfortability of your home and its property value.
In this 3-storey Landed home in the Serangoon area, we've helped the Homeowners design a home that holds a special place in their hearts. The Homeowner wants a Modern-kampung style Kitchen design as it is mesmerizing for their family. We've designed the spaces into a Modern transitional interior.
The existing backyard of the house is open-air, we've enclosed the outdoor dining area using a large sliding glass door. These obvious visual clarity panels appear seamless and maximize the view from outside-in and inside-out of their mini backyard garden. As the homeowner's wife prefers a pinch of Kampung-vibe in the Kitchen-Dining area, we've blended in nostalgic aesthetic into the Modern design.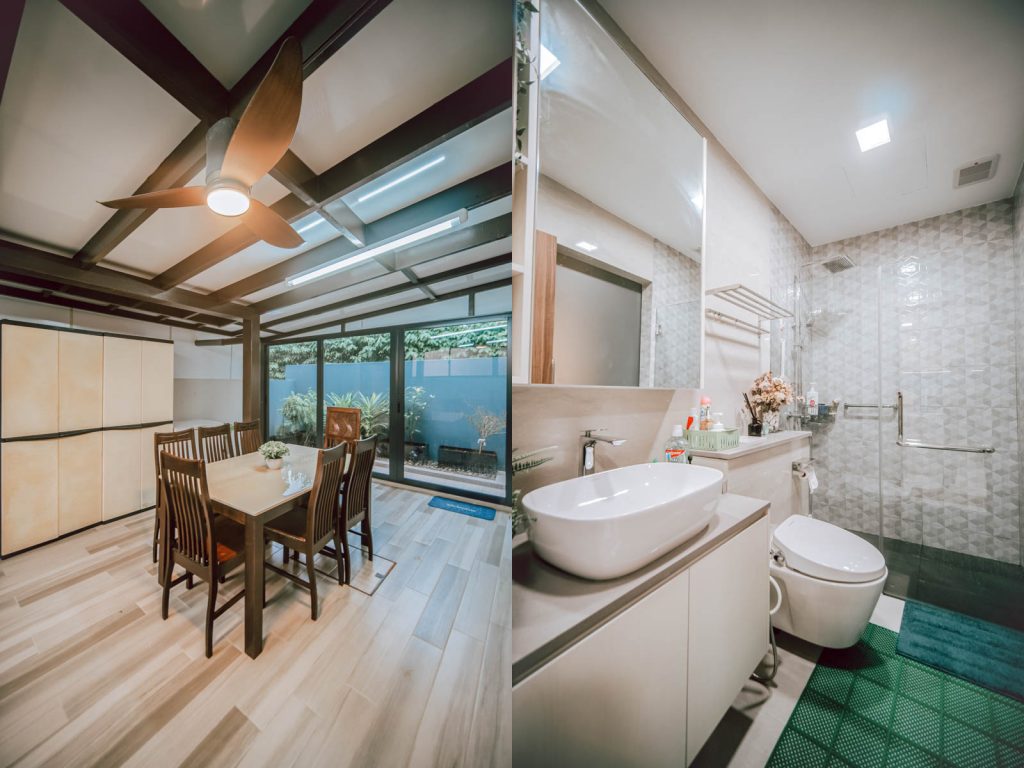 As we've enlarged their new Alfresco Dining area, we've shifted the wall in between the backyard and the existing wet kitchen area. The existing wet Kitchen was with a closed-kitchen layout in which spaces are not fully utilized and maximized.
Interior design plays a very important role in a homeowner's life, improving space efficiency, improving the functional usage of space, improving lighting and colour effect, improving texture and patterns, and last but not least layout and scale are efficient. Hence, Interior design is much more important than it seems.
It not only brings good boosting of the aesthetic in the given space but it increases the value of the property. On the basic level, it improves spaces by making them best suited to their purpose for the Homeowner.
The metallic gold velvet drapes are sleek and shiny, reflecting light beautifully. The velvet's plush texture adds luxury, while the metallic aspects give off a dazzling champagne gold sheen in varying light.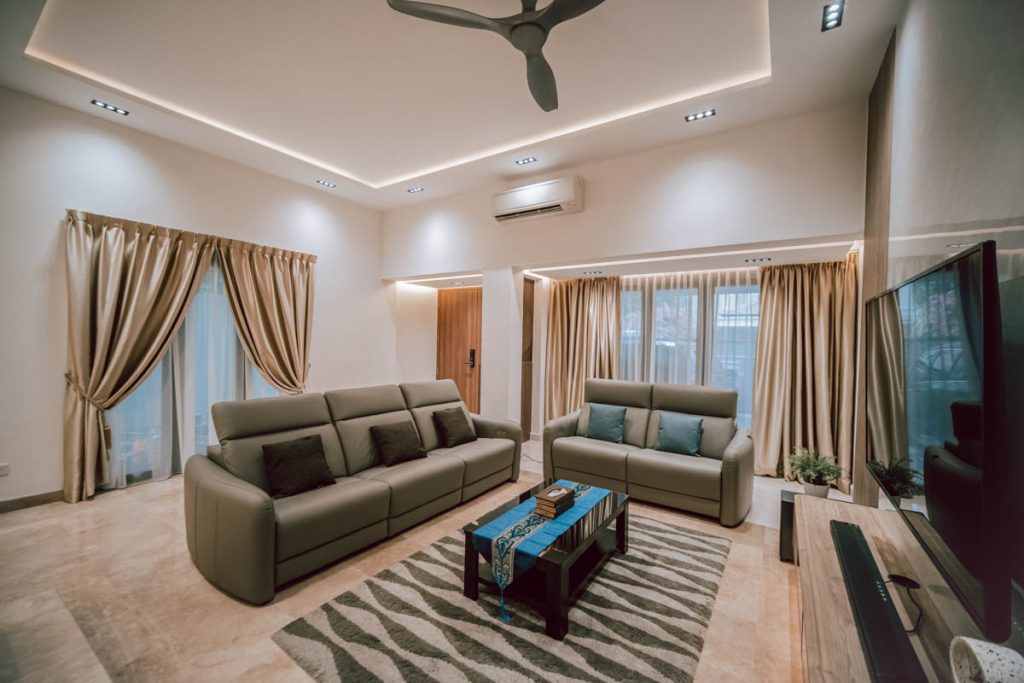 We've only 3 months to complete the Renovation works in this home, as that was the timeline given to us by the Homeowner.
The 2nd storey's existing Bedroom 2 and the study room shares a common toilet. The homeowner had requested to separate the toilet into an individual one for each room.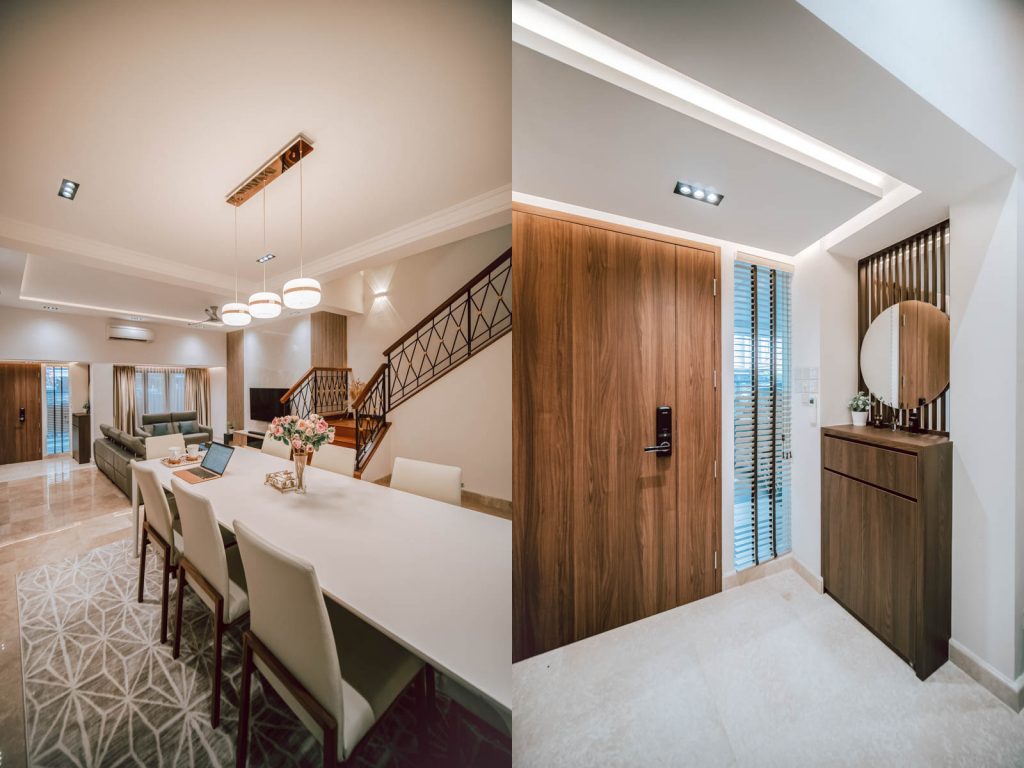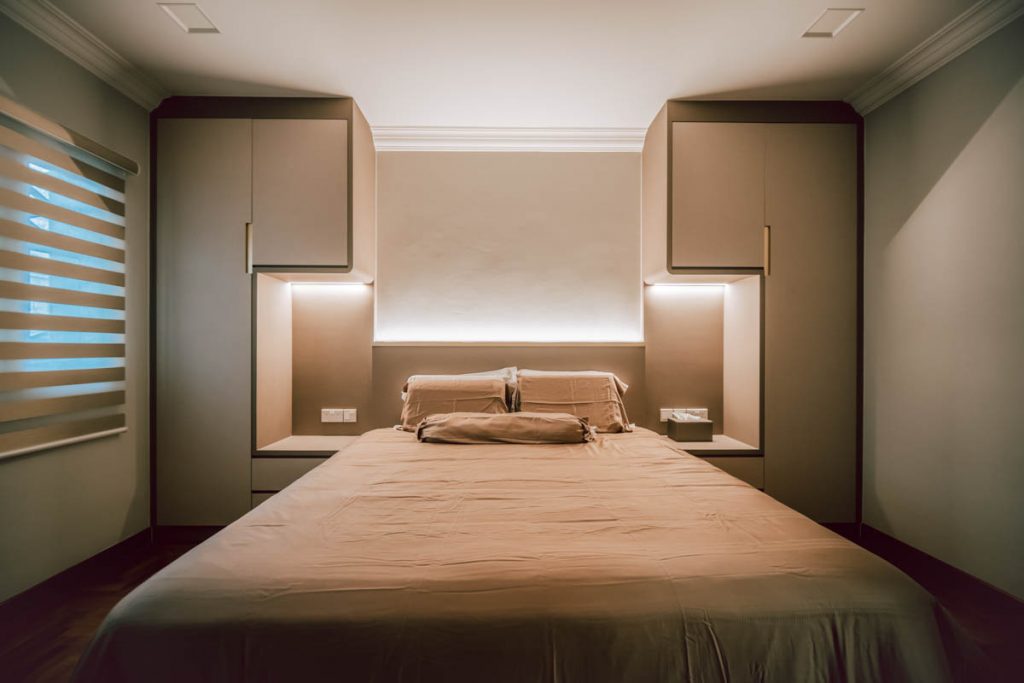 We've completed the tight timeline given to us in this Pandemic period as well as fulfilled what our clients and family need for their Lifestyle and their Dream home.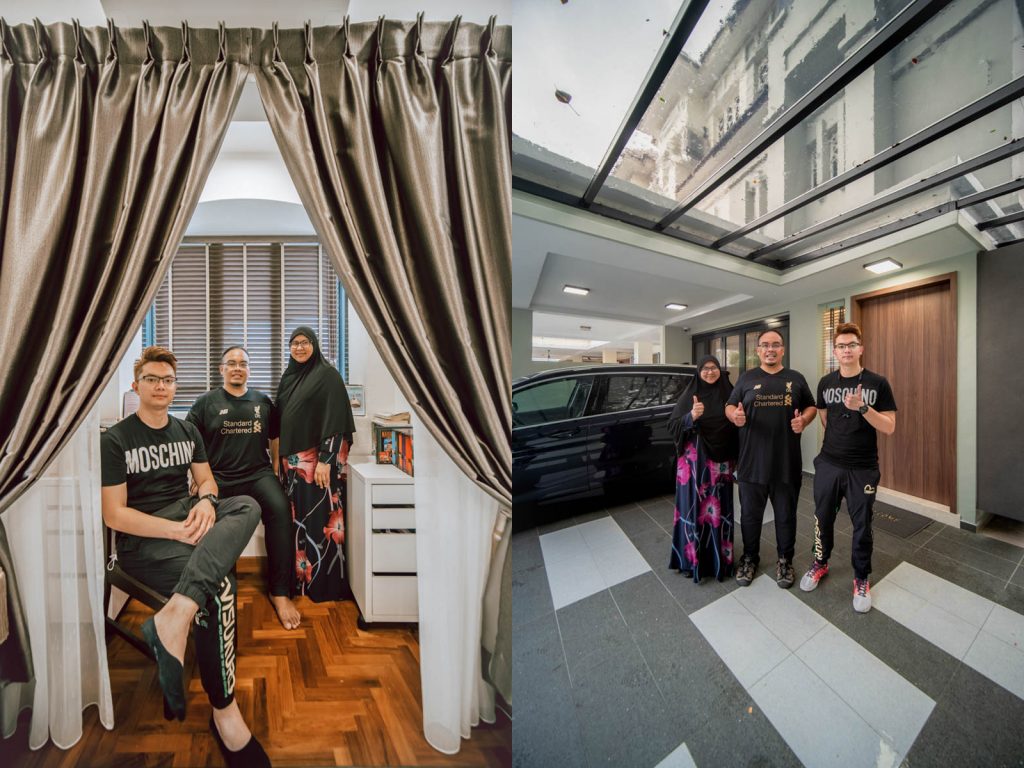 Customer Testimonial:

"My family and I would like to thank Nicky and Jeff from Rezt n Relax for the excellent work in managing the entire renovation project of our house from space planning, and design to completion and final handover. Despite the manpower constraints and challenges in the middle of the Covid period, they were able to deliver the job within the given time frame of 3 months, an amazing feat considering the huge project scope to completely overhaul our 3-storey resale house. The communication was excellent throughout and the IDs were able to quickly accommodate the design change and add-ons in between without compromising the tight deadline and work quality. We are extremely happy with the final outlook of the house and would not hesitate to recommend Nicky and Jeff for any design and renovation project work – professional, excellent service, and value for money.' – Yang Iskandar
Let us know your Interior design requirement so we can plan for your dream home. 👉🏻 Talk to Us Now! WhatsApp @ 6597277404

Since you're here, why not view more Home Tour Article? https://www.reztnrelax.com/category/home-tour/
🛋️ Follow Rezt+Relax for more Interior Inspiration! 🛋️
Facebook | Instagram |Youtube | Pinterest | Tik Tok | Dou Yin