Radio DJ Vernon's Dream Home: Modern Lux Condominium Design
Vernon has an enviable shoe collection that he would wear and head out, having an accessible Shoe cabinet at the Entryway makes the going-out flow easier as he prepares to go out. One of his requirements was to retain the spacious entry space while having sufficient storage for his outgoing shoes. Having said that, we can only use minimal space at the wall to build a really slim storage space that does not look too bulky. The Shoe cabinet is built with a Desk Top and is linked to and at the side of the Dry Kitchen cabinet.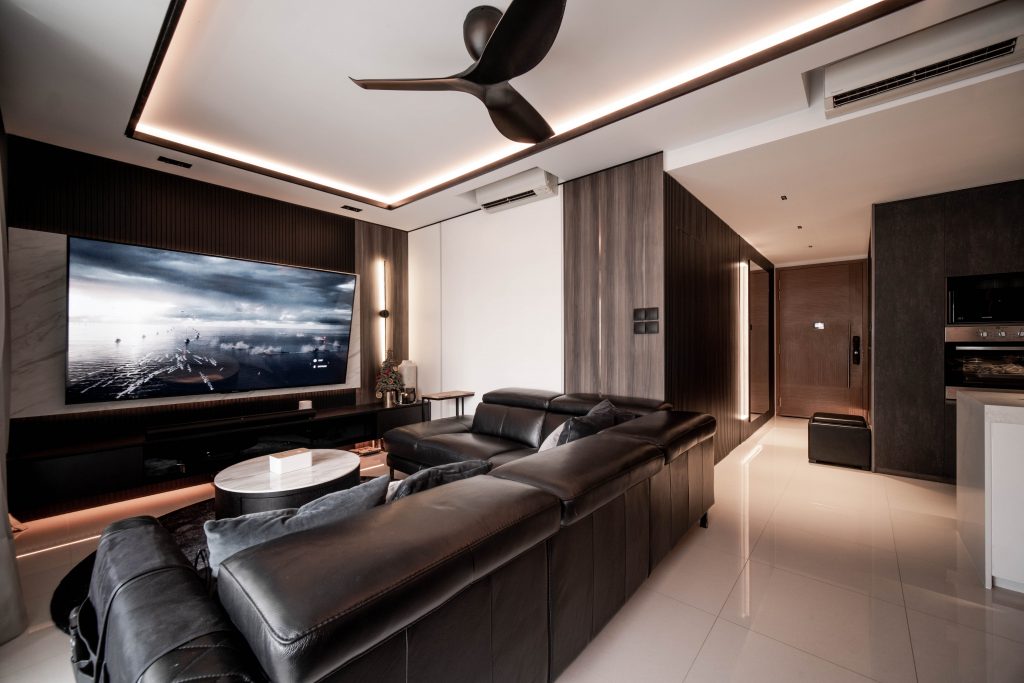 A Large Mirror at the Entryway is absolutely Captivating and makes it all convenient to style up homeowners' fashion before they head out. Although it may not look like there's a hidden compartment but there are multiple storage spaces and a Guest's powder room behind the wooden wall panels.
This Dry Kitchen Area used to be a sink area, however, in Vernon and his wife's lifestyle they do not need a sink here. So we've turned it into a new Kitchen island for their convenience for them to have a cup of coffee or a quick bite, or it could also be a Multi-functional countertop when needed.
In the eldest son's room, we've used Craft Axis Marble Texture wallpaper at the side of the bed as well as the Sol Luminaire accent wall light.
In the Toddler room, we've used a seamless full-piece sky wallpaper from Craft Axis with absolutely no joint lines. The same goes for the Baby room we've used Craft Axis Rabbit pattern wallpaper.
The existing Wardrobe wasn't enough for Vernon & Wife's Lifestyle so we've built a new Wardrobe and a connected extension with some chest of drawers where they can put smaller items.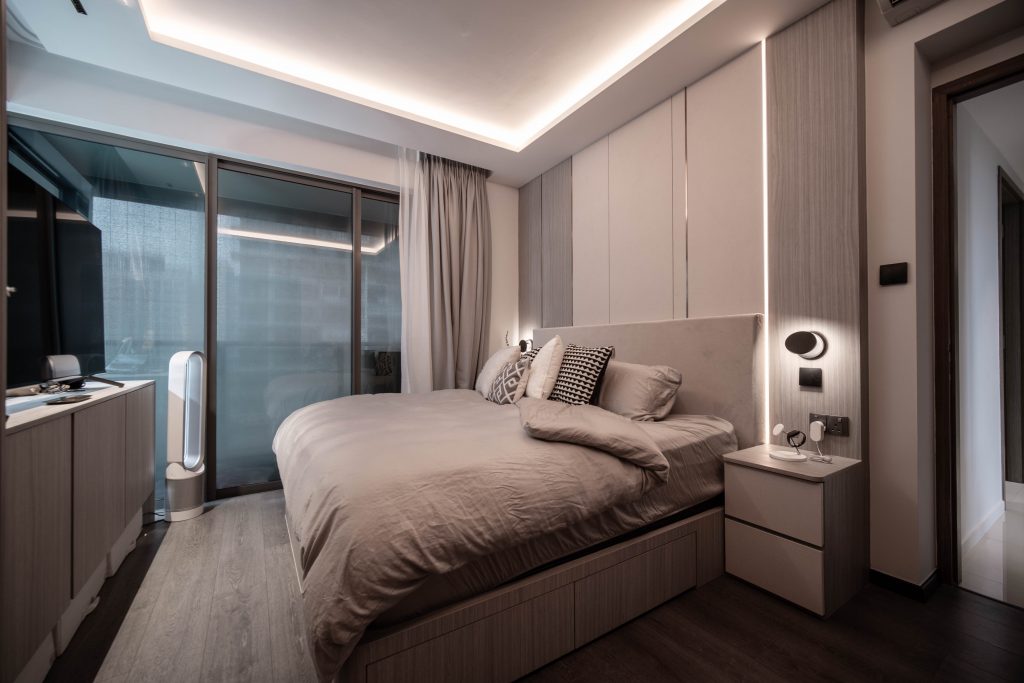 The right bedroom ambiance can make all the difference in your quest for rest, and chill out in Bed and watch TV. This is a space for the couple to wind down after a long hectic day. As Hotel vibes, makes them feel really chill and comfortable so they've decided to make the Master Bedroom space as hotel as possible.
This project is done by Designer Bernard Ling+Pauline Yeong