As you may know the brand by seeing our previous works of the First outlet of Peachy Skin Bar. It is crafted to fulfilled its re-imagination of a typical facial shop experience as they provide professional facials with a chic twist and envision an intimate dreamy space for their customers to immerse themselves in the environment.
We've created consistency throughout the 2nd outlet as the 1st outlet as colour can set a tone, evoke emotion and establish a brand. The importance of colour matching and material matching for brands is essential for their visual identity.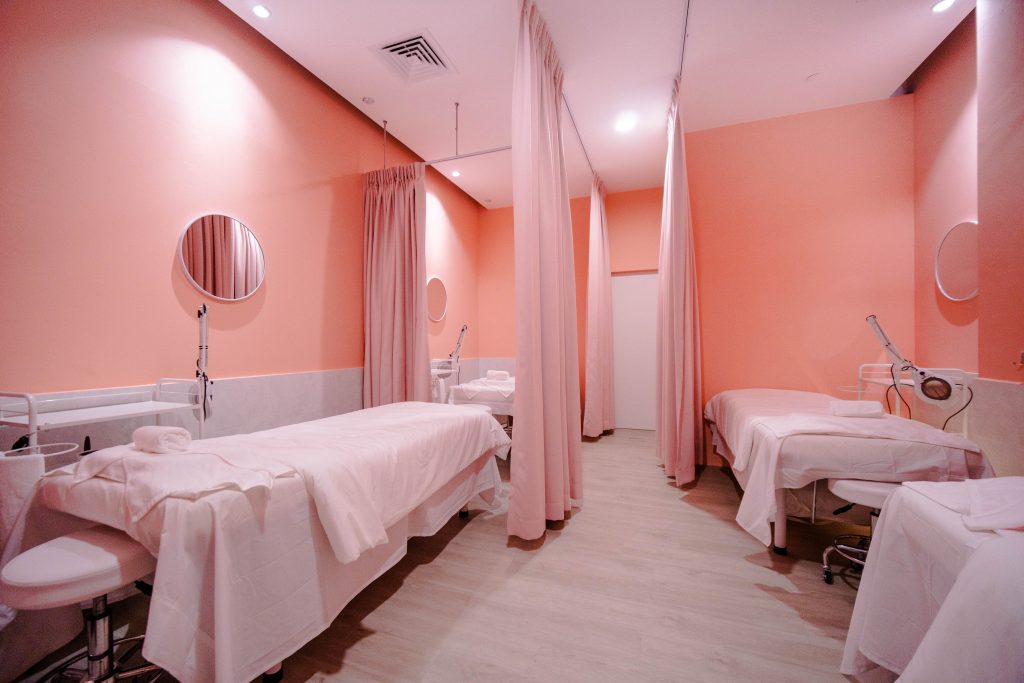 Similar to the First outlet's concept, our Creative Designer Lucas Ong uses pink curtains to match with the client's branding as well as to give a soft touch to the surrounding.
Our Creative Designer, for this Project: Lucas Ong

Let us help you design your Dream Shop Space.
👉🏻 Talk to Us Now!
🛋️ Follow Rezt+Relax for more Interior Inspiration! 🛋️
Facebook | Instagram |Youtube | Pinterest | Tik Tok | Dou Yin