This Condo unit at Nouvel 18 has a long and elongated Living space layout which somehow makes the space feel rather Narrow.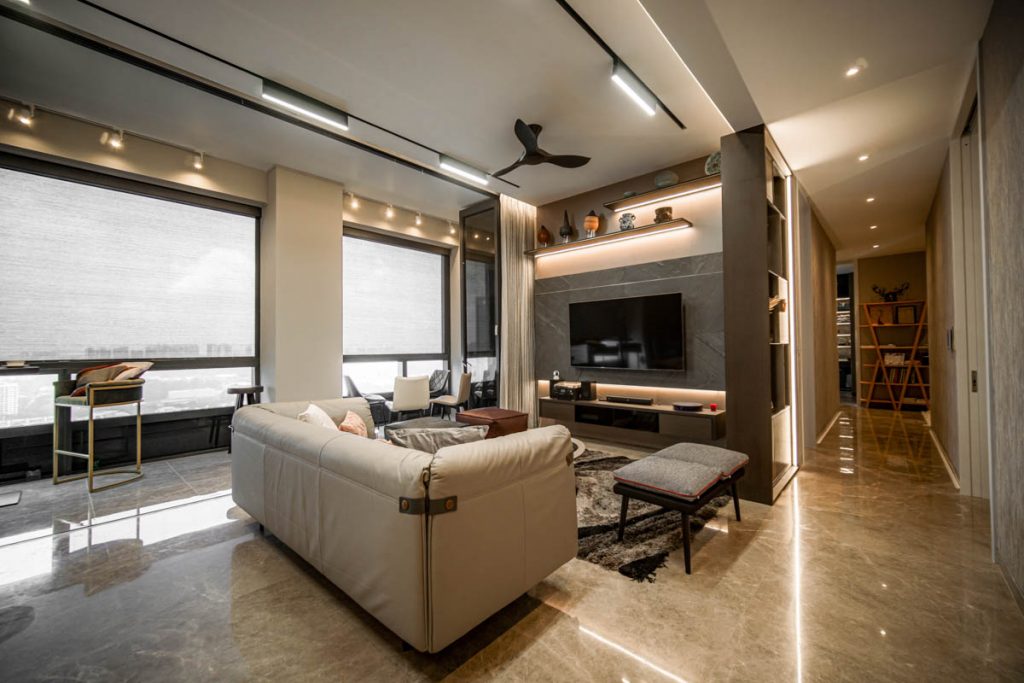 The homeowner desire to expand the space so our Creative Designer Tony and Carlesa re-organize the layout along with making use of the Balcony space and extending the Living space.
With a bigger opening and wide ventilation, the homeowner has a choice to have an open Living space or enclose it with the ziptrak installed on the balcony.
Turning a Narrow space into a Spacious area, we've also leveled up the flooring of the balcony to flush and match the floor finish with the Living space.
The influence of your surroundings can be subtle yet powerful. We have widely made use of Lamborgini wallpaper to create a seamless soft touch in the Bedrooms.
A bedroom balcony is one of the best small luxuries you can have at home. Entertain and relax in style with a comfortable armchair and a side table, clutter-free with an unblock view of the scenery and skies.
In this Modern contemporary home, we've used sleek metal steel as the design material for the display shelving in multiple areas.
At the Bedhead's side table feature wall, Flute panels are a Fabulous way to add texture to the space. This creates a cozy atmosphere with cool dark hue woody panels to match the Bedroom space.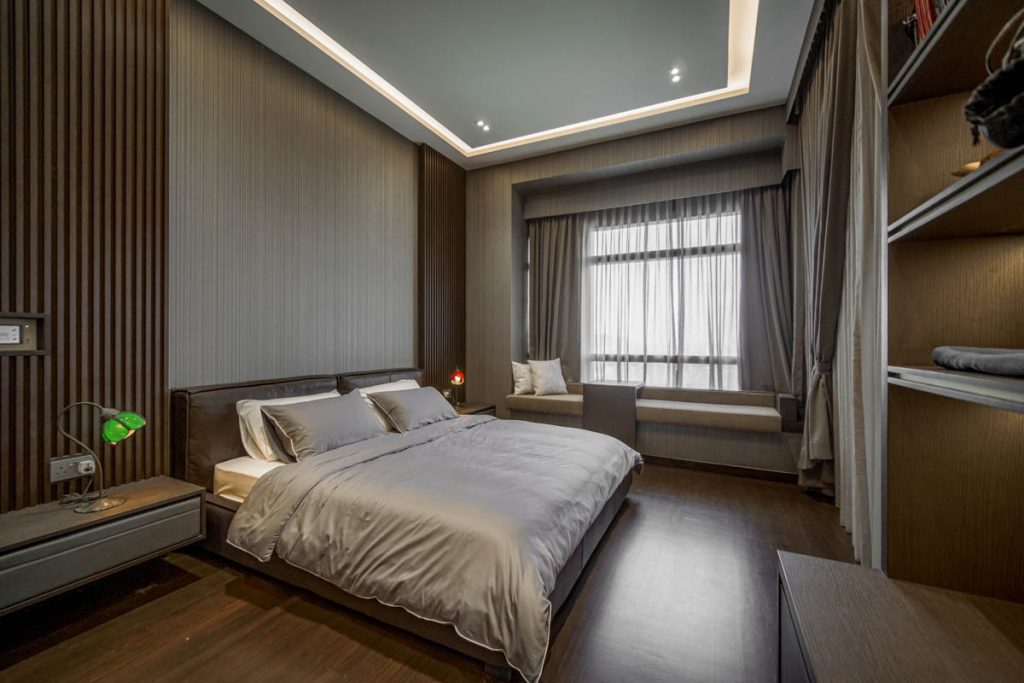 We've lit up the shade of this room space with the cove lighting ceiling, brightening dark corners, and providing sufficient lighting in the room.
Last but not least, the Homeowner wanted an Open-Kitchen that may amplify the space as well as ensure it is a clean-cut and sleek-looking space.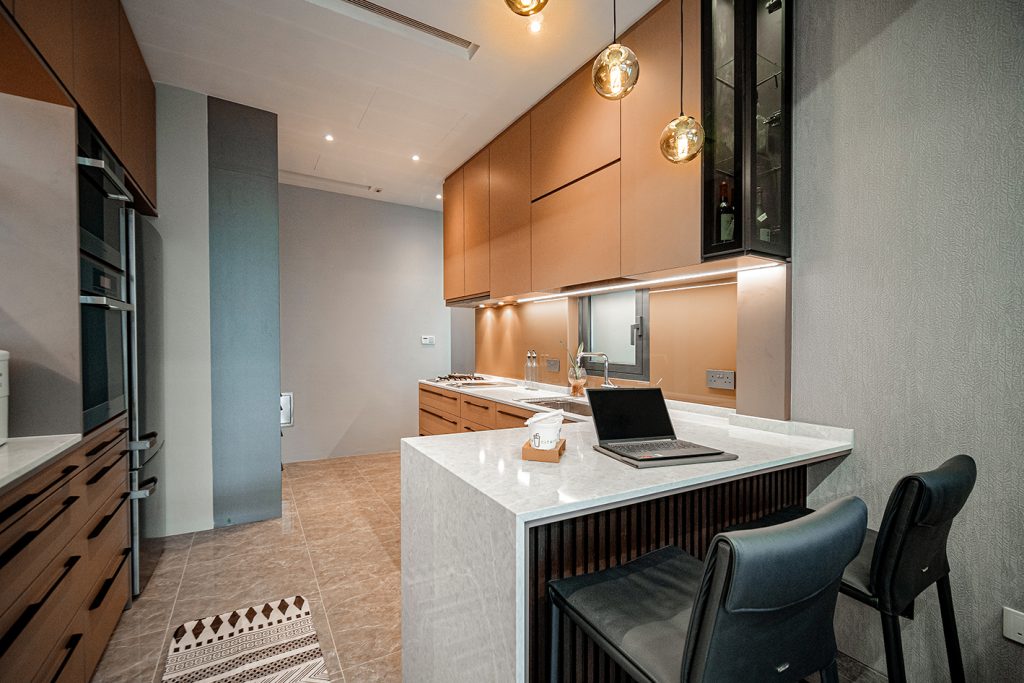 Every little detail in the house has been carefully thought of and made according to the homeowner's lifestyle.
Let us know your Interior design requirement so we can plan for your dream home. 👉🏻 Talk to Us Now! WhatsApp @ 6597277404

Since you're here, why not view more Home Tour Article? https://www.reztnrelax.com/category/home-tour/
🛋️ Follow Rezt+Relax for more Interior Inspiration! 🛋️
Facebook | Instagram |Youtube | Pinterest | Tik Tok | Dou Yin