In this BTO HDB home at Northshore, the Modern designed carpentry makes the space look neat, clean, and timeless. With a blend of lines and texture, creating a more interesting visual cohesively.
Give the impression that your home is bigger than the actual sizing by having more open space or creating a visual partition that enhances the home. The colour palette of this home is harmoniously appealing to the eyes.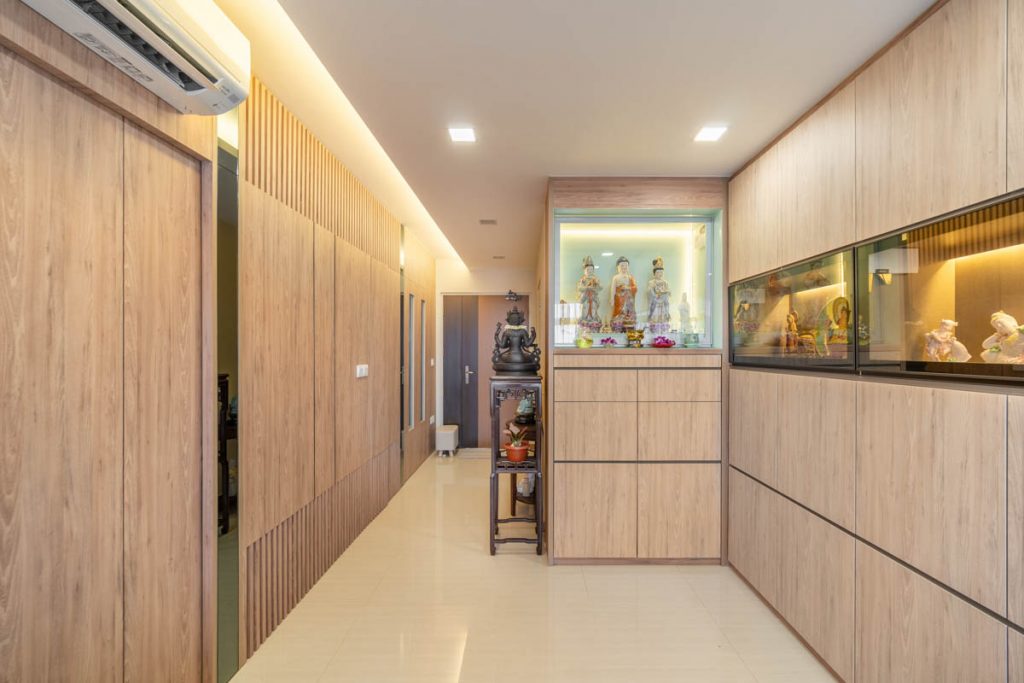 There are plenty of spaces for storage so to keep clutter away from views and refrain from looking cramped in a small space.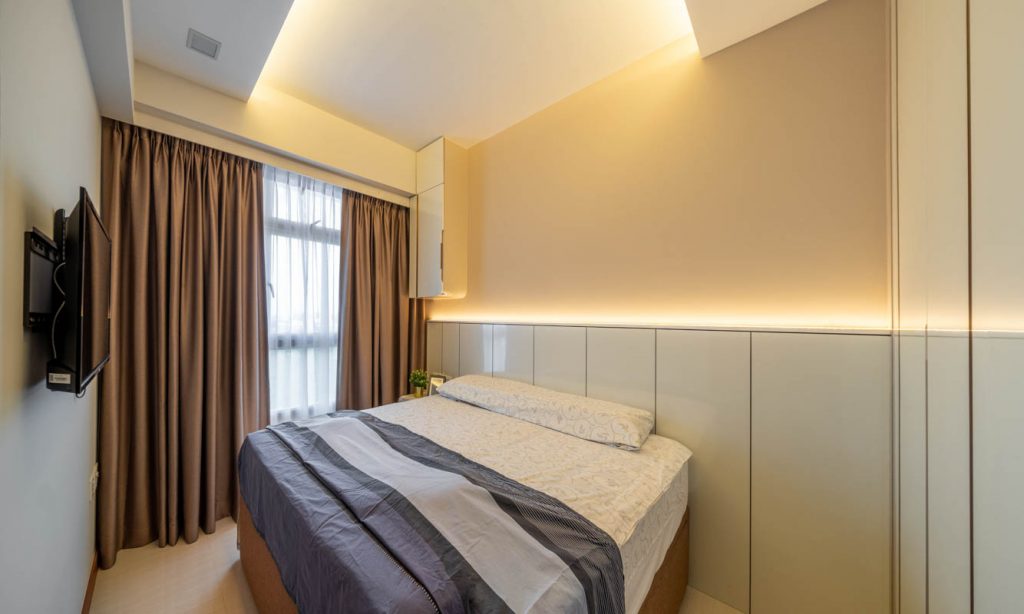 The Master Bedroom is a simple and practical room space, where the homeowner can rest after a long day of work as well as keep their room unclutter with the essential wardrobe and cabinet. The indirect cove lighting gives a soothing relaxing effect in this space, making the ambiance soft and warm.
Every detail in the house has been carefully planned and made according to the homeowner's lifestyle. Let us know your Interior design requirement so we can plan for your dream home. 👉🏻 Talk to Us Now! WhatsApp @ 6597277404
Our Creative Designer, for this Project: Tony Teng+Carlesa Boo

Since you're here, why not view more Home Tour Article? https://www.reztnrelax.com/category/home-tour/
🛋️ Follow Rezt+Relax for more Interior Inspiration! 🛋️
Facebook | Instagram |Youtube | Pinterest | Tik Tok | Dou Yin