Must-Know Guide: Kitchen Cabinets Choices

The right Kitchen cabinet choice can make your Kitchen's functionality and efficiency up a level. You can even go beyond the standard and make these choices much convenient and aesthetically beautiful for your kitchen spaces.

Kitchen Cabinet Options:
-Upper Kitchen Cabinets
Upper Kitchen is one of the most common cabinets these days. With a daily busy life, it's challenging to keep clutter away all the time. The Upper Kitchen cabinet conceals clutter and disorganized dishes that you may not have time to deal with right away. Thanks to many upper cabinets which helps tucked away things off the countertops and hidden in.
What is Best to store in Upper Cabinets?
> Food: Store food above your Kitchen workstation as the countertop is typically used for preparing food. It can be easily accessed while preparing food.

> Dishes: Store Dishes over either the Dishwasher or Drying rack to make sure you put these away easily.

>White Elephant Appliances: For appliances that are hardly used, you may keep them in your most out-of-the-way cabinet as you likely won't be reaching for them as often as the other items.

> Sauces and spices: Put sauces & spices right above the counter space you use for easy access while preparing your food.

– – –
-Lower Kitchen Cabinets
Lower cabinets can be both having kitchen cupboard cabinets and drawers. Most of the time, drawers maximize spaces both depth & height while being able to see and access everything you have in one glance.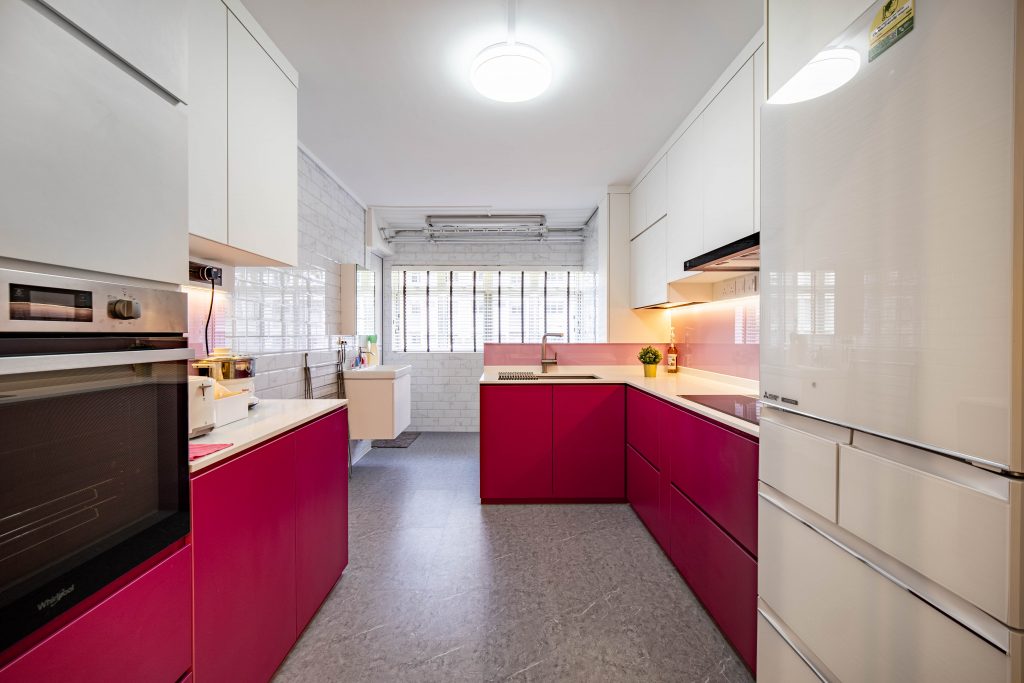 What is Best to store in Lower Cabinets?
> Appliances: Lower cabinets just below your countertop are an easy access area during food preparation. It can be a good place for an in-built oven.
>Pots, pans, baking trays: Store pots, pans, baking trays in the lower cabinet by your stove. Save some space for baking accessories will be also helpful for convenience.
>Mixing Bowls and Cutting Board: Store these items in a lower cabinet close to the drying rack or the dishwasher for easy storage.
>Cleaning Supplies: Store kitchen cleaning suppliers in a lower cabinet preferably under the sink. If you've pets or children, be sure to look into consideration for the child-proof lock. If you're on more than one level of shelving, make sure the cleaning supplies are on the most bottom level to prevent leakage and spills.

– – –
-Tall Kitchen Cabinets
Tall cabinets serve both aesthetic and functional purposes in the Kitchen. It definitely helps in heights design in the kitchen as well as adding more storage into the Kitchen space.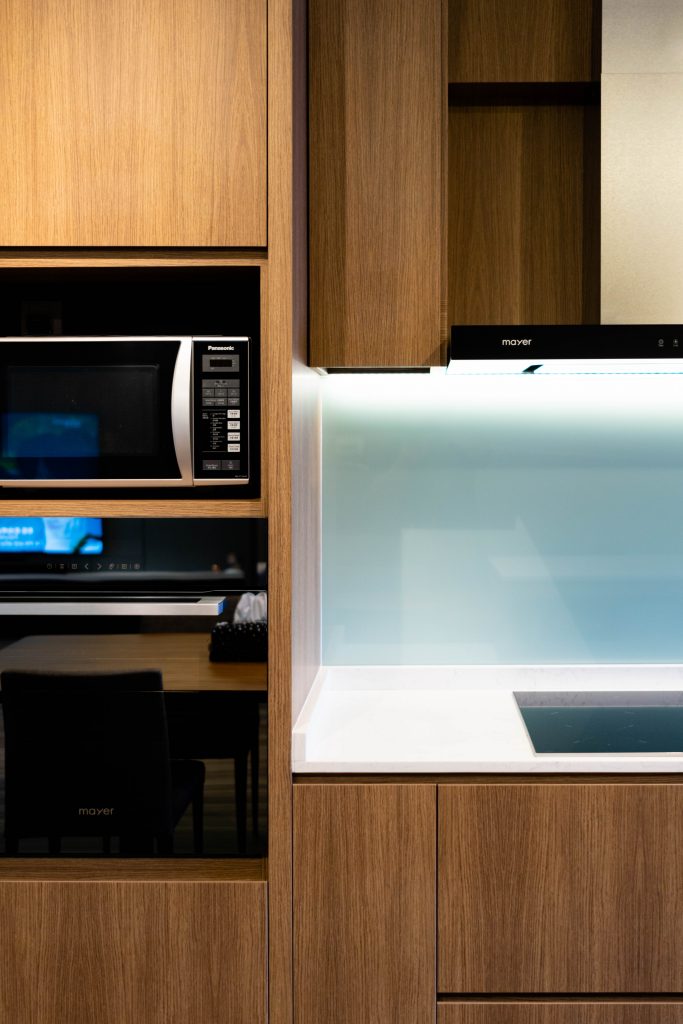 What is Best to store in Tall Cabinets?
> Appliances: Tall cabinets is an easy access area during food preparation as custom carpentry can also fix the heights to personal preferences. It can be a good place for an in-built oven.
> Pantry's Food: Store pantry's food & snacks in Tall cabinets.
> Food Storage Containers: Put food storage containers in the tall cabinet space that is accessible near your countertop.
– – –
-Open-Shelvings
Open shelves makes the Kitchen feel larger and airy. Opting for an open shelf concept in your Kitchen can create a stunning visual for your kitchen design.
What is Best to store in Open-Shelvings?
> Decorations/Plants: Accessorize and decorate floating Kitchen shelves, pulling off the great and gorgeous display look in the Kitchen.
> Aesthetically good-looking Dishes: Display Aesthetically good-looking dishes over the Shelving when it comes to organising items that looks good for both practical and aesthetic.
– – –
Kitchen cabinetry is an integral part of the Kitchen's design. Choosing Kitchen cabinet options for the first time may be overwhelmed by the numerous factors to consider.

Given the complexity of a kitchen redesign project, we would recommend you to talk to Interior designers who are experienced to advise further. Let us help you with designing your Dreams Kitchen. 👉🏻 Talk to Us Now! WhatsApp @ 6597215338

Since you're here, why not view more Home Tour Article? https://www.reztnrelax.com/category/home-tour/
🛋️ Follow Rezt+Relax for more Interior Inspiration! 🛋️
Facebook | Instagram |Youtube | Pinterest | Tik Tok | Dou Yin