Get high for the unblocked view and that perfect sunrise scenery from this high-rise Condo unit at Marina One. A Touch of Luxury in this Modern Luxurious Living space, at the same time modern and not overwhelm.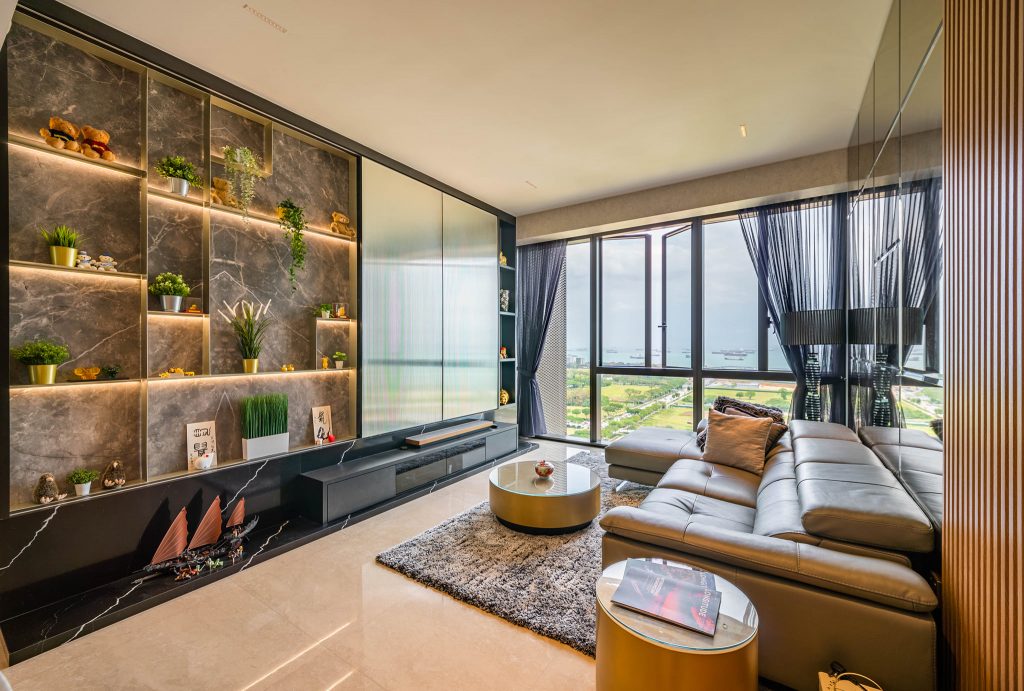 The full-height TV console with its very uniquely glass textured panel slides through the whole stretch of shelvings. This shine on the glass finish connects inside-out with its reflective effect, bringing in lights from outside and amplify beautifully in the Living space.
Having that said, the house is filled with texture such as wallpaper, feature walls, and mirrors balancing both soft and hard furnishing.
Singapore has one of the most Beautiful City in the world and having the privilege of seeing this beautiful skyline and night lights daily from both the reflective mirrors in the home and windows is a way of Life.

Watch Home Tour Video here:
Our Creative Designer, for this Project: Bernard Ling+Danielle Teo

We help Homeowner designing their dream home. Let us know your requirement so we can plan for your dream home. 👉🏻 Talk to Us Now! WhatsApp @ 6597277404

Since you're here, why not view more Home Tour Article? https://www.reztnrelax.com/category/home-tour/
🛋️ Follow Rezt+Relax for more Interior Inspiration! 🛋️
Facebook | Instagram |Youtube | Pinterest | Tik Tok