Luxus Hill Landed House: Designed by Nicky Haw+Alex Tan

While trends may lure you in with temptation, but nothing beats the modern charm and timeless appeal of contemporary design home.
In this Modern contemporary home at Luxus Hill, we've added cove lighting in the Living space to give a soft and warm atmosphere, it also helps illuminate space and create a cozy ambiance with this beautiful lighting.
Decorating with mirrors is an easy way to make any room feel bigger. Full height mirror can easily function as both the statement piece of the space as well as blending into any decorations and style in the home space.
Leading the attention into the open-kitchen area, our Creative Designer had added the Mirror from the feature wall to the back of the cabinet where the entrance of the Kitchen is.
Explore the clean and spacious vibes in the Master Bedroom, with a stylish and rich contrast filled in the room.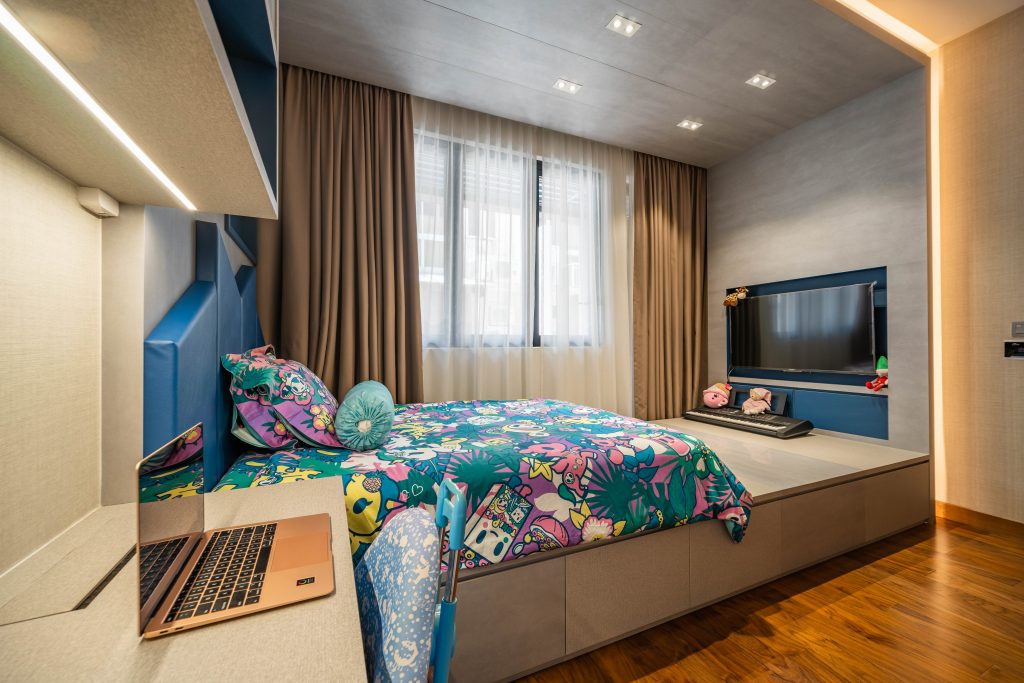 Last but not least, a good and comfortable night's sleep is essential. This modern simplicity Floor to the Ceiling TV feature wall adds dimension to the room, while the decorative light strip at the side brings extra warmth to the bedroom.
Our Creative Designer, for this Project: Nicky Haw+Alex Tan

We help Homeowner design their dream home. Let us know your requirement so we can plan for your dream home. 👉🏻 Talk to Us Now! WhatsApp @ 6597277404

Since you're here, why not view more Home Tour Article? https://www.reztnrelax.com/category/home-tour/
🛋️ Follow Rezt+Relax for more Interior Inspiration! 🛋️
Facebook | Instagram |Youtube | Pinterest | Tik Tok