This capacious family home – a four-storey Landed house is designed to have spaces unique to each individual while maintaining a unified look that is stately, elegant, and absolutely alluring. Curating features for our customer means delivering large comfort, quality, craftsmanship, and sophistication.
We created effective, one-of-a-kind, and eye-catching focus points around the property whether it was a decoration, an accent wall, or a gallery wall. An interior would be incomplete without a matching set of lights; in this case, grand lighting.
Capturing the smallest details thoroughly and styling in our 3D proposal. We've transformed the house from the first 3D drawing that the homeowner saw and it is agreeable that this would make their Dream Home come true.
The spacious Living area thrives with peaceful colour palettes and consists of a very sophisticated aesthetic. Go a step more for glamourous, there's nothing more glamourous than a Luxury hanging chandelier on the ceiling. We used Modern Oval and Crystal Round Glass Pendant Chandeliers to build a true showstopper. The cove lighting provides a soothing bright vibe as well as gives the Modern Living space a Luxury twist.
Stare into the Starlight effect and be amazed by the Galaxy interior of the Bathroom. The constant RGB fading tone lighting enhances the compact area, giving an illusion of expanded space.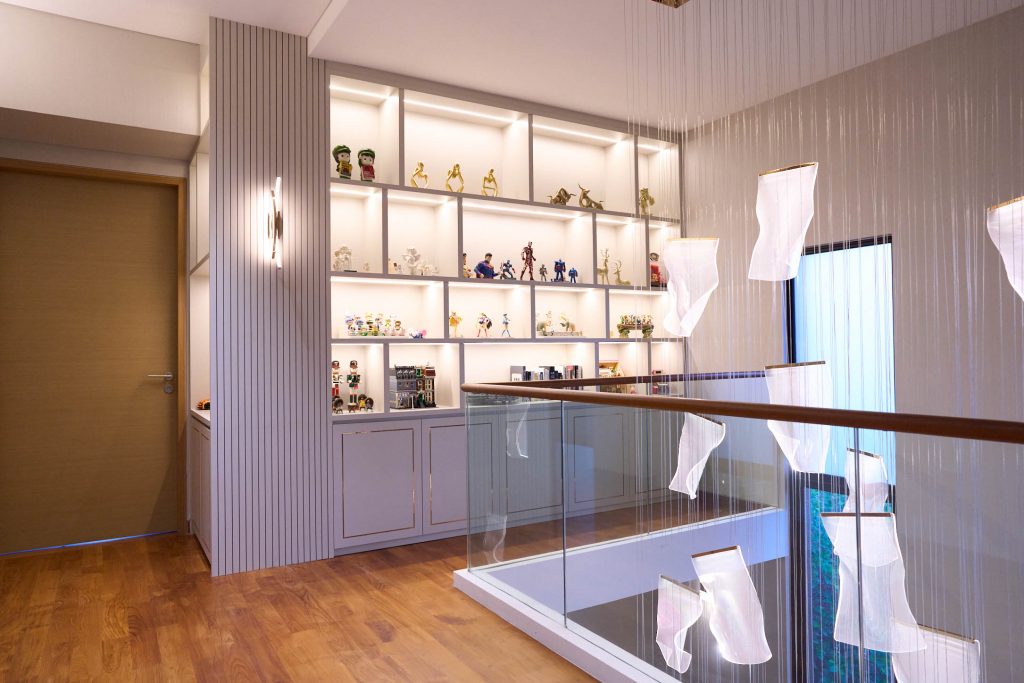 With plenty of space for the homeowner's collection, this display shelving in the Common area is not only elegant in design but adds a warmth and mood-boosting effect.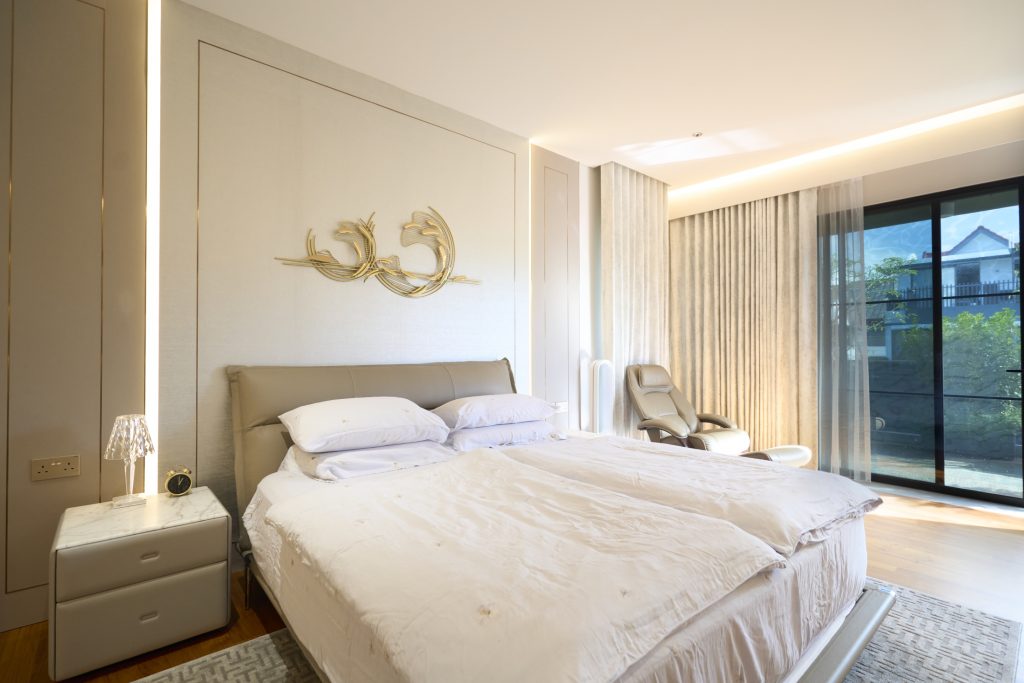 Compare to the common bedroom, the Master bedroom is designed with a more glamorous look. Bedrooms have become more than just a place to rest and sleep, we've transformed this space into a versatile and stylish space for the Homeowner.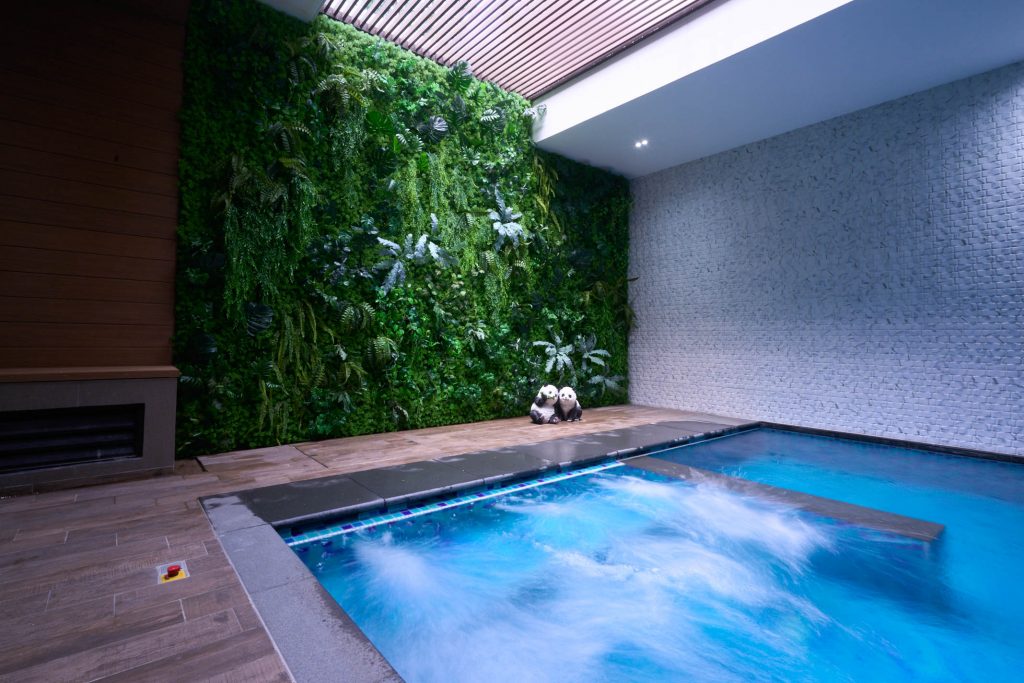 We've designed Architectural Trellis in-between the ground floor and the basement level, at the air well opening area. As every Interior Designer knows, shade structures can be visually appealing as well as practical at the same time.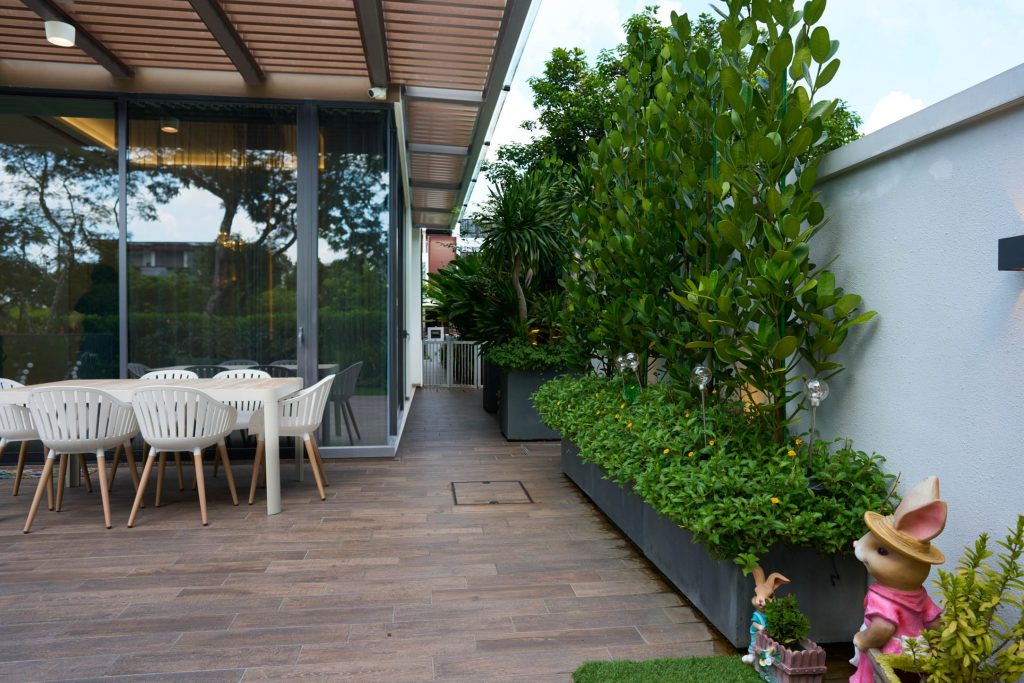 Transforming a slope into a Garden, we did some Landscaping work to the original slope which is now a Backyard garden. We've also expanded the backyard area by reducing the opening on top of the basement-level swimming pool.
🏠 Connect with us and Explore creative ways you can renovate your home now! 👉Facebook 👉 Instagram ✨Youtube ✨ Pinterest 👉Tik Tok 👉 Dou Yin ✨小红书 Xiao Hong Shu ✨Lemon8