Achieving a modern, minimalist aesthetic is a great way to give your home a clear identity and emphasize any particular mood or theme you're going for. This versatile sofa set for the living area features a traditional coffee table and a basic style. Permanently placing a circular table in the center of the living room helps the area feel more open. The addition of an L-shaped sofa maximizes the usable area. We started with the color of the sofa and worked our way up by letting the pillow colors fade into one another for a more sophisticated effect. The living room's main feature is the abundance of natural light.
We used various hues to enhance the bathrooms' aesthetic. Using an earthy tone helps convey the genuine character and origin of the item. The bathroom remains a pleasant retreat thanks to the use of cool materials. Wood is another way in which it helps one feel refreshed.
While the wallset itself is designed in shades of grey, marble and white vessel sinks above them elevate the space to a more refined level.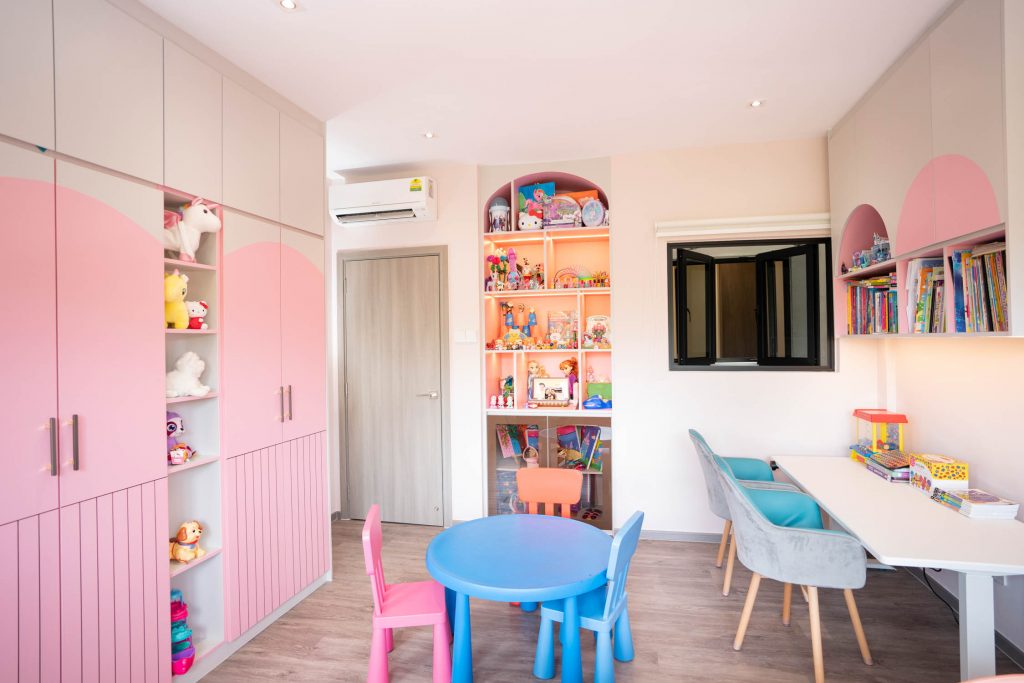 It's crucial to consider your child's preferences and passions while constructing their bedroom. Taking charge of the design and color scheme of your child's bedroom is an ambitious yet rewarding decision. Decorating a boy's room around his interests, heroes, or favorite colors is a surefire way to get him to hang out there. We lit up the riser under them to make a great platform bed and make each step stand out. A girl's growing sense of style can be seen in her room, which is decorated in soft pastels and has fun patterns and stylish storage cubbies.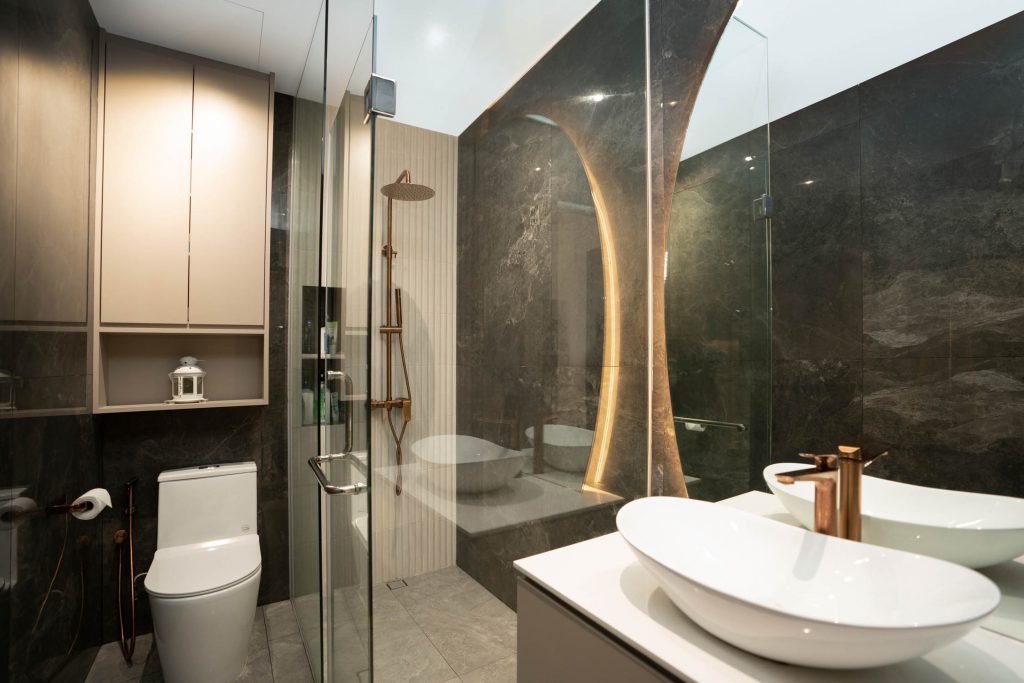 The addition of a concealed door at one end of the room that connects to a private bathroom exposes the room's true dimensions, providing the resident with more space. It gives us a nice-looking option for the entryway that doesn't clash with our existing furniture.
Since you're here, why not view more Home Tour Article? https://www.reztnrelax.com/category/home-tour/

🏠 Connect with us and Explore creative ways you can renovate your home now! 👉Facebook 👉 Instagram ✨Youtube ✨ Pinterest 👉Tik Tok 👉 Dou Yin ✨小红书 Xiao Hong Shu ✨Lemon8