Kingsford Waterbay Interior by Designer Jeny Hsiao+Max Teh

The Living Room makes a good first impression and is the first room or space that someone goes to once they enter from the main door of the house. It is important and foremost to fill this space with full of welcoming element and cosy atmosphere.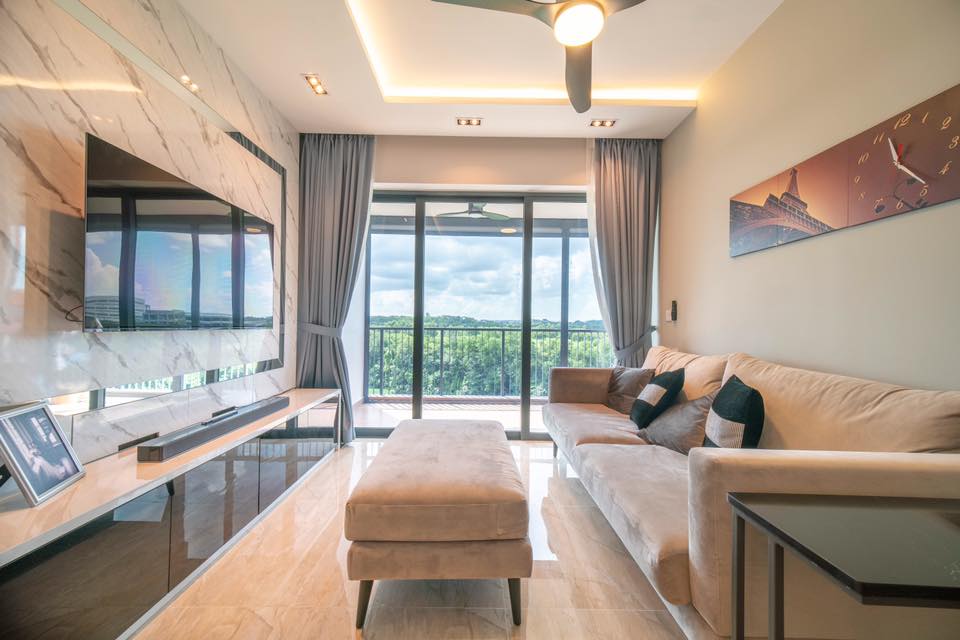 A large TV feature wall blends minimalism with a luxe abode using marble element, giving a timeless ambience that gives a modern classic touch to match with the furniture and decor in the space.
An open-concept that links living and dining space allow your guests to mingle around freely and accommodates a larger number of people at home spaciously.
Instead of study in the Library for free, this quiet customised study room with a splendid view is an attraction to anyone that wants a peace of mind when it comes to focusing on work or studies.
Keep it the space you want to be in most, Interior design can enable environment upgrade. At Rezt n Relax, we want our customers to move in with a smile.
Our Creative Designer, for this Project: Jeny Hsiao+Max Teh

Let us help you to make the most out of your Home Space. 👉🏻 Talk to Us Now! WhatsApp @ 6597277404

🛋️ Follow Rezt+Relax for more Interior Inspiration! 🛋️
Facebook | Instagram |Youtube | Pinterest | Tik Tok