"Case said it received 30 consumer complaints against the contractor from July 2020 till the end of June 2021." as stated in The Straits Times.
Most of the complaints as mentioned by The Straits Times were from consumers who made an advance and installment payments but experienced repeated delays in renovation works, Case said on July 2021.
Many constructions (not only the Interior industry) have also been delayed due to the manpower crunch and materials supply disruptions brought on by Covid-19.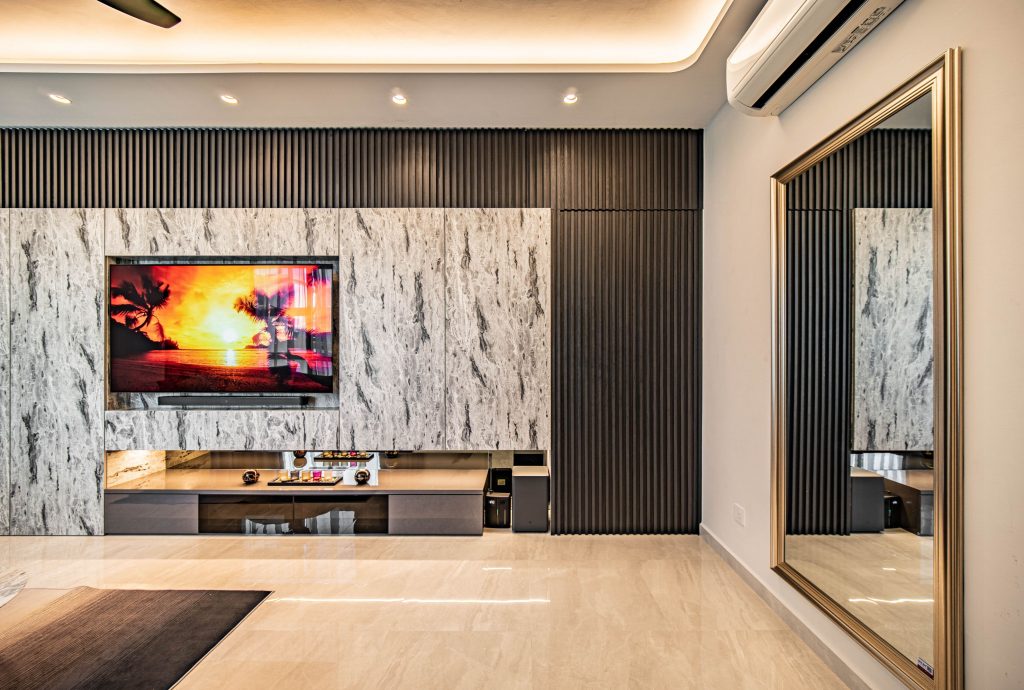 Home Renovations are allowed during the pandemic but there are many reasons why it won't be a smooth journey. For homeowners who are intending to renovate soon, here's what you need to know:
1-Shortage of Materials
Ever since lockdown around the world caused widespread production stoppages and shipping delays. Having more people working from home also increases homeowner's interest in revamping their homes. That is when demand is more than supply, both in Singapore and overseas.
2-Shortage of Manpower
Similarly, the construction industry mainly comprises workers that are from neighbouring countries. Foreign workers who return to Singapore will also be subjected to a stay-home-notice period as well as the mandatory swab test.
3-Extension of project timelines
There's a limit to how many workers we can have on-site. Additionally, if the worker is tested positive or has been quarantined due to close contact, all the other workers present on the same day will also have to be quarantined and tested daily.
On the other hand, renovations could be put on hold when neighbours complain to town councils or MCST about the noise levels.
4-Cost Escalation
It remains uncertain how long the COVID-19 crisis will last or what this means for future costs and prices. However, what is certain is that construction supply chains will need to adapt to the 'new normal' way of living and working. The anticipated increase range is 10 to 20 percent as the market responds to the new measures imposed, supply chain disruption, and labour shortages.
5-Things won't return to pre-COVID
Especially with new virus variants, we don't think the new-norm would be like pre-COVID renovation anytime soon.
There are many new restrictions due to the pandemic, therefore there are many possibilities of delays.
Tips for Homeowners who want to renovate in 2021/2022:
I-Approach Interior Designers early. The usual guideline is about 3-6 months before getting your keys, you may start with 6-9 months in advance so you've ample time to prepare for your home renovation and in case of any unexpected issue.
II-Decide on materials in advanced
Logistic arrangements may be different among suppliers, naturally, sourced materials, in particular, may need a longer lead time. When it comes to picking materials and surfaces shortlisting several options that may help avoid delays. Securing your orders early can also refrain from running out of time for shipping out or from delays.
III-Be prepared for uncertainty
Capitalize on long waiting times, which can also be an opportunity to put up an even more thoughtful home's new look.
IV-Renovating during COVID
As stated on HDB.gov.sg: If you are planning your renovation, ensure that you are aware of your responsibilities as a flat owner. While renovations are allowed during the current COVID-19 situation, take note of the following to minimize disturbance to your neighbours.
Noisy works that require excessive hacking and drilling are not allowed to be carried out on Saturdays, Sundays, public holidays, and eve of major public holidays. Renovation works that require an HDB renovation permit have to be carried out within the stipulated renovation timings, while minor works can extend beyond the timings. Minor works, which do not require permits from HDB, are generally light in nature and pose no risk to the structural integrity of the building. Such as DIY works (simple drilling to install fixtures such as lights and shelves), Carpentry (installing cabinets), Electrical works (Re-wiring works).
It is advised to inform your neighbours who live within a 2-unit radius at least 5 days before commencing any renovation works. This can be done through a written notice. This practice is mandatory for all contractors listed in the HDB Directory of Renovation Contractors.
Are you ready to start your Renovation Journey?
It's all exciting stuff and it's certainly worth seeing your Lifestyle improvement through Renovation. Be sure to reach out to us so we can plan for your Dream Home.

👉🏻 Talk to Us Now! WhatsApp @ 6597215338

Since you're here, why not view more Home Tour Article? https://www.reztnrelax.com/category/home-tour/
🛋️ Follow Rezt+Relax for more Interior Inspiration! 🛋️
Facebook | Instagram |Youtube | Pinterest | Tik Tok | Dou Yin