High Park Residences Interior Designed by Nicky Haw+Carlesa Boo

As you begin to conceptualize your desired home's Interior design, think about not just its functionality but also its visual indulgence in the space. From shades of colors and texture to shapes… these could easily evoke positive feelings if it's done right.
In the Living area of this Condo unit at High Park Residences, we have styled the TV feature wall with textured wall to make it feel slightly dynamic as well as pairing with aesthetically good-looking slat wood panels.
An eye-catching feature wall design will deflect attention from the plain TV screen, giving it a pop of personality at the same time.
The colour palette of the Master Bedroom revolve around "nature and wood", it's in a mixture of darker wood shades and reflective surface. The reflective mirror at the bedhead draws the attention and interest, creating a different dimension of the room and maintaining its cohesive look.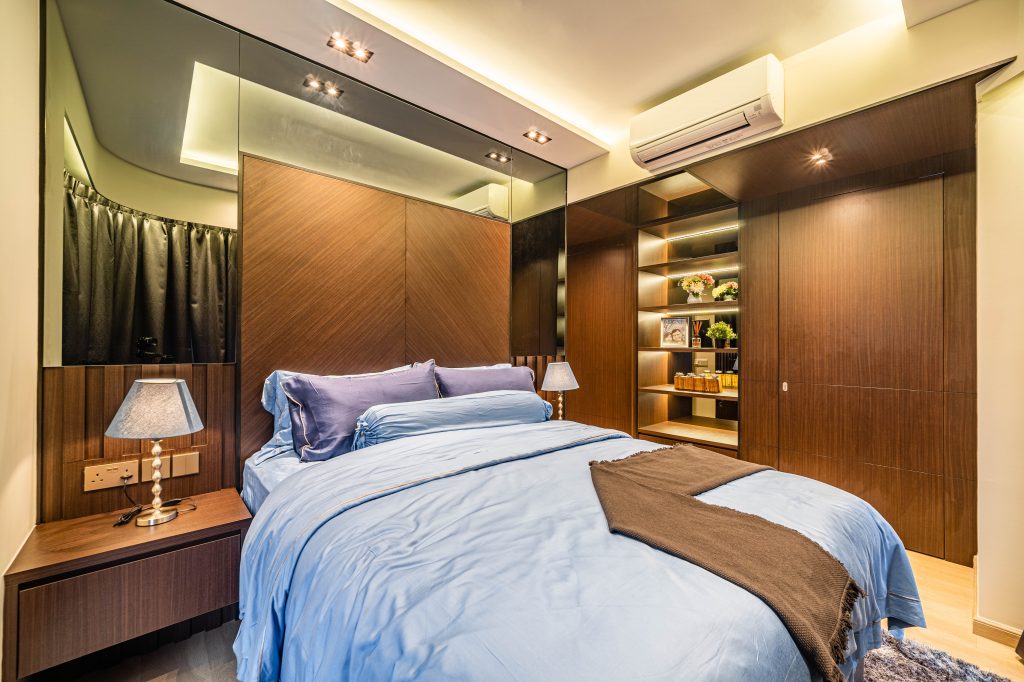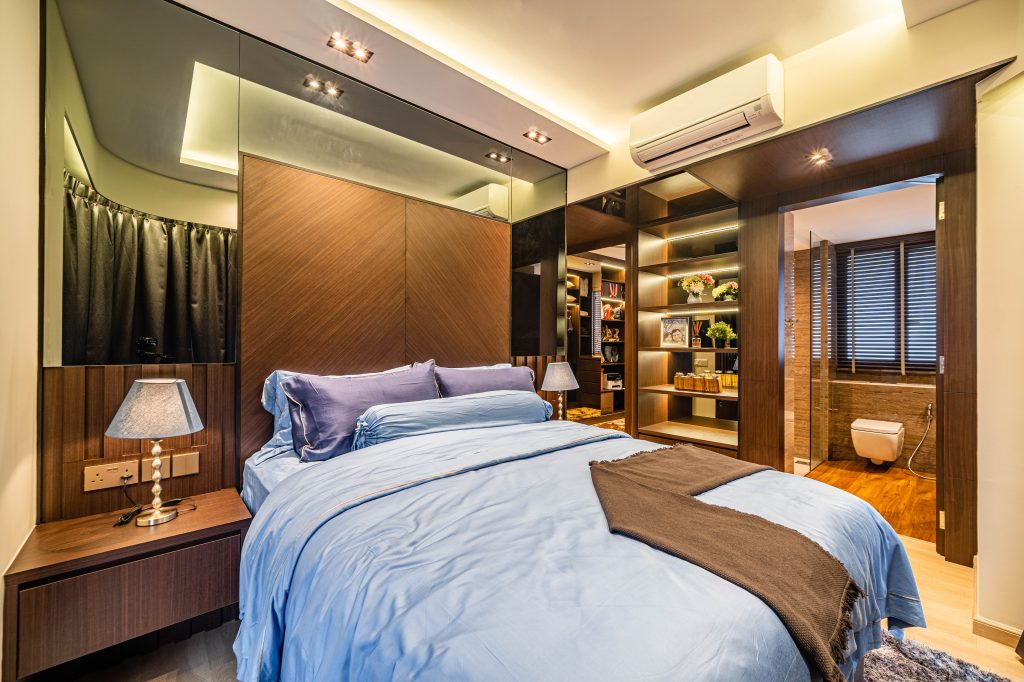 Behind the dark wood panels are Hidden door to the Bathroom and the Walk-in Wardrobe.
As you may know, Walk-in Wardrobe have rapidly become a trend in renovations, be it for a big or small home. It can bring more functionality and greater sense and ambience. A good wardrobe design make your house feels like a home, ultimately it increase the value of your home.


By having a Walk-in Wardrobe, homeowners are getting a much needed privacy and personal space that is dedicated for for their precious outfits and accessories collection. A Walk-in wardrobe definitely brings moods up to a different level.
In the other room, we've designed a contemporary minimal featured wall, this would archieve a simplified sense of calm in the space.
Pink is a classic colour choice for a Daughter's room, pink can be soft and subtle at the same time bright and bold. This little feminine and youthful hue has tons of personality yet can be sophisticated.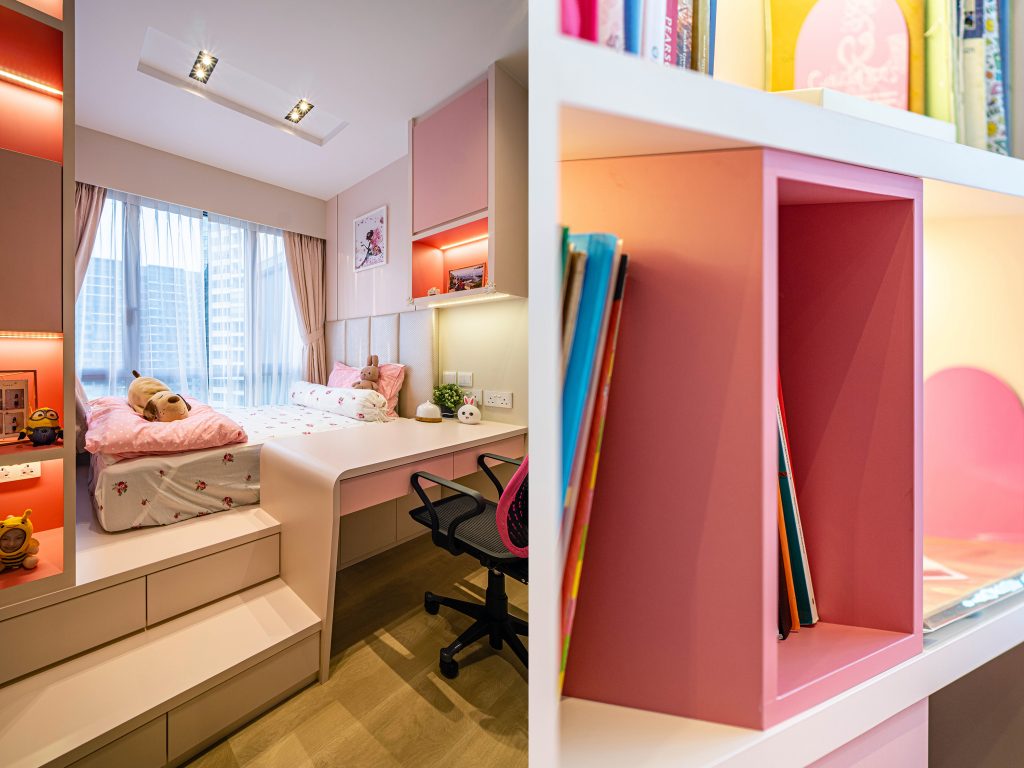 At the Balcony, imagine lounging and relaxing with an enveloping panoramic view, clearing the homeowner's busy mind and take a wander with the blessed breathtaking views with a soft and cozy touch. Amazing views like this should be maximised by bringing Best of Interior design and space planning. Ensuring that the design is kept airy and uncomplicated to allow the eye to flow naturally finding the beauty beyond from your home.
We'll be happy to help you fulfill your Dream Home, 👉🏻 Share with us what you need and want: WhatsApp @ 6597277404

Since you're here, why not view more Home Tour Article? https://www.reztnrelax.com/category/home-tour/
🛋️ Follow Rezt+Relax for more Interior Inspiration! 🛋️
Facebook | Instagram |Youtube | Pinterest | Tik Tok | Dou Yin