Upon entering this Smart Home at Hedges Park Condominium, simply ask Google assistant to turn on the lights and you will see the dark home turning into the Bright and Luxurious space.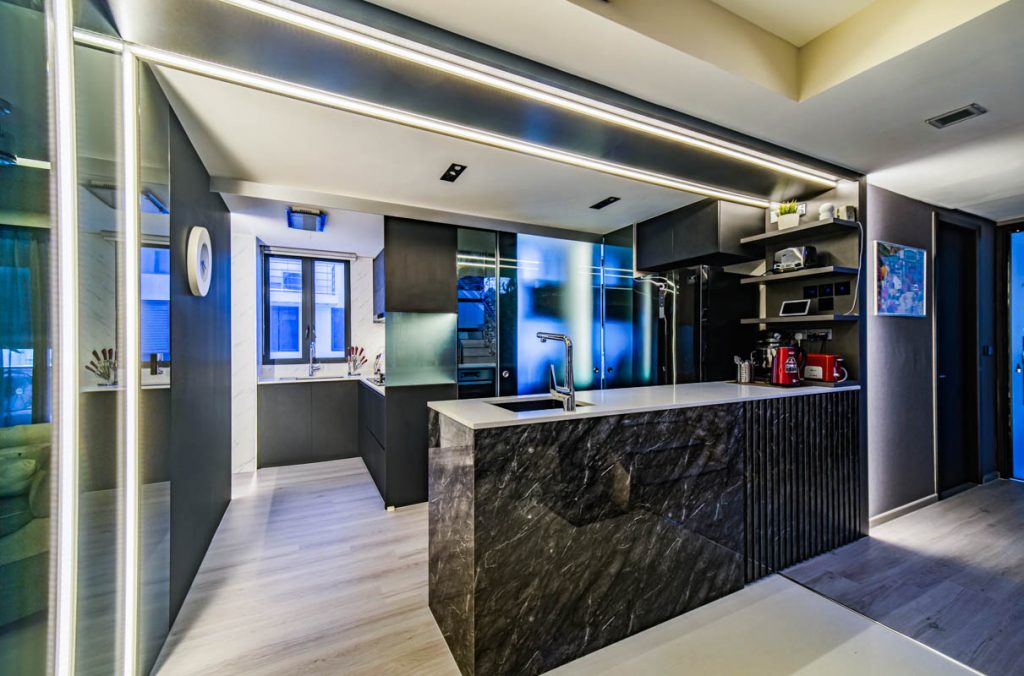 Warm white light helps create a comfortable atmosphere, it feels natural and create a sense of relaxation. While providing warm, ambient LED light is a modern trend that is mild yet at the same time can be a highlight to the house.
Often, the choice of lighting affects mood pretty strongly. It at times also serves as a decoration piece in the house.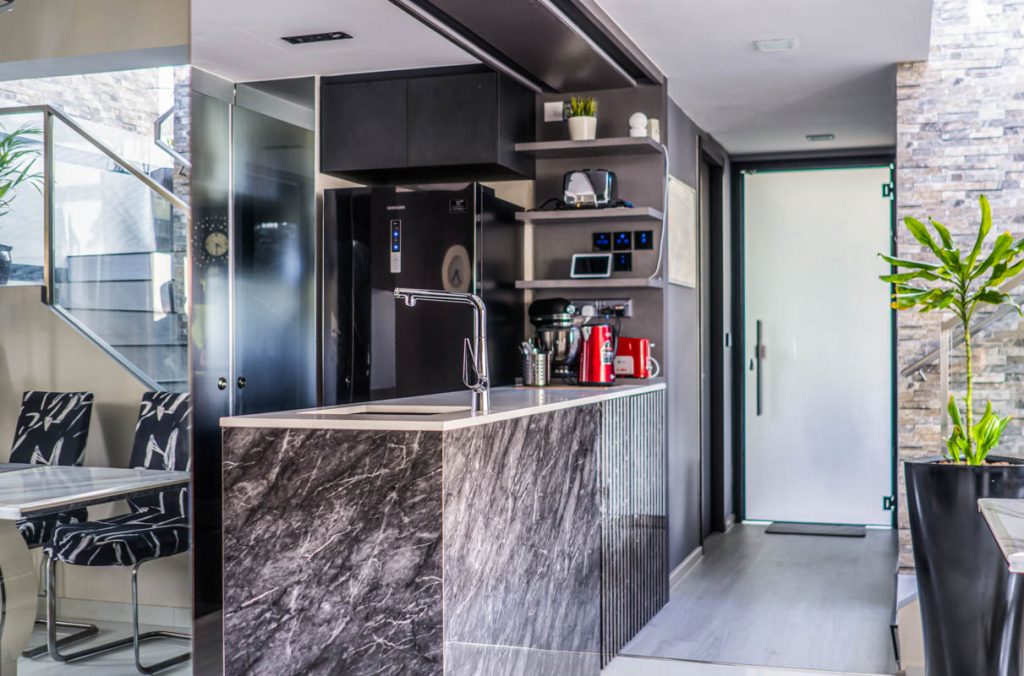 This Contemporary, Striking and Chic Grey Kitchen is glossily classic yet serves up the Modern Charm in the space.
Separating the Wet and Dry Kitchen with a Frosted Glass sliding door along with some shelvings.
A Mirror in the Master Bedroom can visually enlarge the space and create a nice focal point and visual impact. For more dramatic effect, a bigger mirror helps dispersing light across a dim and dull room. Sometimes, the bigger, the better.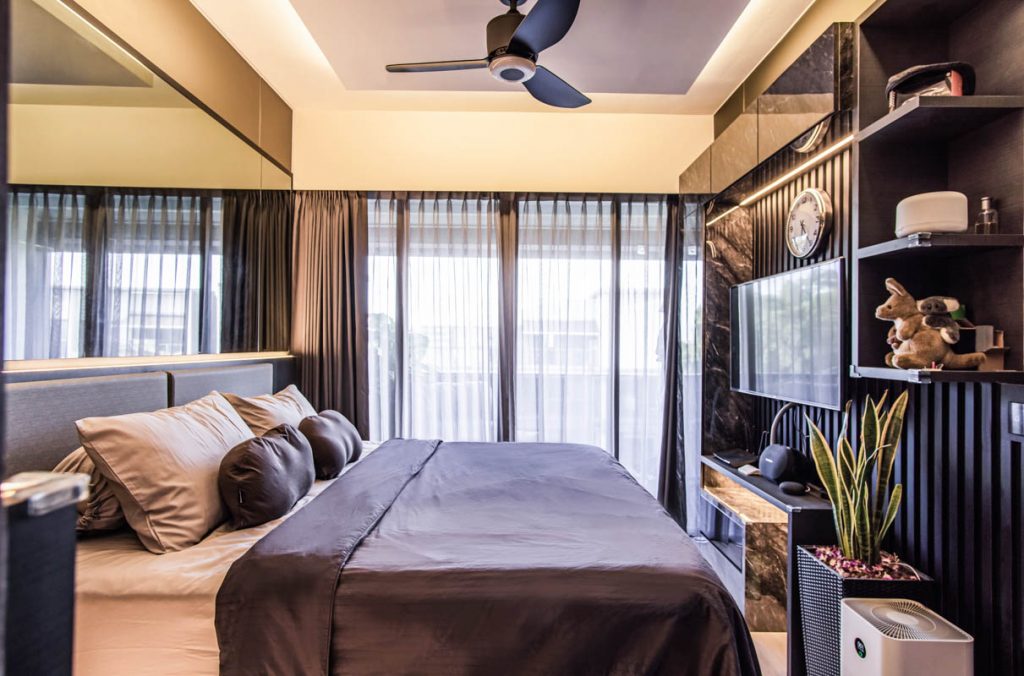 Let us know your Interior design requirement so we can plan for your dream home. 👉🏻 Talk to Us Now! WhatsApp @ 6597215338

Our Creative Designer, for this Project: Alex Tan+Jacky Ho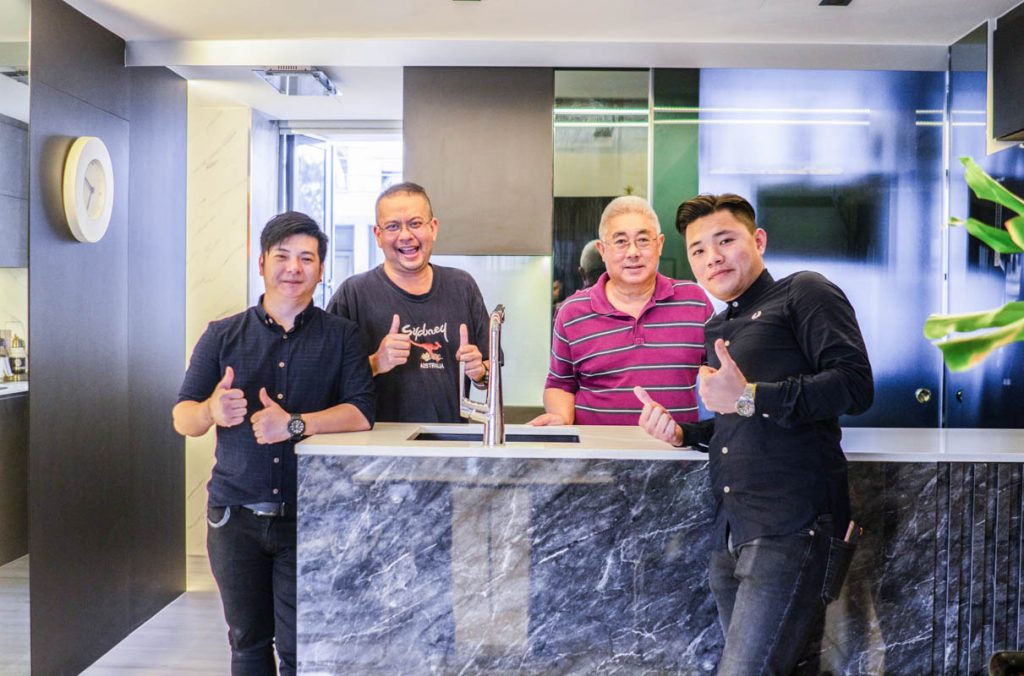 Since you're here, why not view more Home Tour Article? https://www.reztnrelax.com/category/home-tour/
🛋️ Follow Rezt+Relax for more Interior Inspiration! 🛋️
Facebook | Instagram | Youtube | Pinterest | Tik Tok | Dou Yin