H2O Residences Interior by Designer Angelyn Wong+Felicia Lee
Well-filled homes can be welcoming interiors too. This home at H2O Residences features innovative ways of showcasing the homeowner's collective display.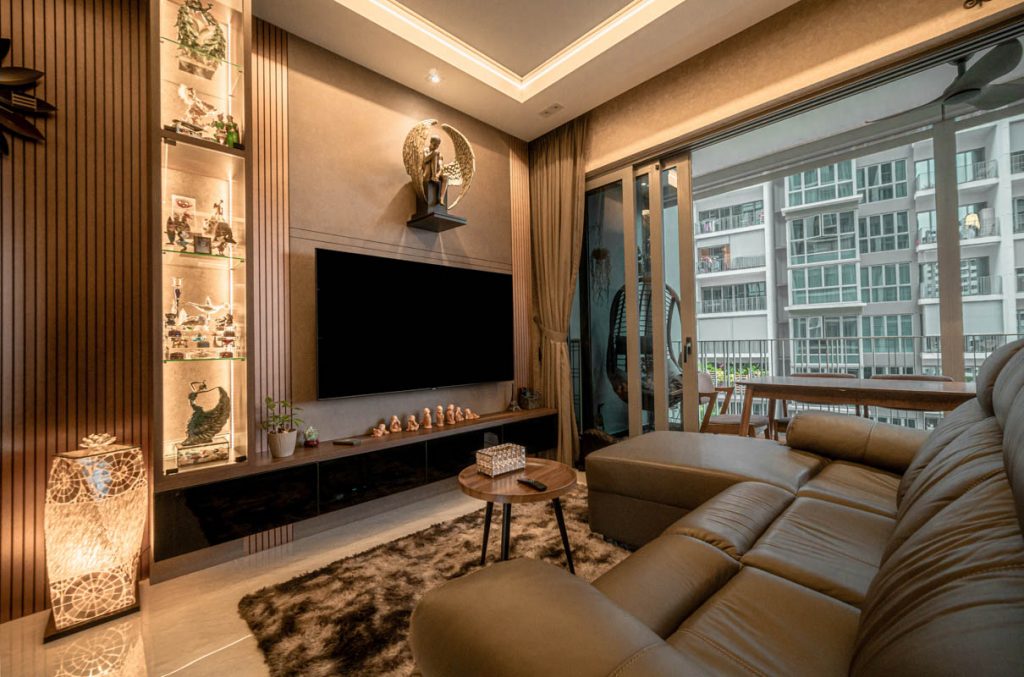 Upon entering the apartment, the large TV feature wall and console with its earth-toned finish matching up well with the spacious balcony space by the side. Bringing the outside in, and amplifies the natural light, spreading the daylight and brightening the space beautifully.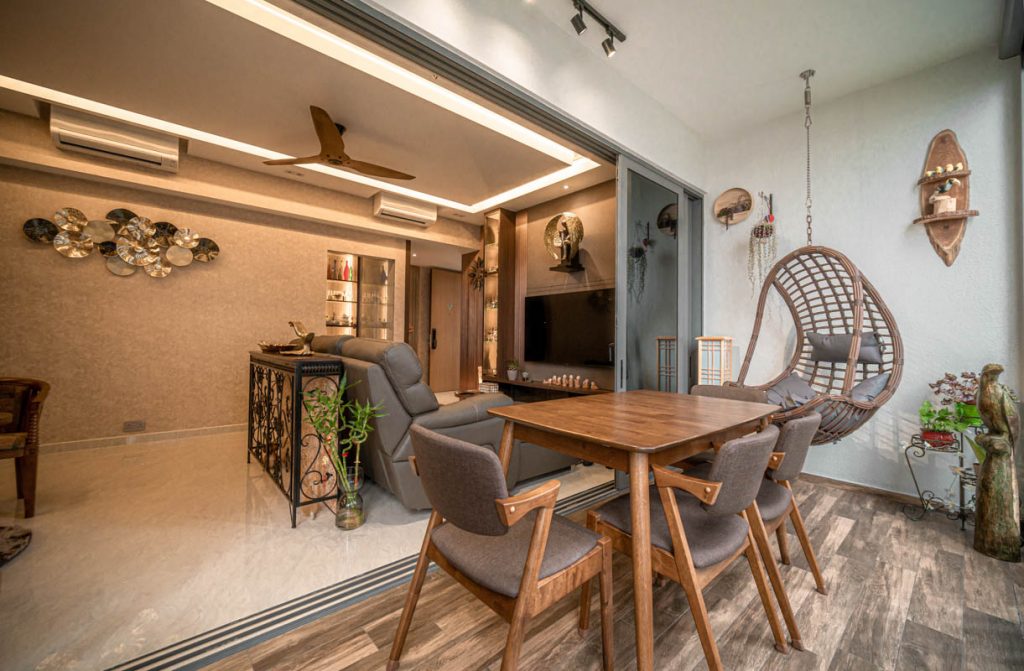 An ample shelf with display art is a fine appreciation space and a personal haven for the homeowner. As shelves usually attract clutter, it takes a trained eye to make them look intentionally styled.
In order to make the compact Kitchen feel bigger than it is, we've added high-gloss finishes with a sleek and sophisticated ambiance boosting and reflecting the natural and artificial lighting in the home.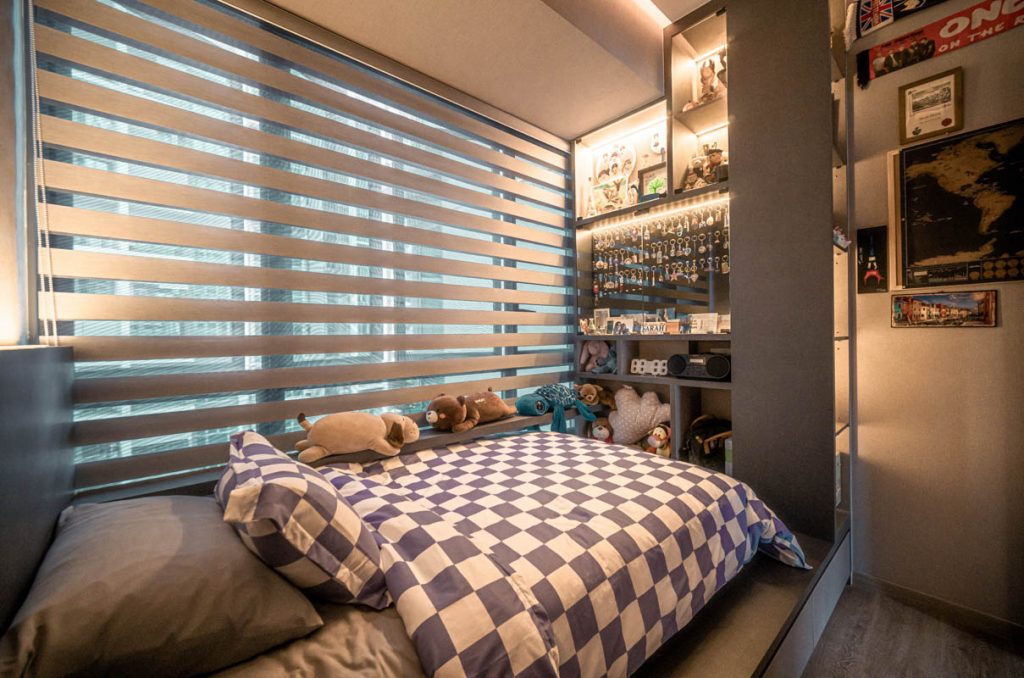 Comfort is key when it comes to designing a home. Making home space a much organized and efficient one makes it more comfortable, cozy, and convenient to access things whenever the homeowner needs it. Adding warmer lights to the room provides extra comfort and cozy touches, warmness, and welcoming vibes.
We love fulfilling homeowners' desired homes, let us know your Interior design requirement so we can plan for your dream home for you. 👉🏻 Talk to Us Now! WhatsApp @ 6597277404
Since you're here, why not view more Home Tour Article? https://www.reztnrelax.com/category/home-tour/
🛋️ Follow Rezt+Relax for more Interior Inspiration! 🛋️
Facebook | Instagram |Youtube | Pinterest | Tik Tok | Dou Yin