Ever wonder how much time and cost would take to rebuild your Landed Property in Singapore?
Fret not, this guide will assist in your planning by breaking down the cost and providing the information that you need to know for development:
(I) Types of Landed
Landed properties come in all forms of shapes, sizes, colors, heights, and more. However, they can be classified into 4 main categories: Good Class Bungalow (GCB), Detached houses, Semi-Detached houses, and Terrace houses.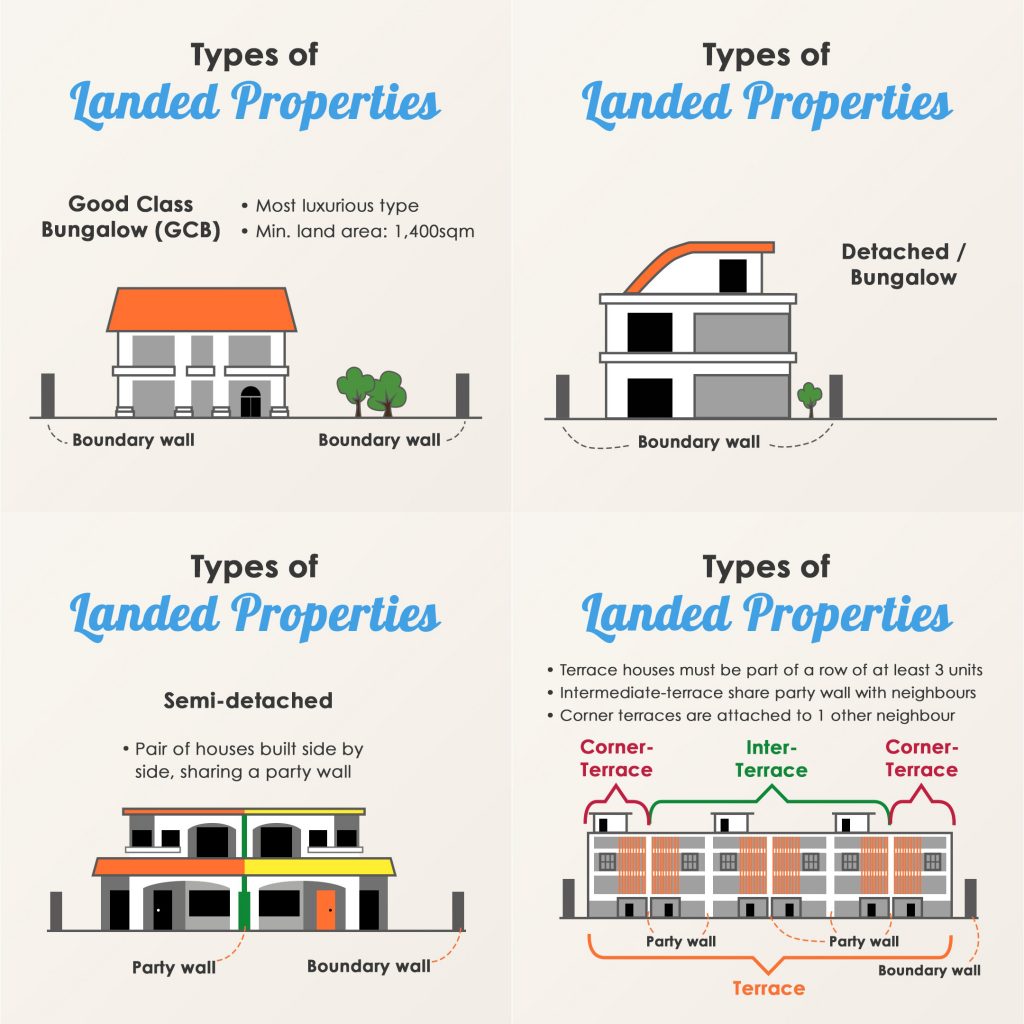 Good Class Bungalow (GCB)
Good Class Bungalows are the tip of the high-end in Singapore's property market. The Good Class Bungalow, commonly called GCB in short, belongs to the highest end of Singapore's residential property market. The GCB were located in the designated GCBA defined in the URA Master Plan A GCB should has a land size of at least 1,400 m² (approx. 15,070 ft²) with minimum plot width of 18.5m and depth of 30m. However there are existing GCB lands that does not meet the minimum requirement.
Detached Houses
Detached houses, commonly known as Bungalows, are defined as bungalows in the URA Master Plan. Like GCB, the detached houses must have a minimum land size of 400 m² or 4306 ft² with a minimum width of 10m. Detached houses can also be located in any part of Singapore other than the GCB area.
Semi-Detached Houses
Semi-Detached houses or Semi-D, in short, are property that is attached to another landed property. Typically, they are attached by the sides but they can also be attached back to back. Semi-detached houses and corner terraces must have a land size of at least 200 m² or 2153 ft² with a plot minimum plot width of 8m.
Terrace Houses
Lastly is terrace houses. A terrace house forms part of a row of at least 3 houses sharing a common party and boundary walls in between them. The land size of a terrace house is approximately 150 m² which translates to 1615 ft².
___________________________________
(II) If you're looking for a change for your landed private property. There are three If you're looking for a change to your landed private property. There are three options; (a) New Erection or Rebuild, (b) Reconstruction, and (c) Additions and Alterations. The 3 options are differentiated by the extent of changes to the property.
1. New erection or rebuild: This means to demolish the existing building and build a new building. This is the most popular for homeowners who want to stay and invest.

(A rough estimate for home at Jalan Lengkok house, construction cost about S$1.3m to S$1.6m to rebuild it to a 3.5-storey, ID estimate 300-450K)

2. Reconstruction: It involves changing the existing structures or elevations or increase of gross floor area (GFA) by more than 50%.
(For example, if a house at Jalan Lengkok house has sufficient space and wants to save on construction cost, it can just add an additional storey, for between S$900k to S$1.3m.)

3. Additions and Alterations: This is the opposite of reconstruction, where changes are less than 50% of the existing structure, GFA, or elevation.

(Just adding approx 50% GFA, would cost between S$600k to S$800k.)
___________________________________
(III) Other Cost
Apart from the construction mention cost above, what are the other costs involved? There are typically six different types of costs as follow:
a. Submission (S$80k-120k): It includes consultant's fee (Architect, Professional Engineer etc), soil investigation, topographical survey, plan processing fee, and connection of services fee to the various authorities.
b. Mechanical & Electrical Services (M&E): The services include electrical (S$30k-80k), plumbing (S$25k-45k), air-conditioning (S$20k-40k), relocation of the sewer line and manhole, if applicable (S$80k-120k), and so on.
c. Structural and Building Elements: Structure elements include columns/beams, floor slab/ RC wall, staircase etc which range between S$200-250. Building elements like windows, doors, glasswork, painting, labour etc can range between S$160-190 per square foot. If you install a passenger lift, that may cost an additional S$60k-125k, depending on the type and height.
d. Material: Marble, homogenous tiles, parquet, timber. They range between S$150k-300k.
e. Interior Design: Carpentry, feature walls, kitchen cabinetry, wardrobe, and design. This usually ranges between S$180k-300k.
f. Essential Material: These cover hardware, toilet, lights, furniture, curtains, and so on. Their costs will subject to their place of origin.
___________________________________
(V) Approvals & Submission
Before any renovation work, the first thing to check is whether authority approval is required for the work.
All construction works except interior renovation work will require approval from authorities. However, if the interior renovation involves structure work, an increase of Gross floor Area etc, approval from authority is still applicable. Below are some works that do not require authority submission.
URA had implemented a set of envelope control guidelines to guide the redevelopment of landed houses, where the allowable building massing of landed houses is guided by the permissible building envelope.
Inside your house
| | |
| --- | --- |
| Enlarging the rooms | Planning permission is not required |
| Relocating the rooms | Planning permission is not required if they don't change the primary residential use |
| Balconies | Planning permission is required to 'open up balconies', but permission is not required to close up balconies with windows or glass panels |
| Car porch roof | Planning permission is not required if it meets the car porch requirements |
| Doors and windows | No planning permission is required if they don't increase the GFA, not reduction in the setback, and change the window's position |
| Roof | No planning permission is required if there's no increase in the roof's height |
Outside your house
| | |
| --- | --- |
| Boundary wall | Planning permission is not required if the wall is not higher than 1.8m |
| Earthworks (excavation, formation of new slopes, etc.) | Planning permission required |
| Enclosures (gates, walls, fences) | Not required if below 1.8m |
| Meter compartment | Not required |
| Pavillion | Planning permission required |
| Swimming pool | Not required if it doesn't change the size of the pool or change the existing setbacks |
Second, check URA for the safeguarded landed housing estate zones, especially permissible housing type and building height.
Other than URA's approval for the above-mentioned, there are other Authorities to Other than URA, there are other Authorities' requirements that need to be verified. Such as identifying the Line of Road Reserves in the area. In certain areas, Land Transport Authority (LTA) safeguards land as a road reserve to construct new roads or improve existing roads in the future. Therefore it is important to ensure the new development does not encroach into the reserve land.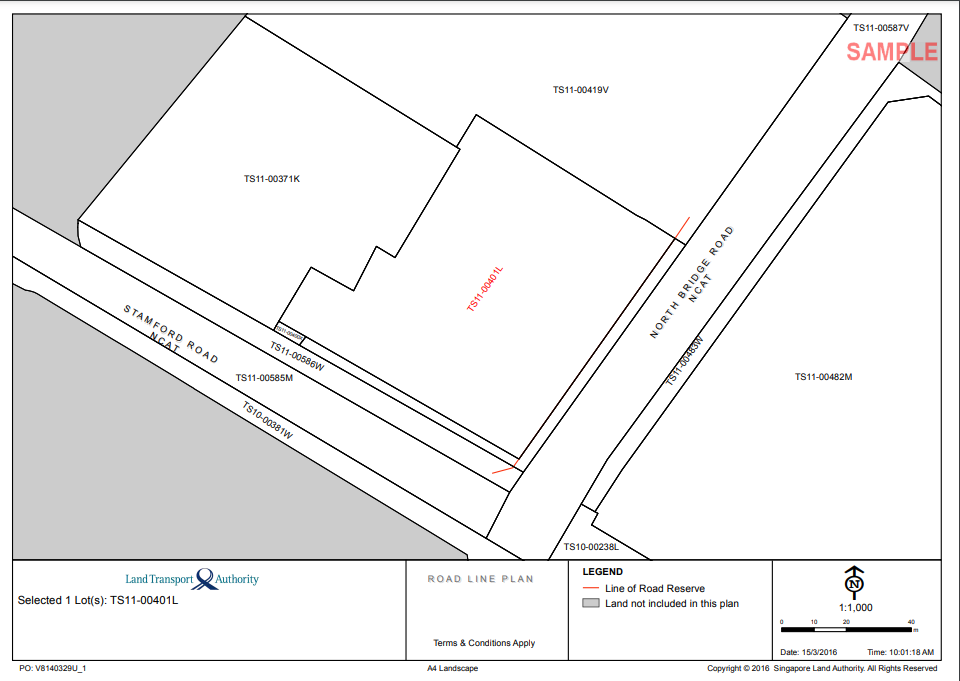 Here's how a line of road reserve looks like from the SLA site. The red line indicates Above was a Road Line Plan from SLA showing the Road Reserve Line (red line). (Image credit: 99.co, SLA, LTA) During the development of the building, all new structures should be set back from the Road Reserve Line instead of the original boundary line and the reserve land will be vested to LTA upon completion of development.
Of course, there's also submission of the detailed and special plans to BCA for approval. There is a list of works which is exempted from BCA approval:
-Agriculture and livestock building
-Aircon
-Balcony
-Boundary Wall
-Cantilevered lightweight roof
-Cantilevered tiles roof
-Door
-Fence
-Gate
-Lean-to extension
-Open-sided shelter/Pavilion
-Prefabricated pool
-Railing/Balustrade
-Retaining wall structure
-Roller shutter/Grilled door
-Single storey shed
-Timber roof/Roof covering
-Window
Topographical Survey is another important service that needs to be carried out. The survey plan will indicate the actual boundary line of the land. This is to ensure the new proposal does not encroach into state land or neighbour land. Other services such as sewer lines, manholes etc. within the land, if any, will also reflect in the survey plan. Should there be a sewer line or manhole within the land, a minimum building setback from the sewer line is required and no roof over of manhole is allowed under PUB requirement. Deficient building setback or proposed new structure over the sewer line can be allowed if a sewer trench with the operable panel was provided at the stretch of sewer line that is not in compliance to PUB requirement.
Soil investigation is also necessary to check on the strength, density, compaction, contamination, organics, and sand content of the soil condition. The structure Engineer will require the report to determine whether piling or footing is suitable for the development.
The proposal that involves extending the main entrance, approval from LTA, NParks, and PUB is required.
The duration of the submission process and the construction period is as follows:
Usual timeline before COVID-19:
Submission: Around 3 months
Construction: Around 1 year
Timeline during COVID-19 period:
Submission: 3 to 6 months
Construction: 14 to 18 months
To reduce the duration, the design phase and initial submission can start prior to the completion of the property sale transaction. Early confirmation of material can also help to reduce the whole construction duration.
___________________________________
(IV) The Verdict: This article practically contains almost everything you need to know to be involved throughout the rebuilding process. View the Jalan Lengkok house – Home Tour featured in the NOC Reno King channel here:
Whether you're looking to re-invent your whole house, change its structure and design, or simply just jazz up its flooring and wall tiles. Rezt+Relax can help you on your rebuilding journey, no matter what's your needs. We're homeowner's One-Stop Design & Build Solution for Landed Houses and are certified with General Builder Class 2 License to execute Rebuild, Reconstruction, Additions & Alterations.
Rezt+Relax has been established for 22 years in the industry and we are Celebrities Preferred ID. Click here for more Media Highlights. If you're planning to revamp your whole house like change its structure and design, or simply just jazz up its flooring and wall tiles, Rezt+Relax can help you on your rebuilding journey. With the General Builder Class 2 License, Rezt+Relax is able to carry out construction work like Rebuild, Reconstruction, and Additions & Alterations works.

More than 20k homeowners had engaged our services and are very satisfied with our standard and workmanship. Rezt+Relax as a One-Stop Design & Build Solution for Landed Houses will continually commit to maintaining their homes. Hear our stories, click here.
Let our experts help you with your desired Landed re-built design along with your budget.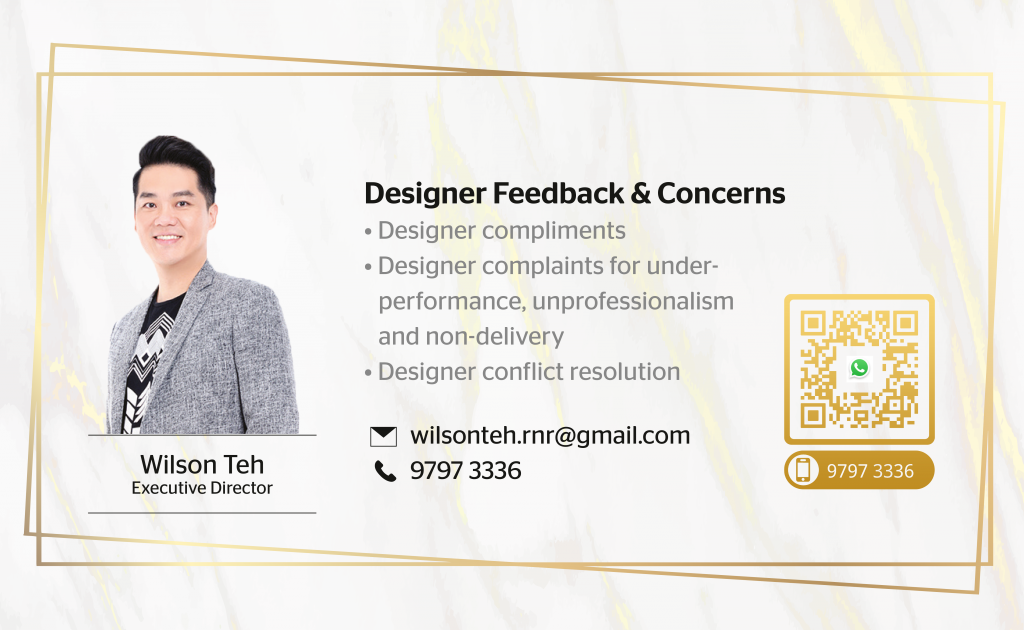 Since you're here, why not view more Home Tour Article? https://www.reztnrelax.com/category/home-tour/
🏠 Connect with us and Explore creative ways you can renovate your home now! 👉Facebook 👉 Instagram ✨Youtube ✨ Pinterest 👉Tik Tok 👉 Dou Yin ✨小红书 Xiao Hong Shu ✨Lemon8