Foolproof Ways to Organizing Everything in Your Wardrobe

You don't really need to spend big bucks on a functional wardrobe. In fact, you can work on a few points to make your wardrobe more functional and efficient.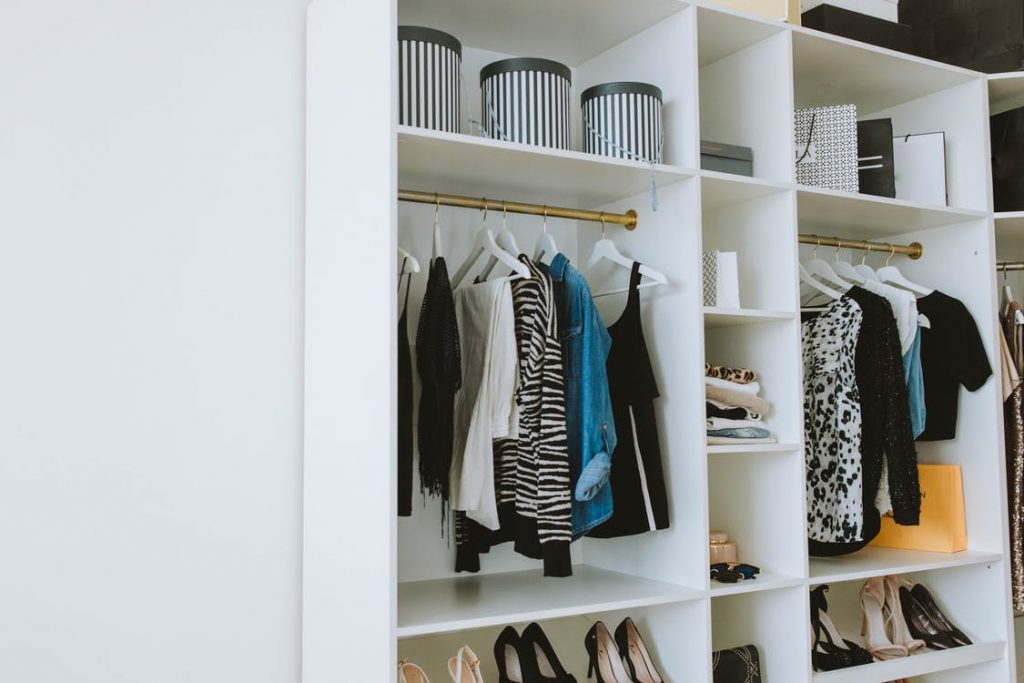 How to organize wardrobe on a low budget?
1) Declutter & Downsizing
The key to any home organising is to downsize and declutter the things you don't need or don't wear. You can cut down on the items you have or doesn't fit well in the wardrobe spaces.
2) Embrace better Folding and Hanging methods
It's probably time to learn new folding and hanging techniques. Use special hangers to consolidate smaller fabric items such as ties and bras. You can also dive into videos online to explore tons of ways to fold your clothing for saving space.
3) Use Organisers & Dividers
Divide items by type, such as belts, scarf, socks. Arrange items based of height and sizes. Make use of organisers and dividers so it's visually neat and easily know where you things are located at a single glance.
4) Ultilize other Spaces in your Home
Tuck some items away into available cabinet spaces you've in your house. Get creative and think what you could actually do with the accessories, they could probably end up nicely at the Dressing Vanity area too.
5) Get an Additional Clothes Rack
Get an additional clothing rack or simply an open clothing storage as an add-on storage to your existing fashionables.
6) Keep items that you hardly use at non-eye level
Keeping most of the things you use daily at the eye-level, also means clearing all the other things that you don't use often to a non-eye level area in a compact wardrobe space.
7) Give DIY Vaccuum Sealing a Try
When you are out of space, and have a really compact wardrobe. That's when Vacuum Sealing pack helps a lot more. It can compress almost anything soft and bring them back to its own size when needed to be in use.
8) Maximize ununsed space in your Wardrobe
Take a look inside your Wardrobe, are you really using every space in there? Make sure you make good use of every corners you can find.
While Wardrobe storage solutions can't make your wardrobe space bigger, rebuilding your Wardrobe can be a game changer, maximizing and customizing to the space that is exactly what you need.
Be sure to reach out to us if you ever consider rebuilding your Wardrobe space so we can plan for your Dream Customised Wardrobe for you.
🏠 Connect with us and Explore creative ways you can renovate your home now! 👉Facebook 👉 Instagram ✨Youtube ✨ Pinterest 👉Tik Tok 👉 Dou Yin ✨小红书 Xiao Hong Shu ✨Lemon8