To achieve a home desired to be efficient, practical, and smart, homeowners Adrian and family have engaged Rezt+Relax for their Home Renovation to making it come true!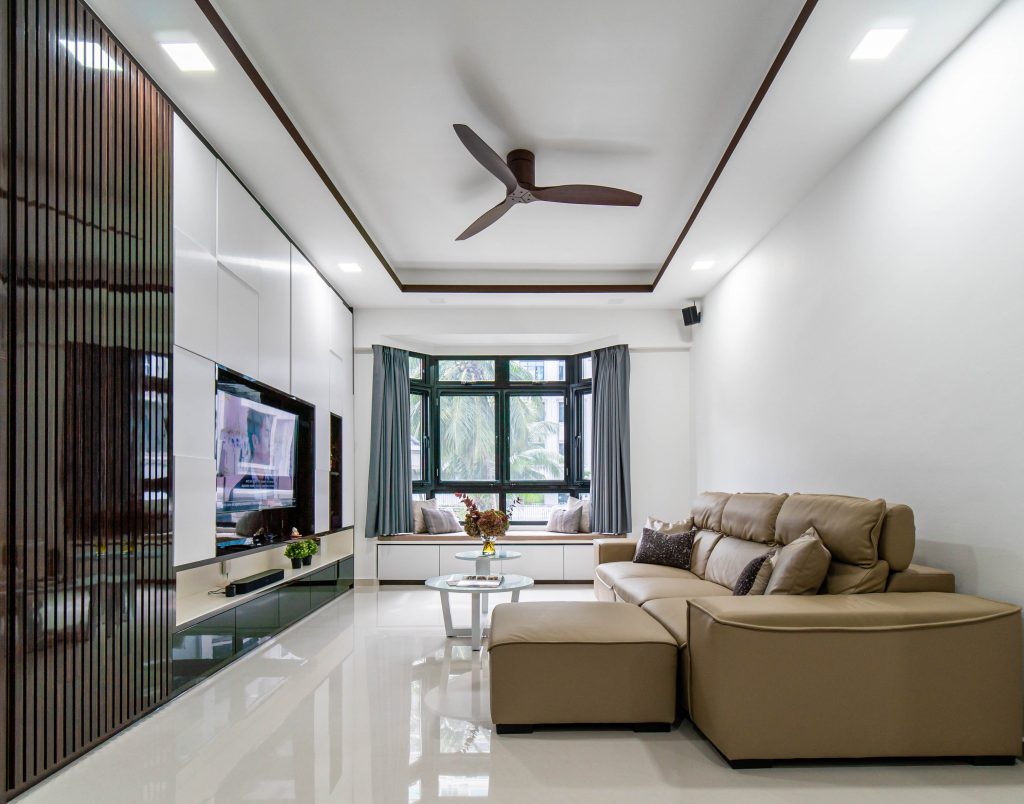 After an in-depth discussion with Adrian and understanding his family's requirements, our Creative Designer Shawn Haw & Grace Mao Yi came out with an idea for the TV console that was inspired by Shawn's travel vacation. These lines are everywhere in the design where storage space and display shelving are divided balance-ly. The specially designed depth of the cabinets have also created uneven emphasis and organizing all elements into design form.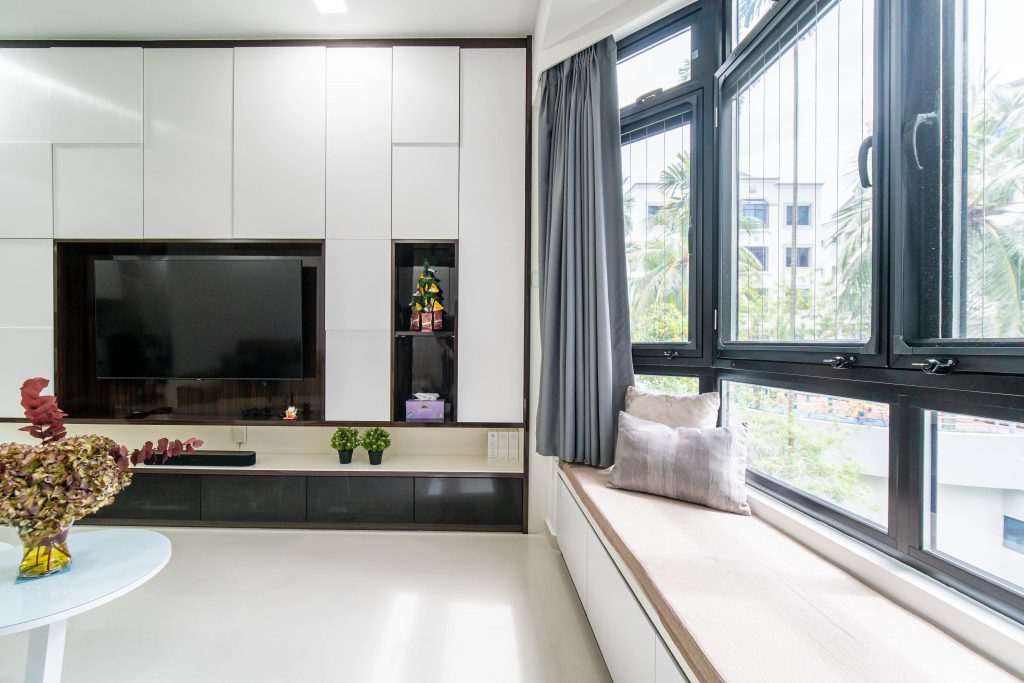 In the Master Bedroom, the custom-designed wardrobe is constructed in an L-shaped format, maximizing the available floor area in the room space. Connecting its design with a Hidden toilet door, looking extremely minimal and neat.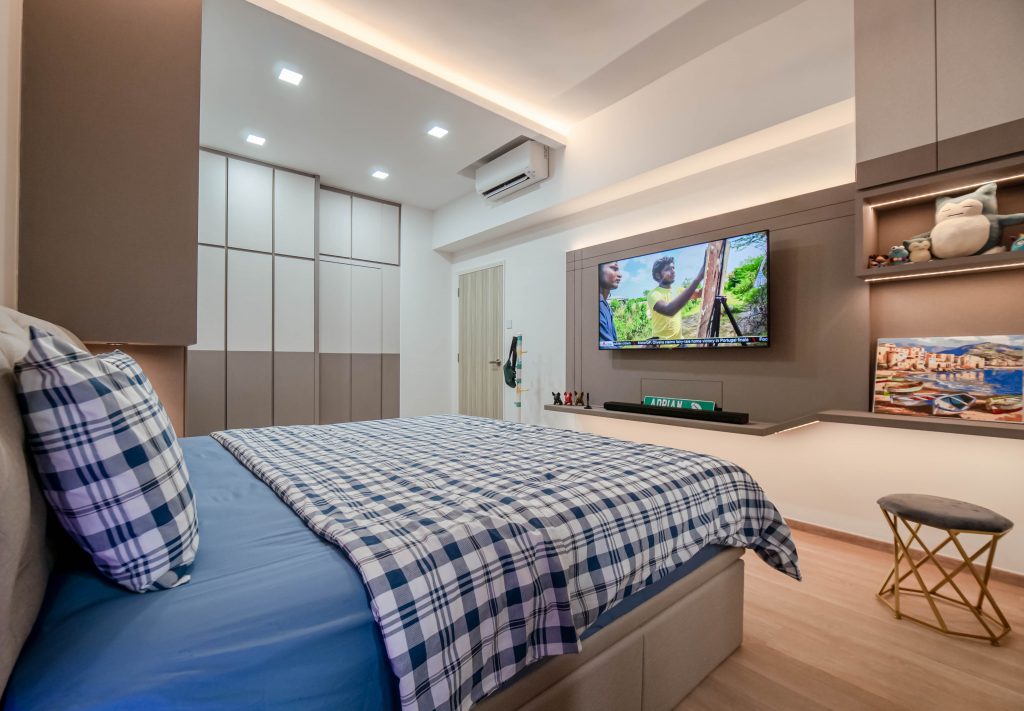 We love this simple and minimal modern design Bedroom's TV wall panel along with wooden laminated shelving, enhanced by sleek backlight source by the back of the wall panel.
This modern customized bedside table and down light is a sweet spot for those who loves having a Bedside table.

Bedside tables serves usually serves two functions, it provide surface to place necessary items like a source of light, book, a glass of water or whatever that may interest you before you sleep. Many also comes with storage and it help anchor the bed so it doesn't look like it's floating from the ground.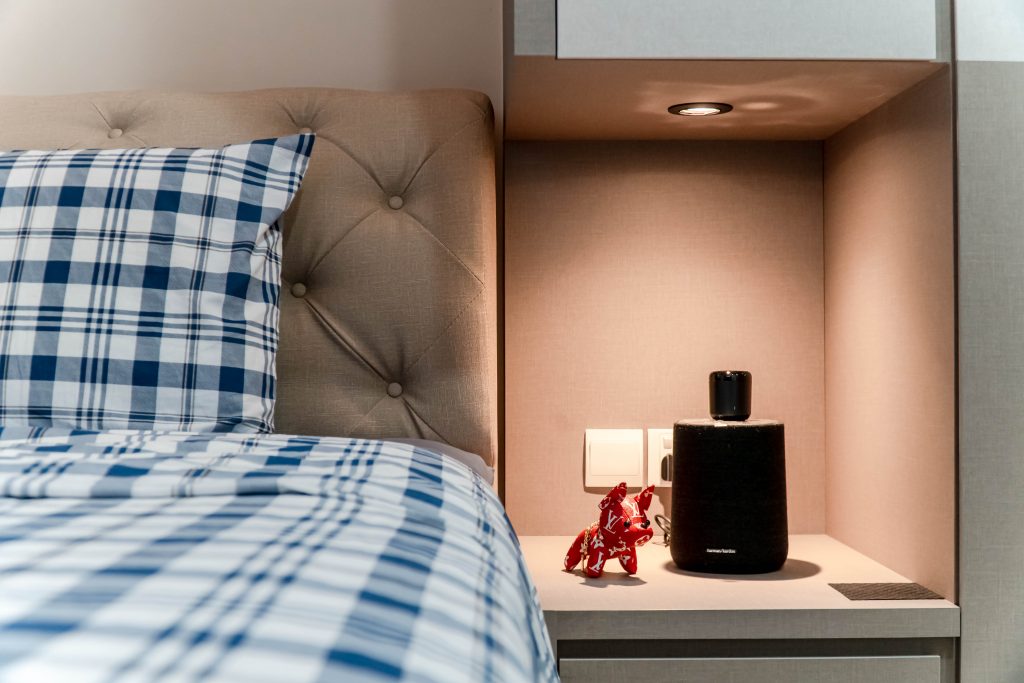 It's Great to fill your home with not just Design for decoration, but making it practical and convenient from Smart lighting, curtains to any other gadgets at home. Let us plan, design & customize smart technology for your dream's lifestyle. 👉🏻 Talk to Us Now! WhatsApp @ 6597277404

Our Creative Designer, for this Project: Shawn Haw+Grace Mao Yi

Since you're here, why not view more Home Tour Article? https://www.reztnrelax.com/category/home-tour/
🛋️ Follow Rezt+Relax for more Interior Inspiration! 🛋️
Facebook | Instagram |Youtube | Pinterest | Tik Tok