We all crave a cosy, comfortable, and well-designed home. As the saying goes don't move, improve… We're all in favour of making improvements that value-add your home.
(1) New Window Treatment
If you're changing all your windows, you can go for black or staying white. Depending on what your new home style is and if you wanted to be consistent. Black window frames would be dramatic while white window frames with the right drapes can also look great.

(2) Cabinetry
Be it under-counter swing-out corner storage or a new cabinet that helps organize a clutter zone. It's ideal to revamped the organizing system in and out of your Cabinetry. Swapping out older cabinet handles can make a Kitchen look completely different too.
(3) Paint Wall & Ceiling
There is more to a good paint job than just smearing some colours on the wall. Check out the colour option you could have and think if you want a warm or cool shade, neutral or saturated? If you have existing furniture or art pieces to keep, you may also want to consider how you may complement them.
(4) Doors & Door Knobs
Buy a new door or two, Revive the front main door to make a lasting impression. Additionally, Class up New Door with Door Knobs that would wow you.
(5) Tile
Tiles that are the perfect choice would be those which are easily maintained and durable at the same time. If aesthetic is important to you, adding texture, colours and patterns can be an inspiration in your home space.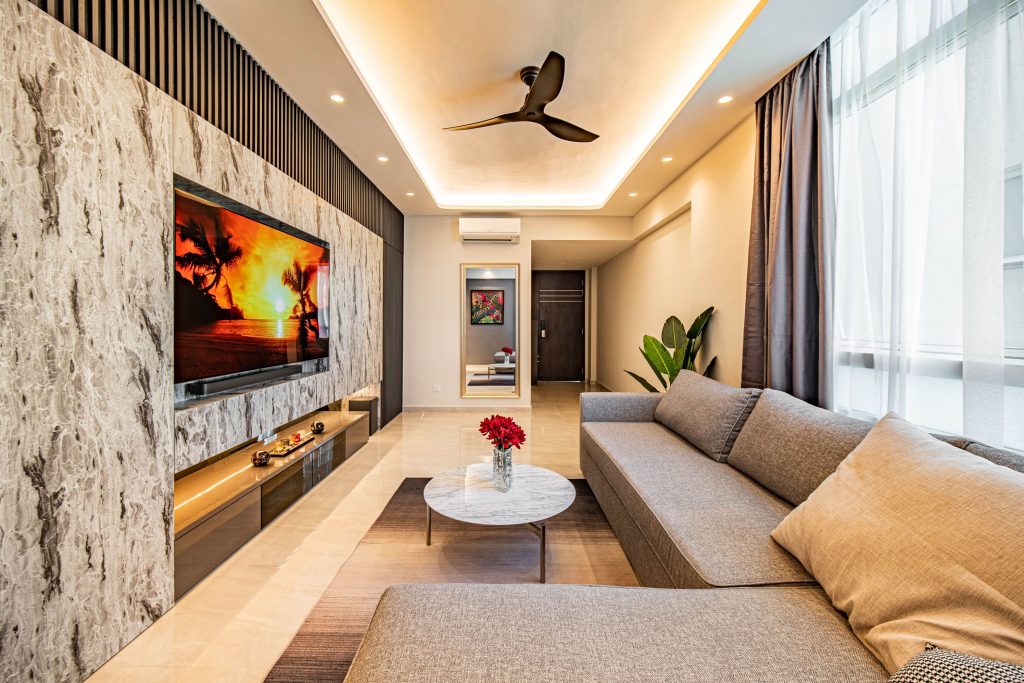 (6) Lighting
Good lighting changes everything; Lighting is an essential component to a successful design scheme, lighting can become the focus of the room than merely being a functional fitting.
(7) Wall Skirting
Skirting board tends to get knocked around throughout its life, there's a way to fix the worn out skirting board and make them how you've always wanted.
(8) Electrical outlets & switches
Screw on stylish new switch plates and it will lighten your mood every time you enter the room.
(9) Change Hardware
Replace dated hardware fixtures and have a quick fix to make your home feel like new again.
(10) Refresh Old Tile Grout
Changing your Grout colour is one of the simplest ways to refresh old tile grout.
______________

Planning to update your Dated Home? 👉🏻 Let us help you with your Design!

Since you're here, why not view more Home Tour Article? https://www.reztnrelax.com/category/home-tour/
🏠 Connect with us and Explore creative ways you can renovate your home now! 👉Facebook 👉 Instagram ✨Youtube ✨ Pinterest 👉Tik Tok 👉 Dou Yin ✨小红书 Xiao Hong Shu ✨Lemon8