Designer JJ Yang+Shu Wen: East Coast Landed House Interior in Singapore

The living room is arguably the most important area of the house. It's where you get to chill out, relax, entertain guests and unwind after a long day.
Having a big modern and grand sofa makes it even a much cosy space!

Entering into this Modern Contemporary living space as it features a long Wooden Feature Decorative Panel in the corridor, that connects to the spacious dining and open kitchen.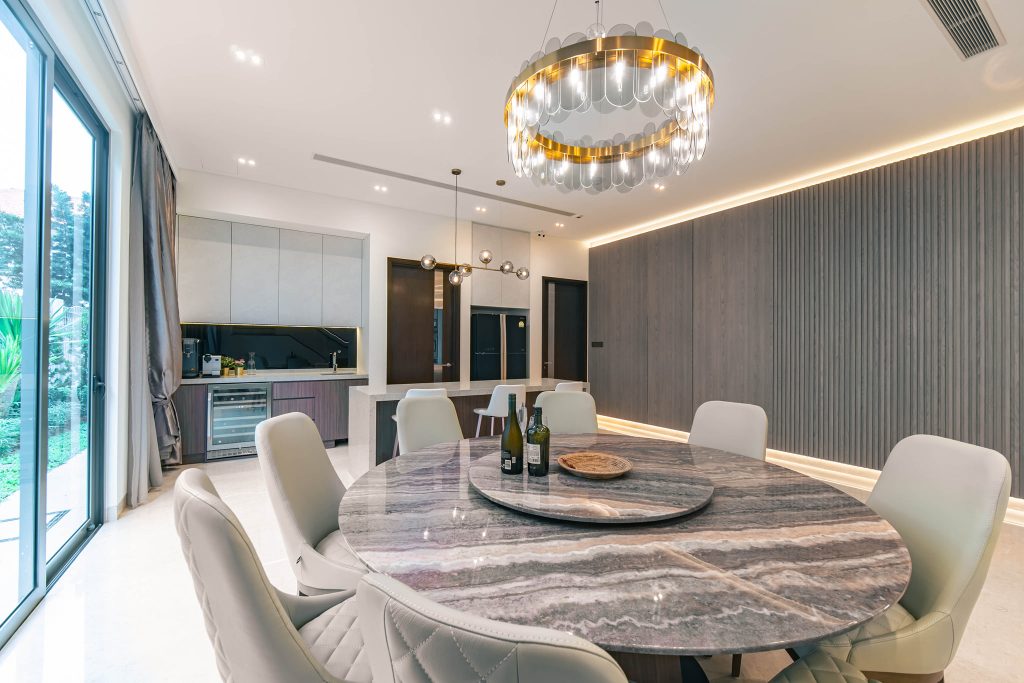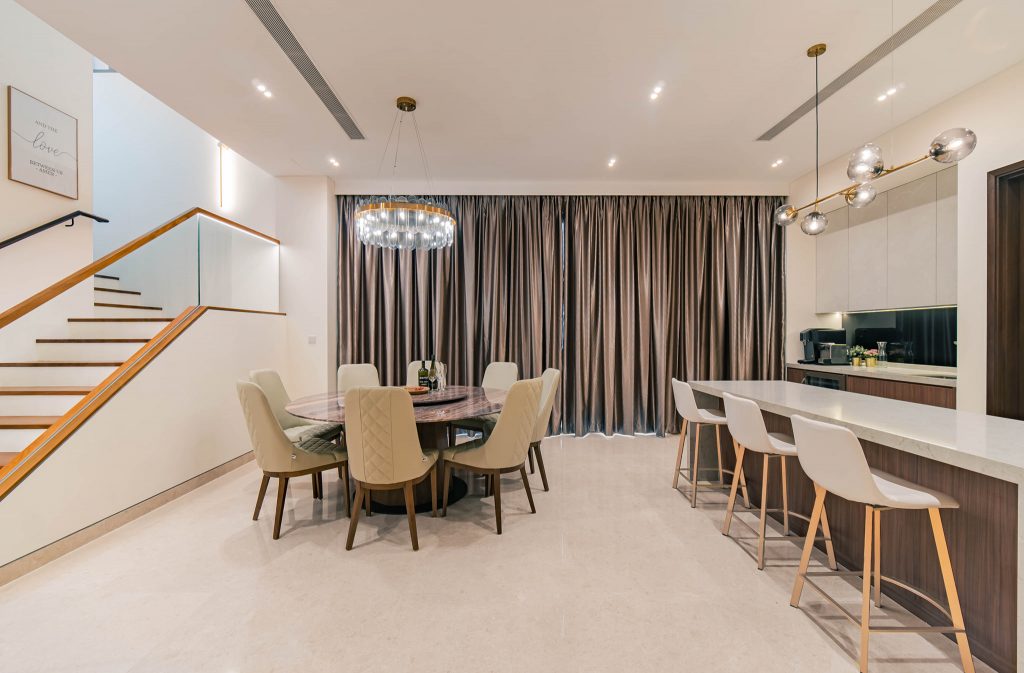 This house features a soft and warm touch and adding a timeless design style that is suitable for all ages, with an attached lift and a partial-open airy stairway with gorgeous lighting handrails.
Bedrooms with Modern Contemporary design are often incredibly inviting. This ultra-modern designed feature wall is a state of art that brings the sleeping space's a better mood and decor to the next level.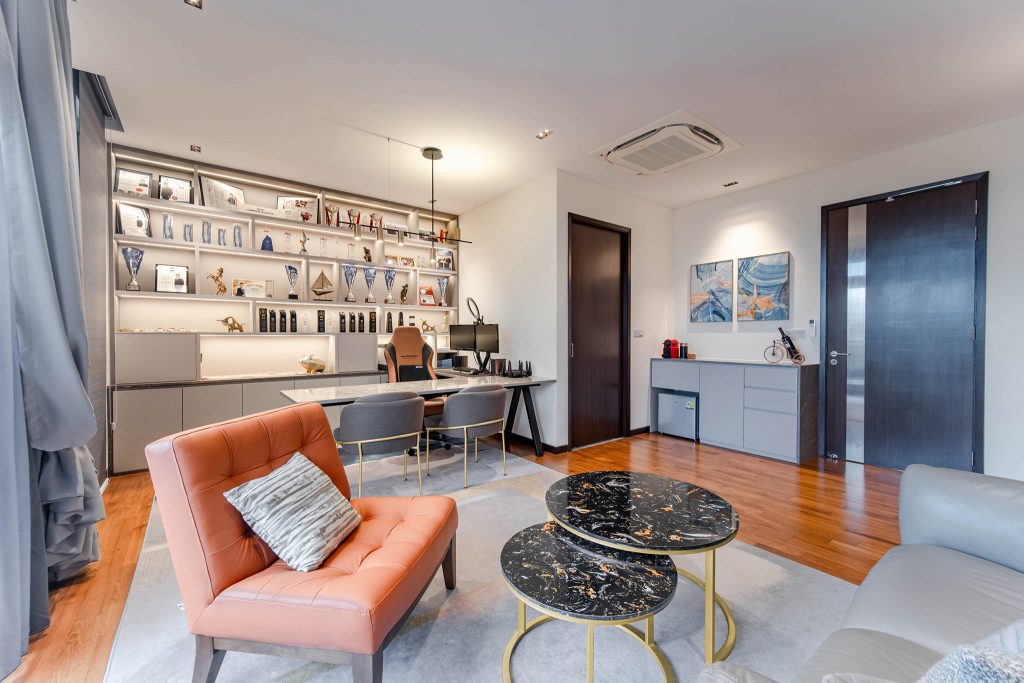 The extremely striking and gorgeous backlighting has balance out a generous amount of space at the shelvings of the home office, adding a lovely warmth to the room setup.
Be in the space you want to be in most, Interior design can enable environment upgrade. At Rezt n Relax, we want our customers to move in with a smile.
Our Creative Designer, for this Project: JJ Yang+Shu Wen

Let us help you to make the most out of your Home Space. 👉🏻 Talk to Us Now! WhatsApp @ 6597277404
🏠 Connect with us and Explore creative ways you can renovate your home now! 👉Facebook 👉 Instagram ✨Youtube ✨ Pinterest 👉Tik Tok 👉 Dou Yin ✨小红书 Xiao Hong Shu ✨Lemon8