Different Types of Flooring: Which is the Best for you?

Choosing the right flooring for your home is crucial as the floor set is the base of the interiors. If they are not well-complement, the effort of the renovation will be futile.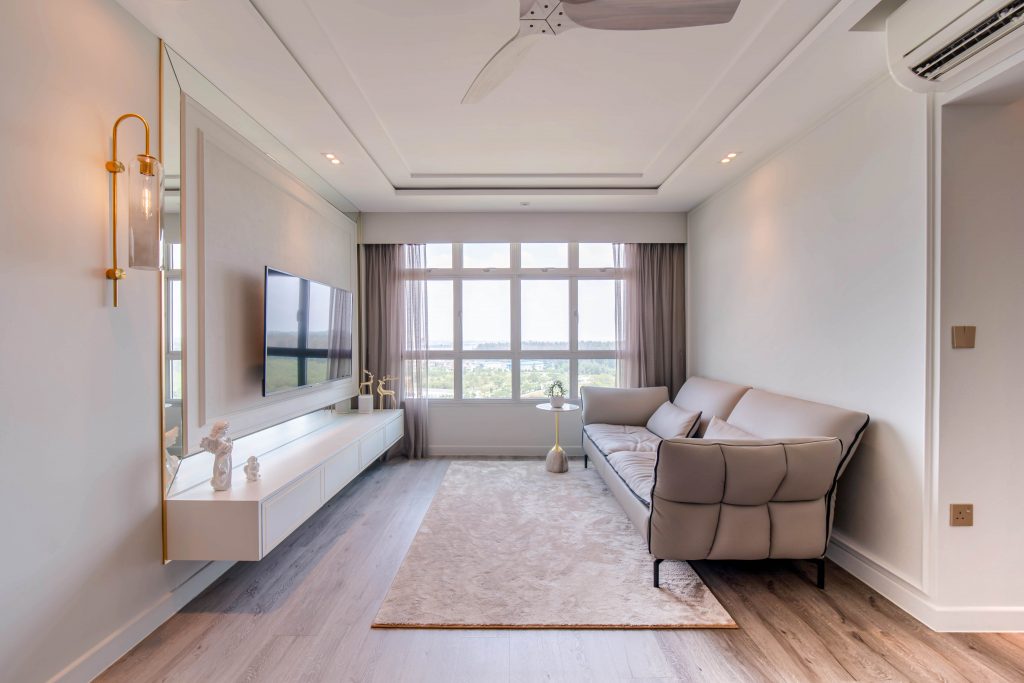 There are so many types of Floor designs you can choose from that it seems challenging to understand and match every detail especially when you're not an Interior Designer. The great news is we've rounded up some of the most popular floor finishes here:
(1) Vinyl Flooring

Vinyl Flooring is a trendy and very popular Flooring option for Singapore Homeowners. It is made out of different layers compressed altogether. Compared to other materials, Vinyl flooring takes the spot for durability, ease of installation, and cost consideration.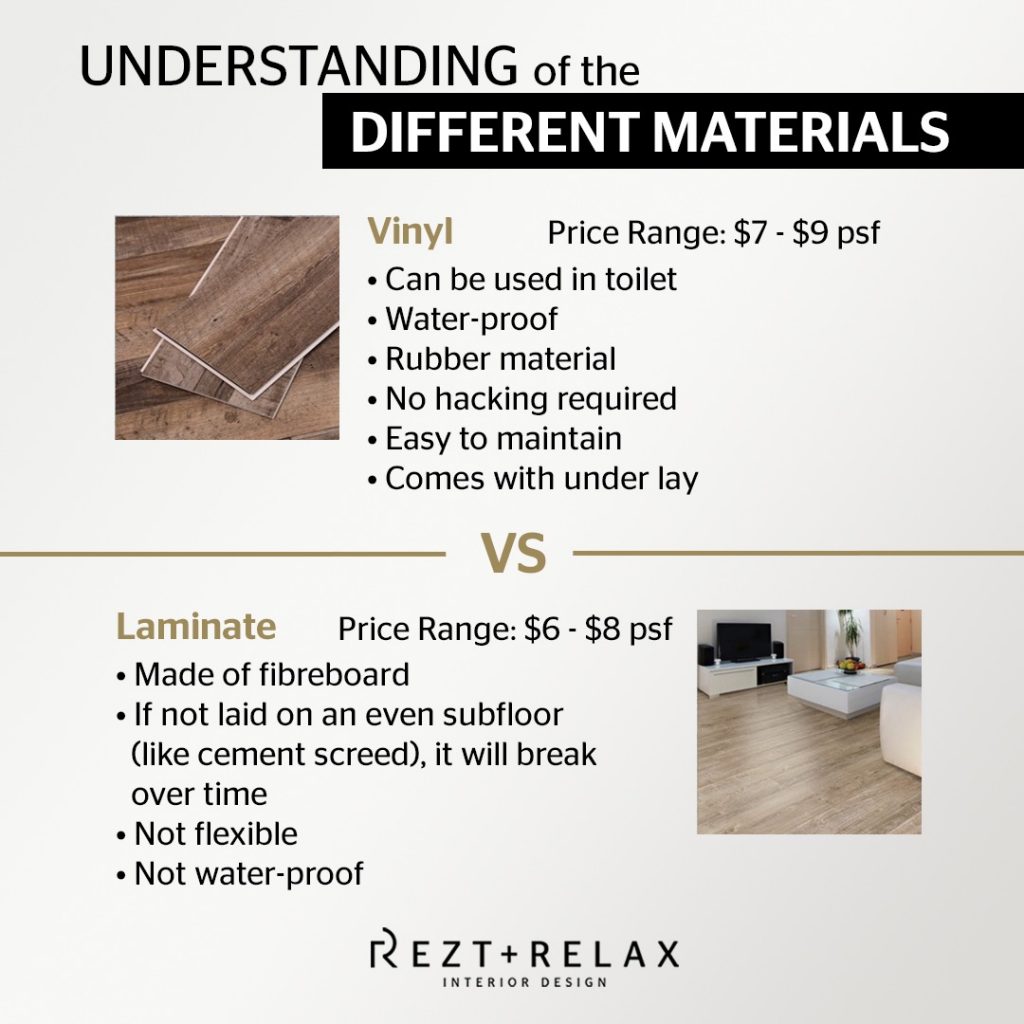 (2) Laminate Flooring
Laminate flooring has been one of the very popular floor options among Homeowners. Laminate is a synthetic type of flooring that emerged as an alternative to solid hardwood flooring.

(3) Marble Flooring
Marble is a material that palaces of kings and queens have been adorned with, and throughout human history have also used marble in architecture.

Marble is timeless and never goes out of style. The aesthetic appearance of marble floor tiles is always the first thing that attracts people. Marble is among one of the most beautiful building materials.

(4) Homogenous Tiles

Unlike ceramic tiles, homogeneous tiles are fired at a very high temperature. Therefore, it is made for more durable and non-porous quality. It's easy to clean and versatile for any interior and exterior design.
(5) Ceramic Tiles

Ceramic tiles are one of the most commonly used floorings in Singapore. It is easy to install, clean, and comes in hundreds of styles that can fit any design. If you're looking for renovation with a tight budget, ceramic offers a great price point.

(6) Parquet Flooring

Parquet is naturally graceful and gives a warm and timeless aesthetic to homes. It is made out of solid wood and can be laid in multiple patterns such as the geometric pattern, herringbone, and more…

(7) Cement Screed Flooring
Cement and concrete flooring is often used interchangeably but they are different in that concrete flooring is a mixture of cement, aggregates, and water.
Let us help you design and plan your Dream Home,
👉🏻 We'll be happy to help! WhatsApp @ 6597277404

Since you're here, why not view more Home Tour Article? https://www.reztnrelax.com/category/home-tour/
🛋️ Follow Rezt+Relax for more Interior Inspiration! 🛋️
Facebook | Instagram |Youtube | Pinterest | Tik Tok | Dou Yin