This spacious wooden minimalist-styled Living space is perfect for a large family gathering over entertainment and movies. The TV Console is designed to have ample storage space so all the media accessories clutters can be hidden behind the cabinet's door unseen.
The wood and white laminated features are Modernly beautiful in versatile neutral colours. Neutral colours, on the other hand, is easy to pair with any design concepts & adds a sense of warmth into space effortlessly.

There are many hidden features in this home at Kovan. Some of which are hidden doors that camouflaged and blend smoothly with the Kitchen's wall.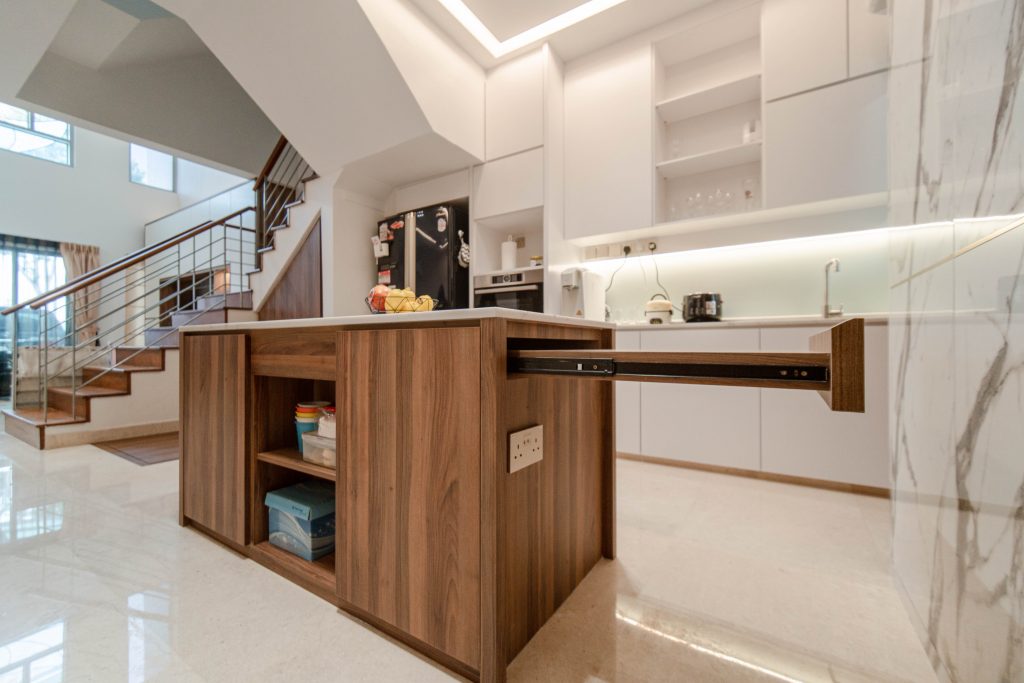 Coming into the Kitchen area, the white marble streaking grey against a minimal backdrop creates truly Luxurious cooking and tasting space. The wood wall panel effectively balances the cool tones in the Marble.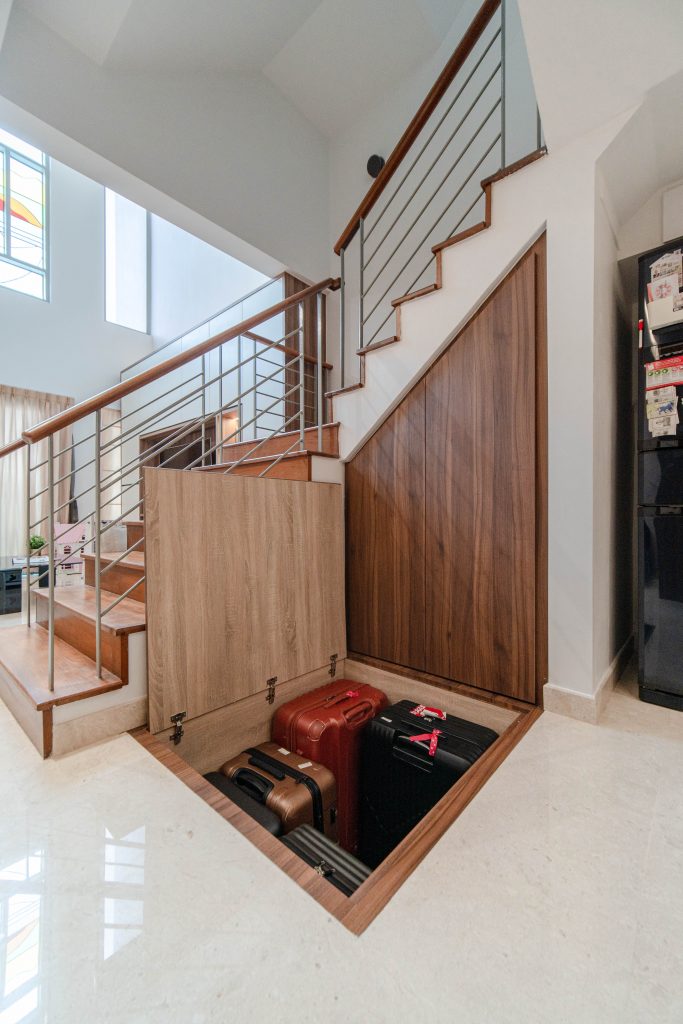 Last but not least, carving out extra storage from an existing Jacuzzi tub of the house transforming it to extra storage in a creative way. This underground hidden storage adds a sense of mystery as well as making it much accessible than putting heavy items (such as travel luggage) deep into the store room.
Be in the house you love to be in, Interior design can be an upgrade for your lifestyle and environment. At Rezt n Relax, we want our customers to move in with a smile.
Our Creative Designer, for this Project: Shawn Haw+Jeff Tan

Let us help you to make the most out of your Home Space. 👉🏻 Talk to Us Now! WhatsApp @ 6597277404

🛋️ Follow Rezt+Relax for more Interior Inspiration! 🛋️
Facebook | Instagram |Youtube | Pinterest | Tik Tok