Designed by Wency Tee+Joel Ling: 4rm HDB BTO at Bidadari

Regardless of personal style preference, a good kitchen layout is essential.
Typically, a kitchen gives the homeowner a perfectly fit culinary preparation space, a range of storage spaces to hide clutters as well as an additional prep zone that can be versatile and transforming into other usages.
Breaking away the Kitchen, Living space from the Bedrooms.
Our Creative Designer thoughtfully designed a decorative wood texture finish wall to enclosed and provide extra privacy for the rooms.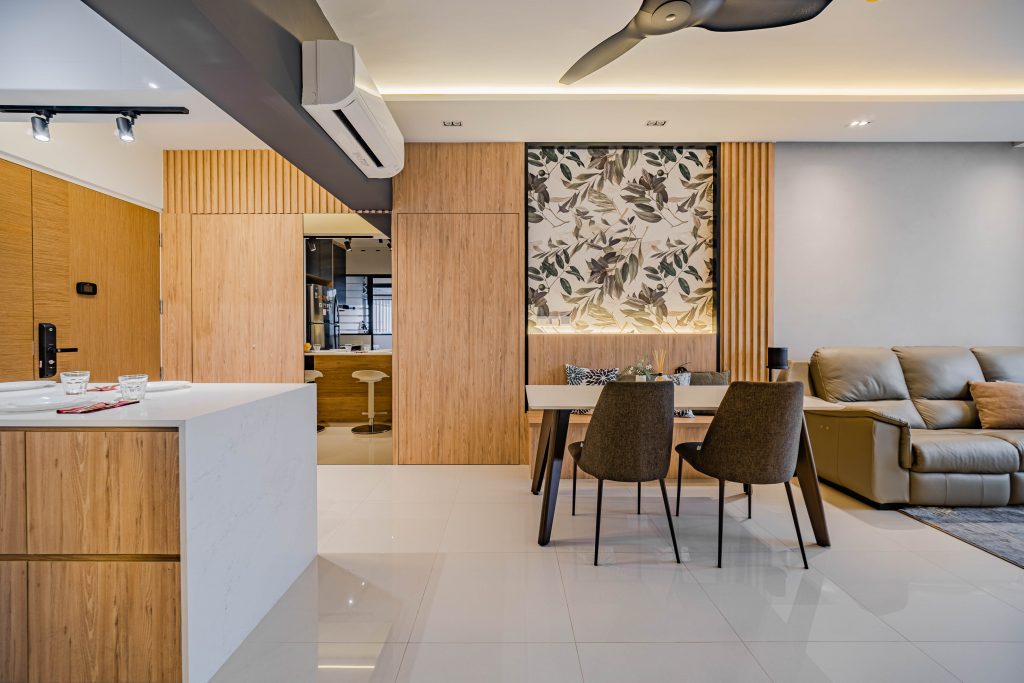 In addition, an accent wall with a botanical design at the Dining area transition into the Living space set a visual connection in this home.
Ensuring smooth flow and space efficiency for the Master Bedroom and its Wardrobe; the Master Bedroom's existing wall had been hacked so that the new Wardrobe shares its space with the common room to feel more spacious. Having more floor space also means, homeowners can customize their space to fit their lifestyle.
Our Creative Designer, for this Project: Wency Tee+Joel Ling

We help Homeowner design their dream home. Let us know your requirement so we can plan for your dream home. 👉🏻 Talk to Us Now! WhatsApp @ 6597277404

Since you're here, why not view more Home Tour Article? https://www.reztnrelax.com/category/home-tour/

🛋️ Follow Rezt+Relax for more Interior Inspiration! 🛋️
Facebook | Instagram |Youtube | Pinterest | Tik Tok | Dou Yin