All-wood ceilings add a natural touch and aesthetic value to the interior, especially it divides between the open kitchen and dining area space. This stylish classic lux living area sets a sleek and modern flair, making the living space feels extra cozy and comfortable.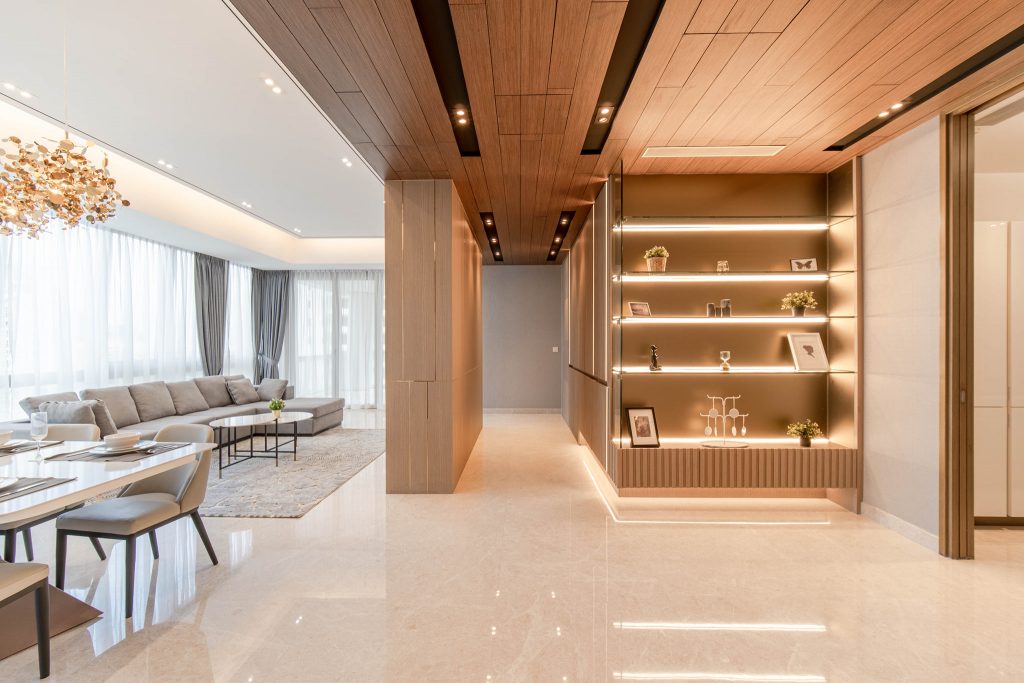 Having the TV feature wall shifted forward allows the hallway (right in front of the entrance) to feel spacious and focus. As a separation of space, it also provides additional storage for the homeowner.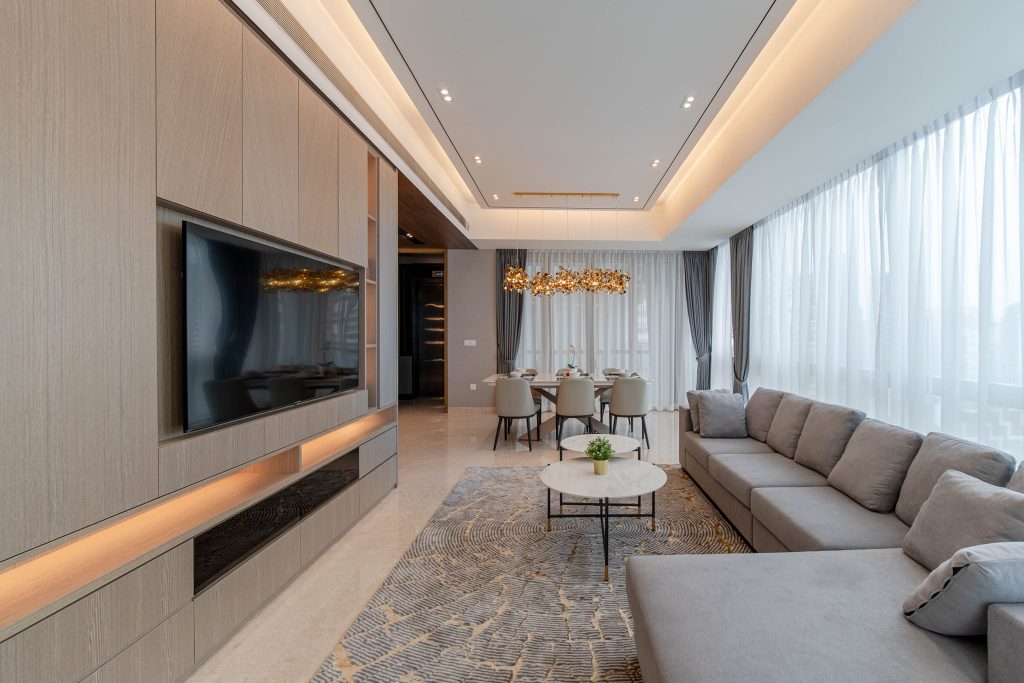 Along the hallway there's a hidden door that leads to the Bedroom, adding extra privacy for the homeowner by separating the entrance of the Bedroom from the Living space.
Every room comes with a large bay window, we've transformed it into a relaxing cosy corner, for homeowner to relax after a long day at work.
Let us know your Interior design requirement so we can plan for your dream home. 👉🏻 Talk to Us Now! WhatsApp @ 6597277404

Our Creative Designer, for this Project: Nicky Haw+Tony Teng

Since you're here, why not view more Home Tour Article? https://www.reztnrelax.com/category/home-tour/
🛋️ Follow Rezt+Relax for more Interior Inspiration! 🛋️
Facebook | Instagram |Youtube | Pinterest | Tik Tok