Dahlia Park Condo Designed by Alex Tan+Lydia Tan
Peek through the TV feature wall design in this Condo apartment unit at Dahlia Park. It comes with multiple practical storage spaces and a hidden door to the other part of the house.
The long stretch of the TV feature wall is designed partially for storage purposes as well as a separate partition from the Living-Dining area. As most of the homeowners work-from-home, having a separate contrast for relaxation space is important.
The U-shaped kitchen layout is one of the most versatile layouts for Kitchen space, offering ample countertop space.
The dining area has always been a place of gathering and bonding takes place. This also means this is a special place in the home, so the atmosphere and comfort are really important too. Aside from the basic lights at home, Ambient lighting can provide a better atmosphere and improves the sense of warmth in the Dining space.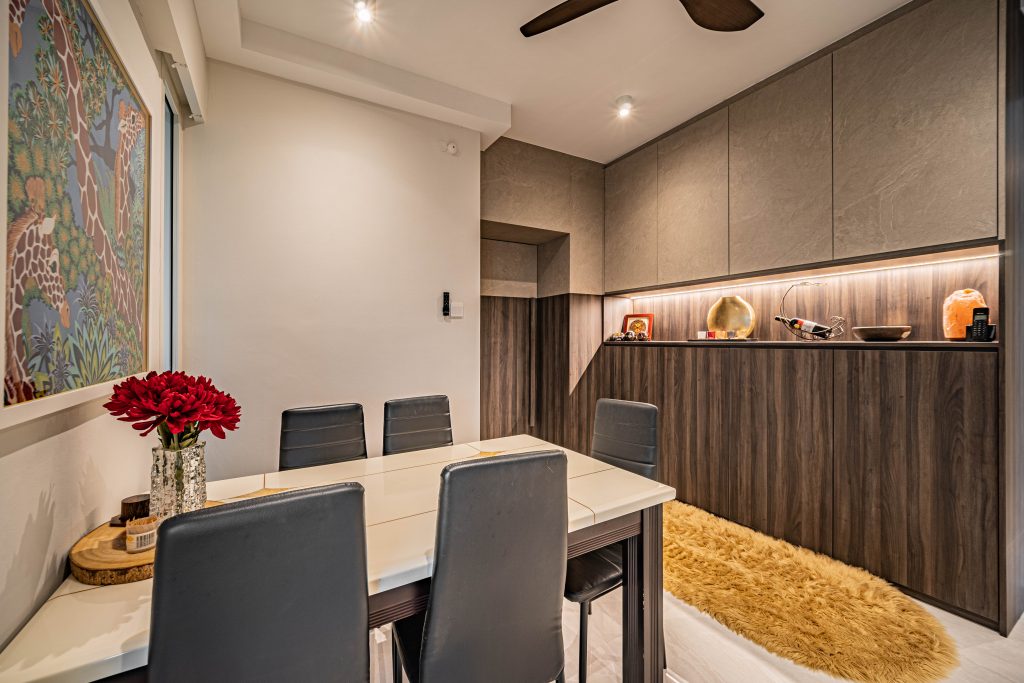 We love fulfilling the needs of homeowners, let us know your Interior design requirement so we can plan for your dream home for you. 👉🏻 Talk to Us Now! WhatsApp @ 6597277404
Since you're here, why not view more Home Tour Article? https://www.reztnrelax.com/category/home-tour/
🛋️ Follow Rezt+Relax for more Interior Inspiration! 🛋️
Facebook | Instagram |Youtube | Pinterest | Tik Tok | Dou Yin