A Modern Lux approach for a TV feature walls is using marbles as the majority of the design. This glossy, light-hued marble feature wall injects a sophisticated and modern look into the Living area.
We've also designed a feature divider Display for homeowners to showcase their Fengshui collection.
An open-concept Kitchen as the name suggests fits the open floor concept where there are fewer walls and limitations of space. Open Kitchen tends to make the space feels bigger.
Amplifying bedroom storage with clever customized cabinets, without sacrificing style. From the left to right side of the room is designed full of functional storage spaces. It is both clean-cut and at the same time timeless in design.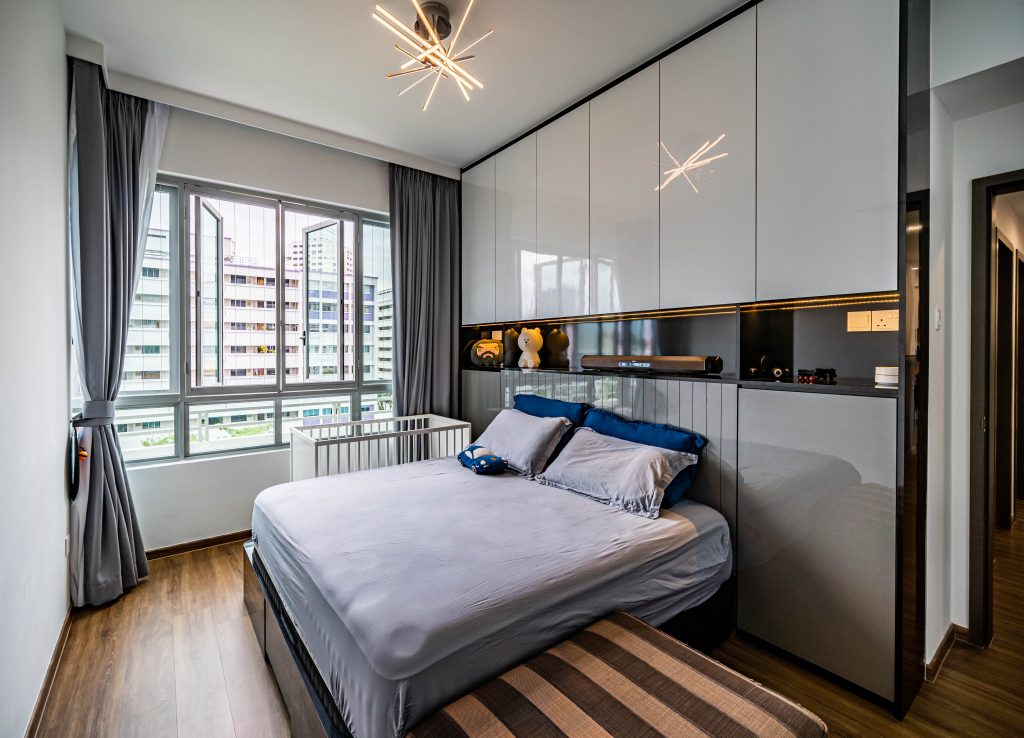 The bathroom is designed to be simple yet trendy at the same time, with clean-cut patterns and lines that give the space a sense of depth.
Every little detail in the house has been carefully thought of and made according to the homeowner's lifestyle.
Let us know your Interior design requirement so we can plan for your dream home. 👉🏻 Talk to Us Now! WhatsApp @ 6597215338
Our Creative Designer, for this Project: Leonard Chung+William Wee
Since you're here, why not view more Home Tour Article? https://www.reztnrelax.com/category/home-tour/
🛋️ Follow Rezt+Relax for more Interior Inspiration! 🛋️
Facebook | Instagram | Youtube | Pinterest | Tik Tok | Dou Yin