One of the dreams of every Singaporean is to own a home. A home renovation process can be challenging and time-consuming, whether it is your first home nest or you just want to give your cozy home an update.
As each renovation project comes with its own challenges, even the most experienced home upgrader finds the process daunting. Do not worry – we are here to help! You will learn how to turn your dream home into a reality in this blog post as we guide you through the essential steps to a Singapore home renovation.
Here's 9 Biggest Interior Design & Renovation mistakes you probably haven't heard about:
1. Designing a room without a focal point

When a room is cluttered with too many decorations, there is no focal point. Create a focal point that draws the eye. Simply put, highlight the room's most attractive features. Natural focal points include windows, feature walls, vaulted ceilings, and angled walls in some cases. In the absence of a natural focal point, you might want to consider building your own. Accent walls, backsplashes, artwork, and statement furniture can serve as focal points. Decide on the layout, theme, and furniture beforehand. This gives you a clear vision of the room's interior design.
2. Designing a room without taking into account lighting options
In terms of lighting, sticking to one type can look quite boring. Light your home with both natural and artificial light to get the best results. Don't be afraid to experiment with different lighting options. It is critical that the lighting size is appropriate for the room design and decor. The importance of under-cabinet lighting cannot be overstated.
3. Unproductive Kitchen Design Layout
Insufficient storage, a skewed work triangle, and poor lighting can all be symptoms of a bad layout. Make sure your layout accommodates storage efficiently. Though changing the kitchen layout won't be easy, it's not impossible. The layout can change from an L-shape to a U-shape if storage furniture, such as a tall wall unit, is used.
4. Inadequate storage in the bathroom design
Not only do bathrooms need storage for bathroom accessories, but also to keep the space neat and organized. The addition of storage space will help you declutter your bathroom. In order to keep everything organized, there must be storage. Consider built-in storage such as shelves behind the mirror or a vanity unit. 
5. Choosing the wrong colour scheme for your home
Having too many accent or color walls can make a room appear cluttered and disorganized. Interior spaces should be balanced with rich, light, and dark colours. Monochrome rooms can benefit from pops of colour, but don't go overboard. To avoid creating an unnecessary amount of colors in the room, pick a colour scheme and stick with it within the design and concept.
6. Rushing Through the Project
A home renovation requires a specific amount of time to complete certain aspects. Without understanding these technical characteristics and material qualities, people can rush and then renovate projects but compromise their quality.
Over time, experience, knowledge of technical guidelines, and adherence to established procedures will lead to a better understanding of the timeline.
Make sure you know how much effort and cost each step takes when you're doing renovations. Don't rush through the essentials even if you are pressed for time. You will probably have to make time-consuming and costly repairs after you do that.
7. Failing to plan for storage space that grows with your Children
In the growing and developing stages of a child's life, their needs can be very specific. It is therefore important to avoid these mistakes when it comes to room design. It is important to leave space for them to express themselves. Construct a wardrobe that provides extra storage space for the kids. The best way is to avoid filling the room with storage. Do the essentials and leave room for more things to be changed.
8. Opting for aesthetics over comfort
Don't purchase furniture without understanding how it is positioned. Visit a showroom and sit or lie on the upholstery. If you can't do this, have someone sit in it for you to feel how it feels. You want to enjoy expensive pieces as comfortably as you can in your home. Try before you buy!"
9. Not bringing in an Interior Designer soon enough
People often make the mistake of not involving interior designers early enough. You should reach out to an Interior Designer as soon as you decide to make changes to the existing space or wish to revamp or re-design the house. Clients often reach out after they've bought the house and hired a contractor.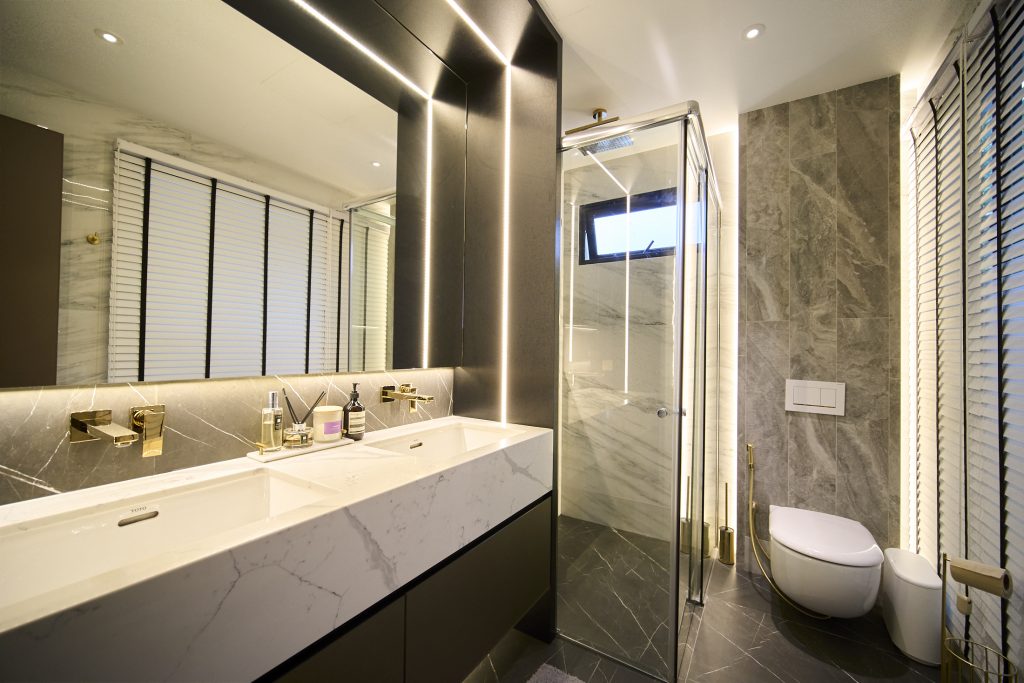 It's never too early to prepare…
It's no secret that planning well is the #1 indicator of a successful renovation – whether it's for your space plan, timeline, investment, or happiness. And now that you've read through all 9 of these Biggest Interior Design & Renovation Mistakes, you're halfway there!
Since you're here, why not view more Home Tour Article? https://www.reztnrelax.com/category/home-tour/

🏠 Connect with us and Explore creative ways you can renovate your home now! 👉Facebook 👉 Instagram ✨Youtube ✨ Pinterest 👉Tik Tok 👉 Dou Yin ✨小红书 Xiao Hong Shu ✨Lemon8