If you are Working-from-Home or just spending a lot of time at home, but don't have a designated workspace area, here are a few aspects you can look into Turning your Living Space into a Home Office and workspace for you and your loved ones.

1) Dining Area
In many homes, the dining area is underused and underappreciated in many homes. Using your dining area as an office is one of the best ideas if you don't plan to re-layout your homes for a Home office.
2) Hidden Room
The secret to seamless modern design is having hidden and concealing Home office/working room to refrain from seeing the cluttered visuals.
3) Besides the Bed
Whether if you have a guest Bedroom or use your own Single bedroom… Extending a work desk for work isn't a bad idea, for both comfort and style.
4) By the Window
A window Desk Home office feels like working on a Bar counter and having good views is an extra bonus for de-stressing. Unfortunately, it's not the best ideal area for all homes due to the sunlight angle that may create a glaring screen while working on the desk.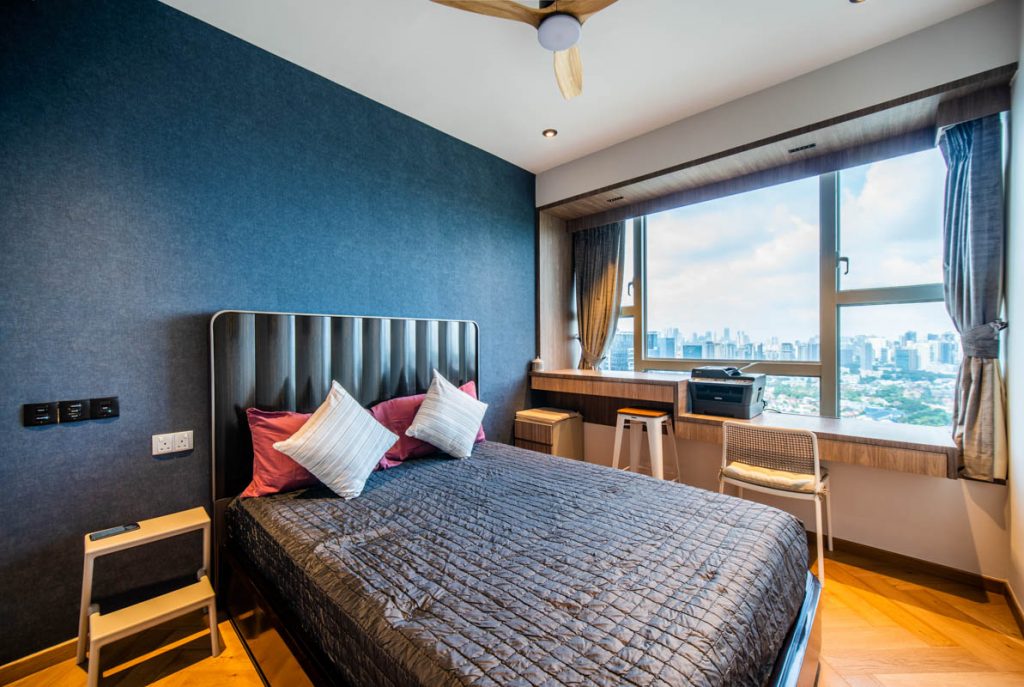 5) Kitchen Island
Similar to the Dining area, the open-concept Kitchen island can be used as a Home office's table when it's not in use for cooking and food prep.
6) Loose Furniture Desk
If you have a corner or room space to spare, purchasing a chic and sturdy spacious desk can be a choice for your home.
7) Joint with the TV Feature Wall
There are many ways to integrate a Dining/Study table with the TV console and TV feature wall, this will help keep the spaces feel less cluttered… putting it together, collapsible, or hidden. Best of all, it could be decorated with the same theme.
8) The corner office
Embrace that empty corner, and transform it into a Home office space. A corner with a large window by the side can bring in much-needed natural lighting to the work desk, amplifying the space and illusion to be bigger than it is.
9) Dressing Vanity
If you have a Small Apartment or a large-sized Dressing Vanity. Dressing tables can be versatile and to be used as an alternate Office desk. It saves space since it's good for both uses.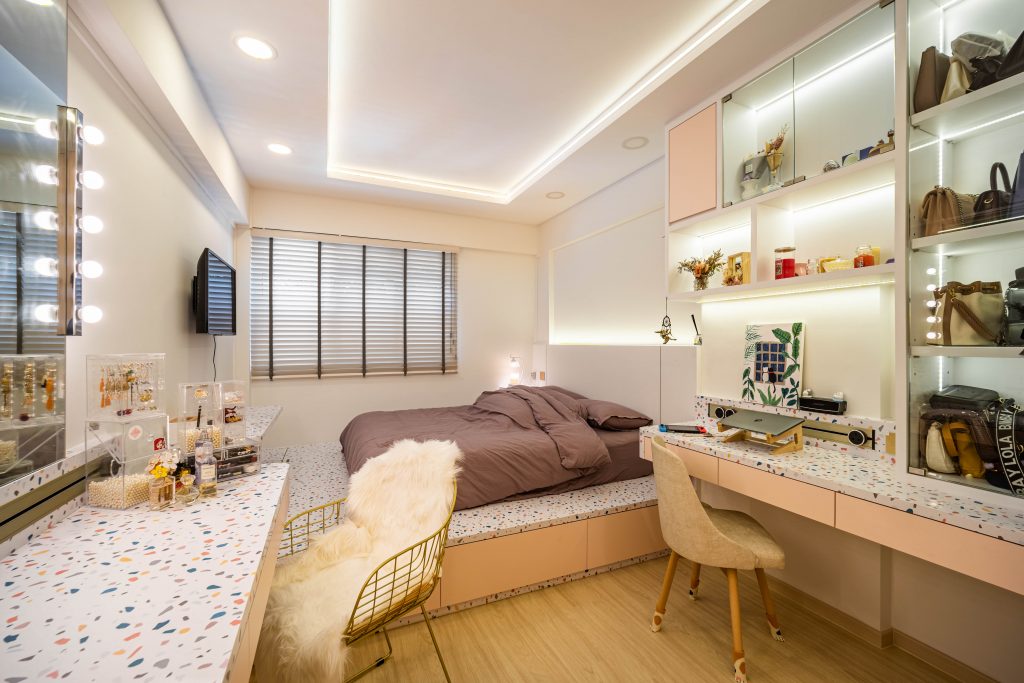 Need to makeover and build your Home Office space in your house? Let our experts help you with your desired design along with your budget. 👉🏻 Talk to Us Now! WhatsApp @ 6597277404

Since you're here, why not view more Home Tour Article? https://www.reztnrelax.com/category/home-tour/
🛋️ Follow Rezt+Relax for more Interior Inspiration! 🛋️
Facebook | Instagram |Youtube | Pinterest | Tik Tok | Dou Yin