After collecting your HDB flat keys, what comes next? Most of you would probably envision its look.
Everything essential starts from the Kitchen, whether or not your Inspiration comes off from Pinterest pinboard or a mix of ideas from other homes seen on Instagram. It's important to consider the factor of its practicality along with its aesthetic.
The importance of a Good Kitchen design is the key to making it user-friendly for you and your family. The kitchen is for more than just for cooking, it's a favourite place for talking, laughing, and sharing for centuries. This space is also about storage, accessibility to food storage, and safety when using appliances.
1.Pop of Colours
Creating a fun pop of bold colour in an unexpected place, the Kitchen. There's nothing wrong with being a little bold, it certainly makes a statement in the Kitchen. Go for a brighter bold colour as it adds an artistic touch to your kitchen space.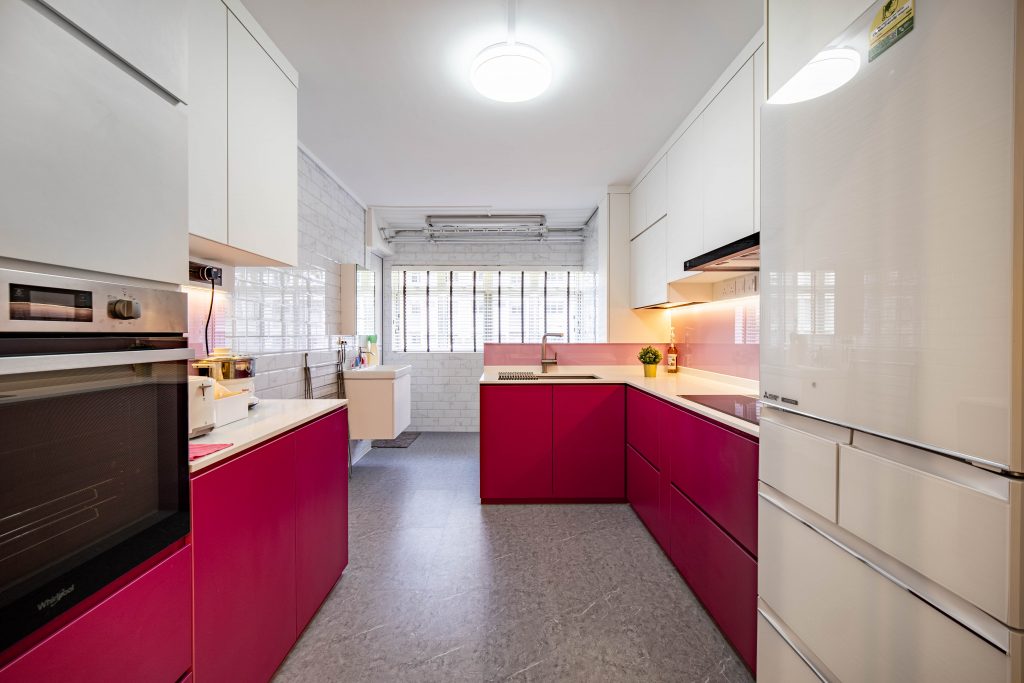 2.Peranakan Fusion
The colours, pattern and texture of the Peranakan can reflect the intricate beauty and identity of Peranakan heritage. All these elements are boldly and creative fused together and harmoniously with Modern interior design under one roof.
3.Scandinavian-Inspired
A lot of Singaporeans appreciate Scandinavian design because it is both sleek and functional at the same time. This particular characteristic defines natural materials, lighting, and a minimalist approach with its flexibility functions.
4.Incredibly Industrial
It's not everyone's cup of tea, most people opt for an Industrial style for its texture details and dark stark contrast. Exposed brick walls, pipes and beams are some of the common elements of Industrial design style.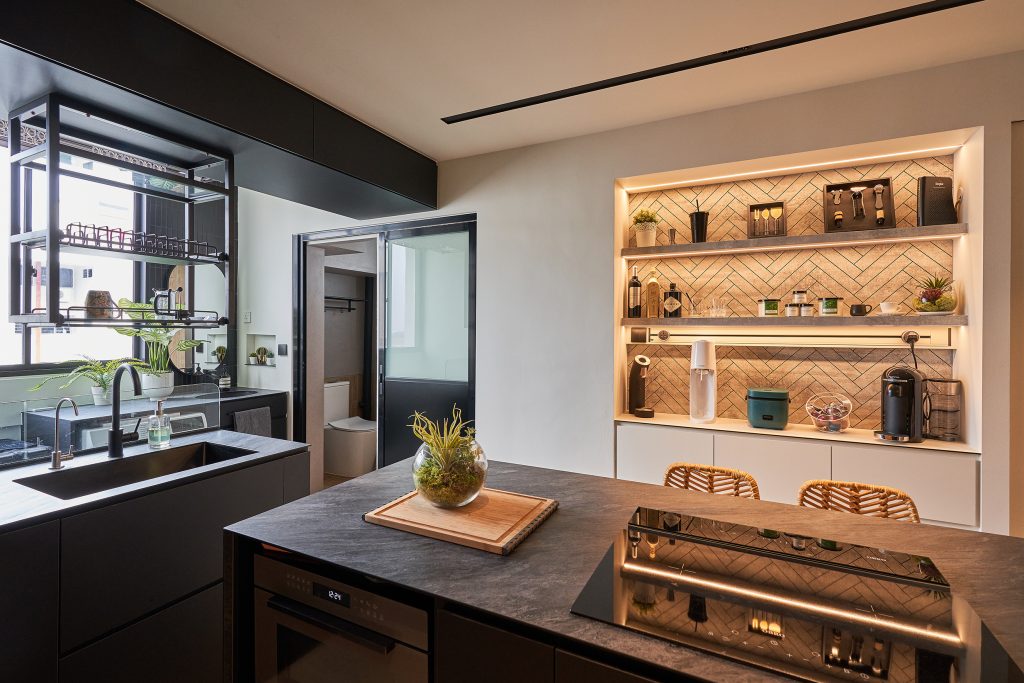 5.All-white
With the sleek and beautiful All-white kitchen with white cabinets, dark or light contrasts counter-top or flooring. Breathing into the White Kitchen brightens up the space and making it look inviting and welcoming at the same time.
6.Dry & Wet
For people who cook more often, a wet kitchen is essential for heavy cooking to take place. While the dry Kitchen is used for light preparation with less intensive cleaning aftermath. It is suitable to have both wet and dry Kitchens especially when you have the luxury of space.
7.Modern European Country Style
The texture is one of the keys to European country style. Typically country-style interiors would use darker shades & colour schemes. For a modern country look, it usually feels more bright, airy and spacious.
8.Open Shelving
Open shelving Kitchens usually looks less visually heavy which allows small Kitchen looks bigger. From an aesthetical perspective, open shelving allows your Kitchen to showcase more personality than the wall-to-wall Kitchen cabinets.
Now it's time to organize the contents of your Kitchen cabinet.
Strategically plan how you'll position items in each cabinet will help not only the appearance but the user experience of the Kitchen space.
Increase the countertop space without sacrificing style, or the beautiful aesthetic of the Kitchen. Let us know your Kitchen needs and desired design so we can plan a dream home you. 👉🏻 Talk to Us Now! WhatsApp @ 6597277404

Since you're here, why not view more Home Tour Article? https://www.reztnrelax.com/category/home-tour/
🛋️ Follow Rezt+Relax for more Interior Inspiration! 🛋️
Facebook | Instagram |Youtube | Pinterest | Tik Tok | Dou Yin