In Singapore, space is always a concern in our homes. Regardless of whether it's HDB flats or condominiums. Homeowners will constantly need to find ways and means to make the most of every inch of available space.

For a perfect fit with the exact measurements and styling to match the overall look and feel of the home, custom carpentry will make your home flow seamlessly from one room to another. Here are 8 Areas in your Home for More Storage Space:
1) TV Wall Storage
The TV wall is an essential part of every home design. Living space is a place where most of the family members come together and have fun, where the TV wall is giving different vibes and atmosphere with its design. Additionally, it's not only the design that makes it worthy but the storage functionality too.
2) Storage Behind the Bed
Make the most of the wall space around the Bed, include a Space-saving Bedhead that comes along with plenty of storage.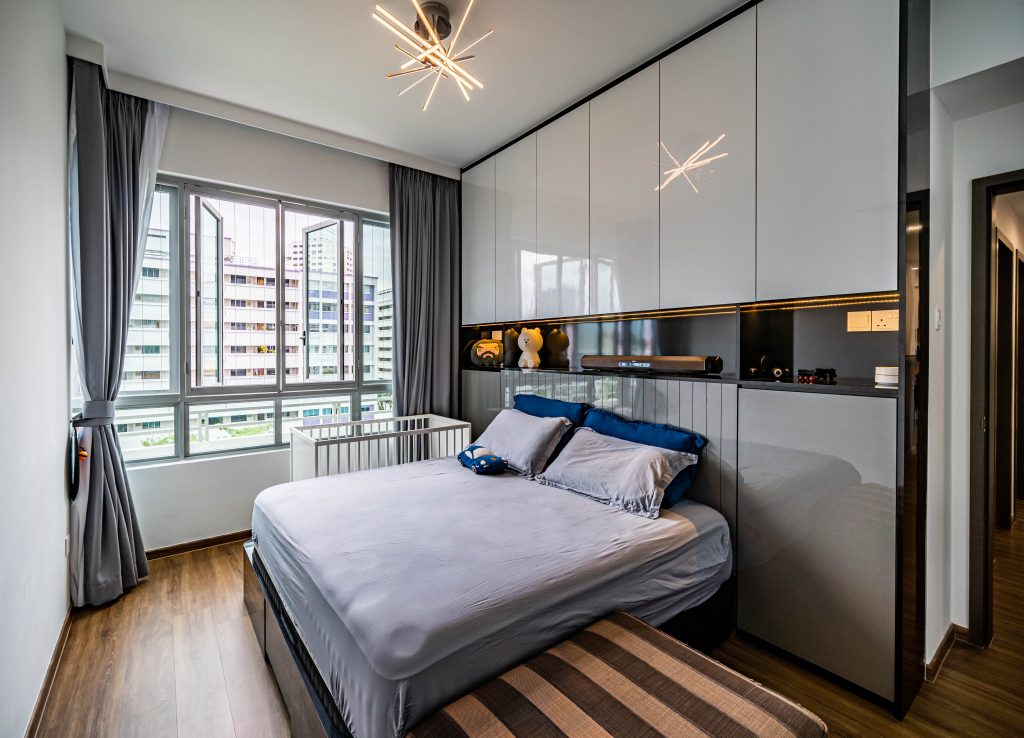 3) Kitchen Island Storage
The Kitchen Island's storage can be both concealed or open, depending on the concept and theme of the design. It can be used to store essentials such as towels, utensils, and cooking supplies to hide the Kitchen clutter away.
4) Dining area Storage
When we talk about the Dining area, we talk about a space for hearty and comfortable meal time. This space should be kept clutter-free and organised storage so essential accessories is easily accessible yet at the same time look neat and feel comfortable.
5) Storage Under the Bed
Maximize your Bedroom space while maintaining its style. Well, you can use the space which you already have "under your Bed", this space can be use to store off-season fashionables or the piles of things that you've no longer use but still sparks joy.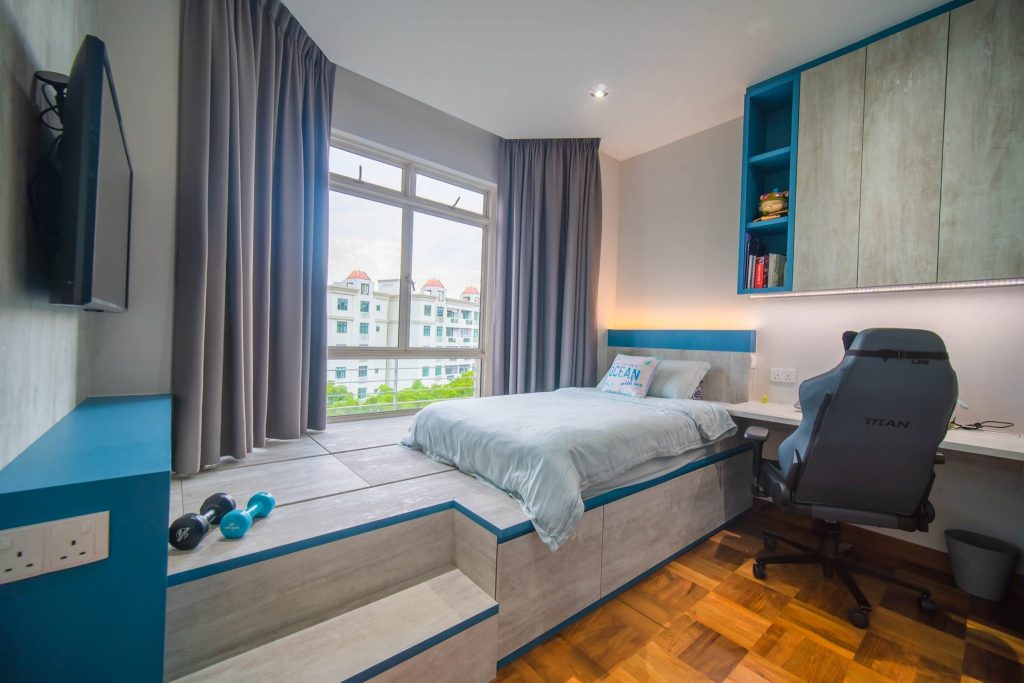 6) Storage at the Staircase Landing
Incoporate some built-in storage into the typically one of the most underused area, the staircase landing. Instead of putting these clutter in the Living space, you can potentially use the Staircase area to store books, shared stationeries, decorative objects and other Knick Knacks here.
7) Entry Cabinet Storage
Homeowner can design a Entry Cabinet to keep "going-out" essentials such as shoes, umbrellas, bags and more. There can also be a bench seattee for shoe-changing which is both comfortable and save a lot of time struggling standing wearing a shoe. Entry cabinet is both functional and can be aesthetically good-looking.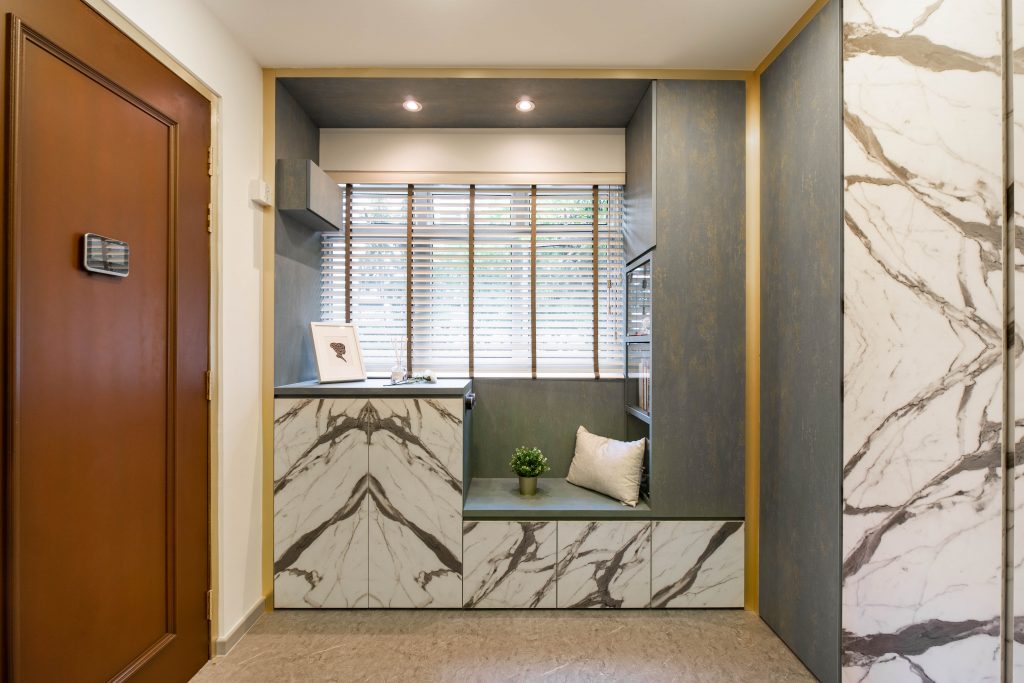 8) Study Room Storage
In the study room, one would need comfortable chair the other would need a storage space that is conductively efficient and boost productivity. Like any other area of your home, having enough storage area is essential and customise the style that flow well with the home theme is ideal.
There are just so many benefits that you will enjoy having custom-made storage spaces. If you're keen on bringing these ideas into your home, let us help you with your desired design along with your budget. 👉🏻 Talk to Us Now! WhatsApp @ 6597277404

Since you're here, why not view more Home Tour Article? https://www.reztnrelax.com/category/home-tour/
🛋️ Follow Rezt+Relax for more Interior Inspiration! 🛋️
Facebook | Instagram |Youtube | Pinterest | Tik Tok | Dou Yin