We've been in love with Walk-in Wardrobes, making space for one in your HDB home could be easier than you think. There are many creative ways to have one, first thing first, considering the layout of your Walk-in Wardrobe is Important.
(1) Single-Sided Wardrobe
Single-sided Wardrobes are designed to achieve a Wardrobe layout to be positioned on one side of the room, it could be adjacent to the bed, or a private space that provides a spacious walkway.
(2) L-Shaped
The main benefit of an L-shaped wardrobe is that you can maximize every inch and space of it. It fits almost every corner space and you can customize the size of it and it's a fantastic option for what you can do with all the usable spaces.
(3) Elevated Space / Platform
An Elevated space helps to clearly define the space between the Walk-in Wardrobe and the Bed.
(4) See-Through (Glass divider)
A See-Through wardrobe is designed to help create an open and airy feel that allows the homeowner to see what's inside of their closet space without having to open the doors. It can also create a larger illusion for the room and wardrobe space.
(5) Enclosed Walk-in Wardrobe
An enclosed Wardrobe is suitable for someone who values privacy and enjoys the feeling of being exclusive. It may at times feel slightly more constricted with the need for separation from spaces and section off from a bigger area.
(6) Walk-in Wardrobe with an Island
A closet island is basically a Dresser that is built into a Walk-in Wardrobe space, it's a similar concept to a Kitchen Island. It can serve multiple purposes, like having drawers for jewelry, watches, stockings, and garments. The countertop is a valuable surface for folding clothes or even organizing newly purchased items before putting them away.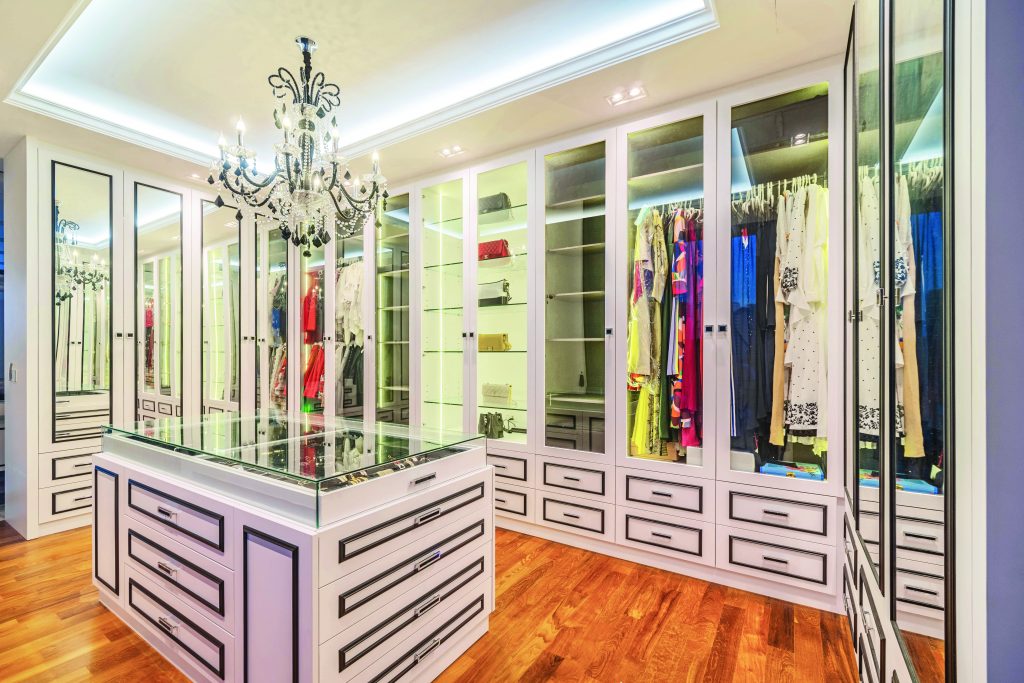 Now that you roughly have an idea of the layout option you can have, It's time to consider the materials as well as the possible mechanisms you will be selecting.
🏠 Connect with us and Explore creative ways you can renovate your home now! 👉Facebook 👉 Instagram ✨Youtube ✨ Pinterest 👉Tik Tok 👉 Dou Yin ✨小红书 Xiao Hong Shu ✨Lemon8