As the saying goes, an empty apartment is a lot like a blank canvas.
Ensuring that the limited home space doesn't overfill, our Interior Designer Angelyn Wong creates multiple storage spaces from wall cabinets to ceiling storage. Space planning first, before the aesthetic comes in.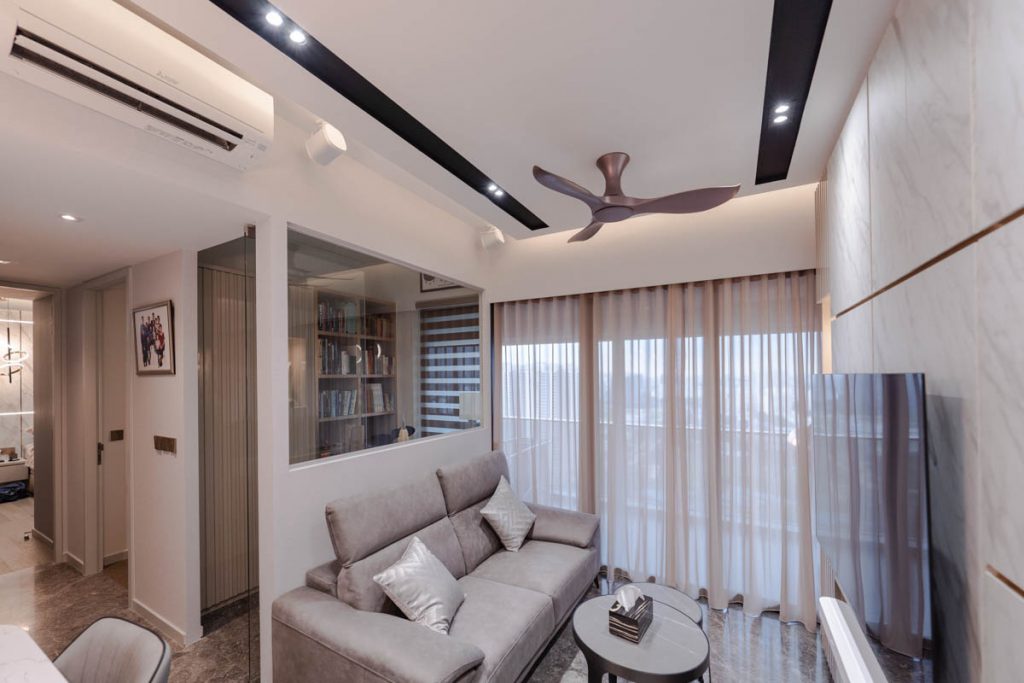 Interior design can effectively optimize the available space, be it small or large apartments. Good and well-optimized storage spaces ensure that your home remains a refreshing and clutter-free place. Having said that, Insufficient or poorly utilized storage space will generate additional stress inside your home.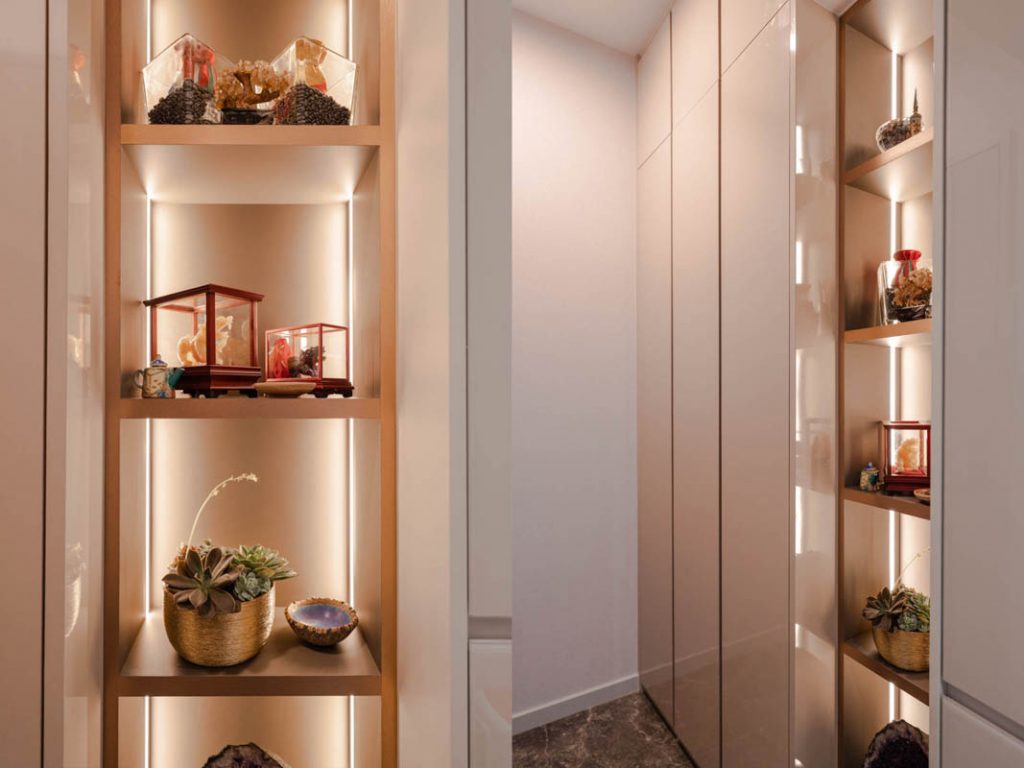 At the entrance of the unit, upon entering the house we've designed a full-height cabinet so that the homeowner can hide his clutter and shoes inside it. As well as a connected display shelving to enhance the walkway while walking into the home.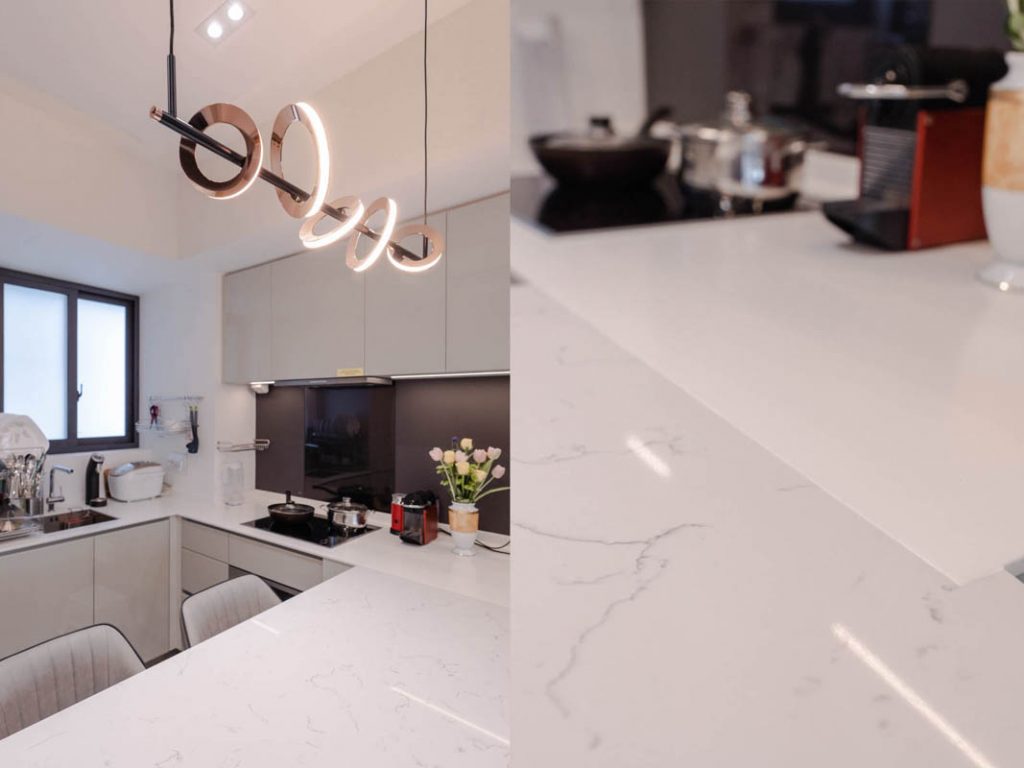 We've extended a Kitchen Island to the existing Condo unit's Kitchen countertop. This can be an extra worktop space for the Homeowner as well as a cozy Dining area where families gather together over good food and bonding.
In the Living space, the Feature wall at the TV console also contains hidden storage compartments that seamlessly blend into the TV console design. Pair everything in the home with a pinch of Rose Gold, including the details of the carpentry carcass as well as the lighting switch.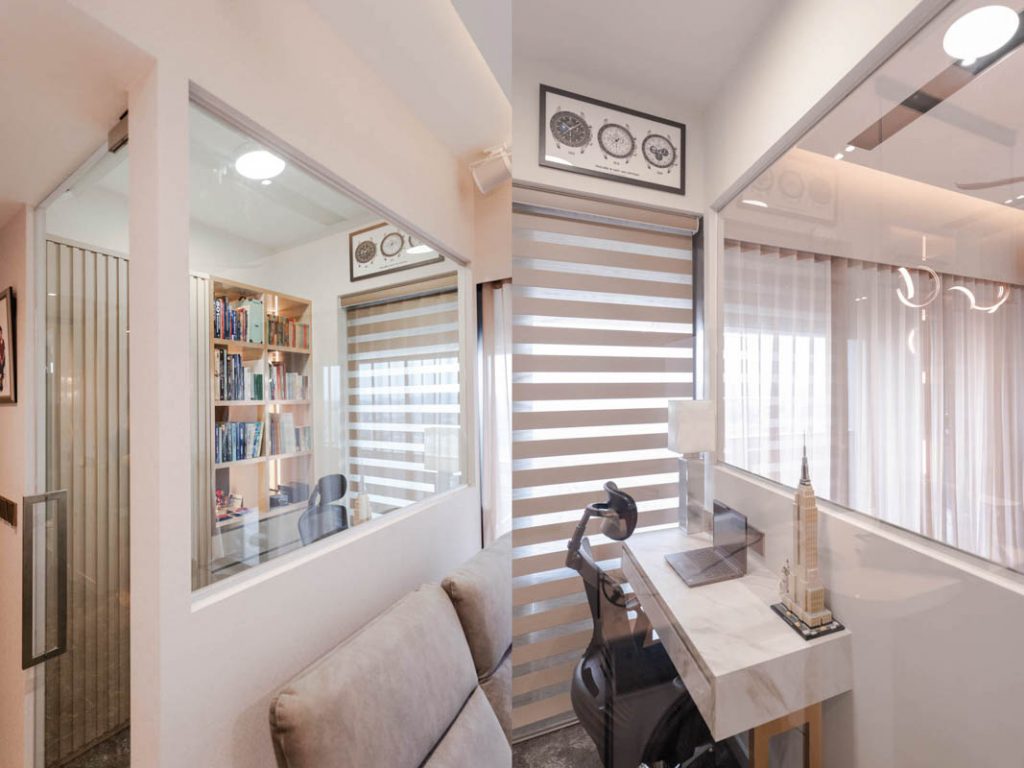 The existing Study room comes with a full-height wall, we've hacked down half of the wall and included a Glass panel so it's convenient for the homeowner to take a break while being in the room looking outwards to the TV. This is also a great way to amplify the overall look of the space.
The Bed Head's feature wall is designed with sleek lines and Dotless LED lighting along with marble textured lamination. On the top of the feature wall, we've designed a Mirror to reflect the illumination of the room as well as to enhance its space and vibes. The Bedside's Modern LED Ring lighting is a pair that matches that fits the theme well. Lighting can make a significant difference in a room's atmosphere and the overall aesthetic of the home.